Mystery Vessel Photo No. 16

When I have a picture of a ship, where I don't know the name of it, or other information, then it will appear here.
If you have information of that ship, then please E-mail to me for that information.
(
aukevisser@gmail.com
)
PHOTO 16: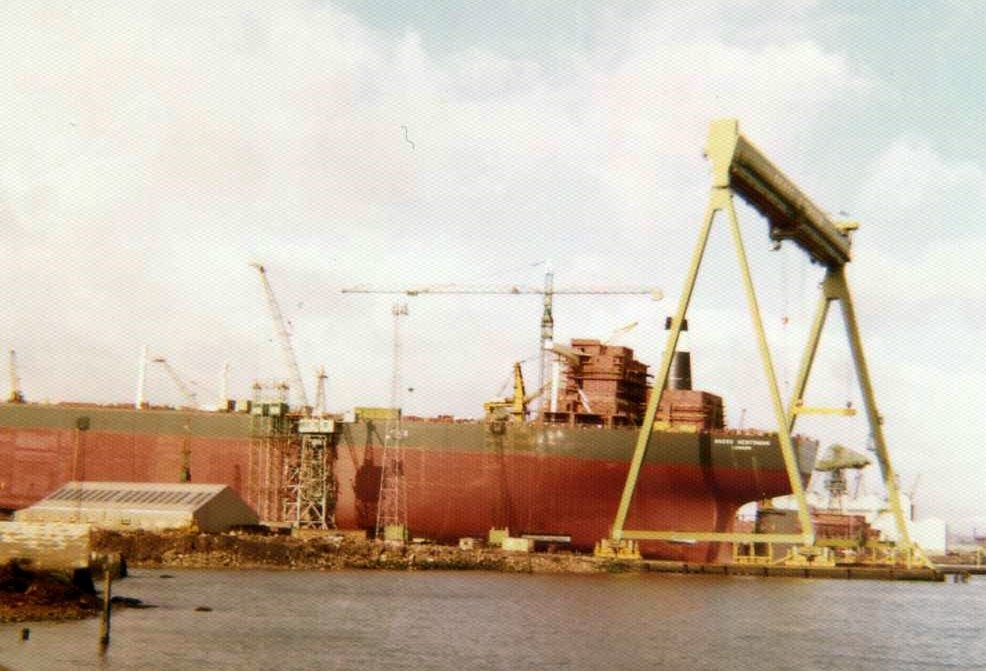 VLCC under construction.
Doug Michael wrote to me :
Hi Good Afternoon Auke from Scotland.
The photo.... Taken at Scott Lithgow Shipyard shows the Anglon Nordic VLCC Nordic Clansman or her Sister Nordic Commander under construction.
Both ships were the first to be built in 2 x halves in Scotland.
Both ships were under the management of Denholm Ship Management of Glasgow
Both had G& J Weir auxiliary engine room machinery onboard.
Best Rgds
Doug Michael
My answers is :
Hello Doug,
thanks for visiting my site and your mail.
I think when the afterpart was built, it had the name NAESS SCOTSMAN, later NORDIC SCOTSMAN, when it came into service.
I found a video of the launch, where I took some stills from.
I attached this still to this mail.
So, I am now sure it was the NAESS SCOTSMAN on that photo.
Thanks, best regards,
Auke Visser.