Mystery Vessel Photo No. 26

When I have a picture of a ship, where I don't know the name of it, or other information, then it will appear here.
If you have information of that ship, then please E-mail to me for that information.
(
aukevisser@gmail.com
)
PHOTO 26: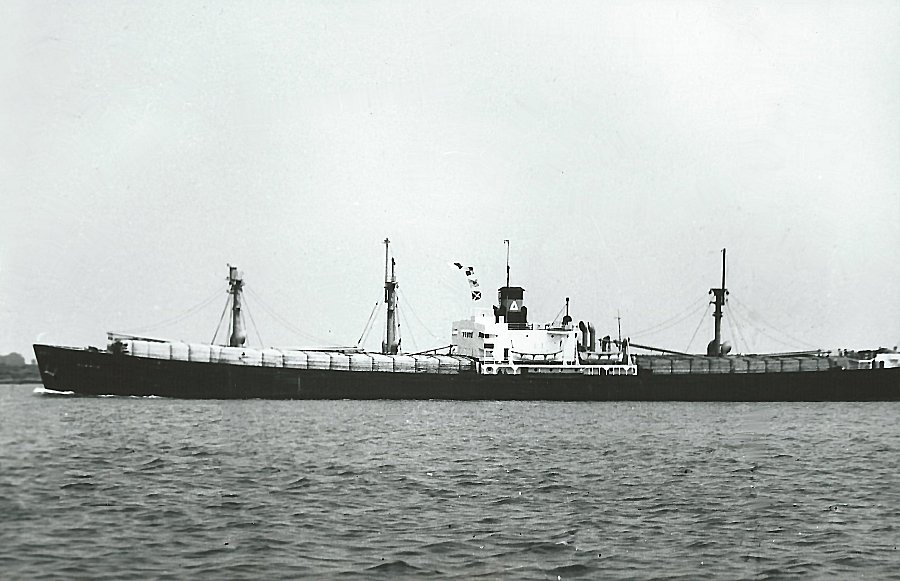 A mystery Liberty vessel.
John Fletcher wrote to me :
I believe Mystery Photo Number 26 hosted on your site (http://www.aukevisser.nl/Mysteries/id1018.htm) appears to be the SS ELENI D.
under the colors of the Alcyon shipping company sometime between 1948 and 1961. The ship was originally the Liberty Ship JOHN W. TROY,
named after John Weir Troy, governor of the Alaska Territory between 1933 and 1939.
The Alcyon shipping company was awarded the ship to replace an unspecified vessel it lost during the Second World War at a price of US$580,000.
Reasoning:
The unknown ship's funnel is painted with a triangle outline on a strip of grey. This is the funnel coloring of the Alcyon company.
I can only find records of the JOHN W. TROY being the only Liberty ship they have operated, which leads me to the mystery ship's identity.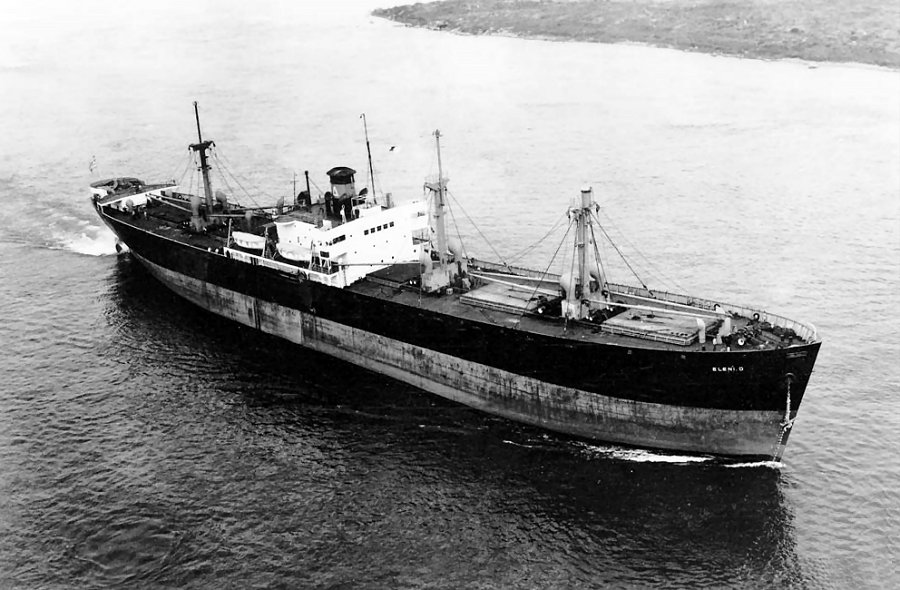 "Eleni D.", ex. "John W. Troy", location and date unknown.
(Photo The Greek Miracle)