Auke Visser´s EISB Tanker's site
|
home




Model of the "Kapetan Giorgis" ex. "Esso Carribean, ex. "Andros Petros"

Model and photos by its builder Mr. Wolf-Christian Nerger
Hello Mr. Visser,
Here are some photos of my model at first. The ship I have built in scale 1:100, so that the complete hull is
about 3,78 m long. The model could be transported in three parts and weights without ballast nearly 70 kg,
with ballast like on the photos about 250 kg and fully loaden about 750 kg. The ship is radio controlled
and it is built in the same material like sailingboats. ( Material is Fiberglass, AV )
Some info by Mr. Wolf-Christian Nerger ;
"Kapetan Giorgis", ex. "Esso Carribean", ex. "Andros Petros".
- Planning for the ship began 1973
- 16 November 1973 order by CM Lemos - Orion Shipping & Trading Co.
- 18 January 1975 First section laid at IHI, Kure Yard no. 2382
- 25 Launched in July 1975
- 26 January 1976 transfer to Northern Sealanes Corp..
- Tanker was "short" chartered by Exxon until 1977 by Northern Sealanes
- January 1977 completion of the direct sister "Homeric," later "Kapetan Panagiotis"
- Completion of the Chinese license Sisters "Burmah Endevour" and "Burmah Enterprise" 1977 and 1978
- 1983 lay-up of the "Esso Caribbean" in Norway Alesund
- In the late 1980s several internal affiliation changes at the Esso
- 1990 switches "Esso Caribbean" from the Esso group to Ceres Hellenic Shipping and is called as "Kapetan Giorgis"
- The crew consisted of the following nationalities:
- 1 master / Greek
- 3 mate / Greek
- 1 mechanical engineer / Greek
- 4 machines Officers / Greek
- 1 radio operator / Greek
- 18 sailors and other grades / Filipino
- January 1998 first known visit to the Dubai Drydocks
- 26 August 1999 anchor chain accident at Khor Fakkan
- 03 November 1999 chartered to National Iranian Tanker Co. as a fuel depot
- 2001, 2nd half known visit to the Drydocks
- 1999 to 2001 in the main to VELA group, Chevron, Shell and VOPAK chartered
- Last commercial trip around of 12 Sept. 2001 by the Persian Gulf (exact port unfortunately not known) to Rotterdam. Arrival 10th November 2001
- Departing from Rotterdam on 13 November 2001
- In late December 2001 sold by the Ceres for 8 million U.S. dollars to Gadani, Pakistan and subsequently demolished
- Shipyard: Ishikawajima Heavy Industries, Kure
- Insurer: ABS
- Callsign: SZXM
- IMO-No.: 7370272
- Classification ABS + A1 (E) Oil Carrier
- Length: 378.4 m / breadth: 68,00 m / height 31.60 m / draft: 25.00 m
- Surveying: 449,182 tdw, after re-measurement in the 90s: 457,154 tdw
- Propulsion: 2 steam turbines from IHI, Tokyo with 45,000 kW PS/33.570
- Shaft: 80 RPM / consumption 227.5 ton /day
- Speed: 16.3 knots laden / 17.2 knots in ballast
- 5-blade propeller with a diameter of 9.50 m
- Height from keel to the highest mast: 70,25 m
- Crew: 43 men until later in Ceres or 28 man
- Ship Weight: 63,300 ldt
- 3 anchors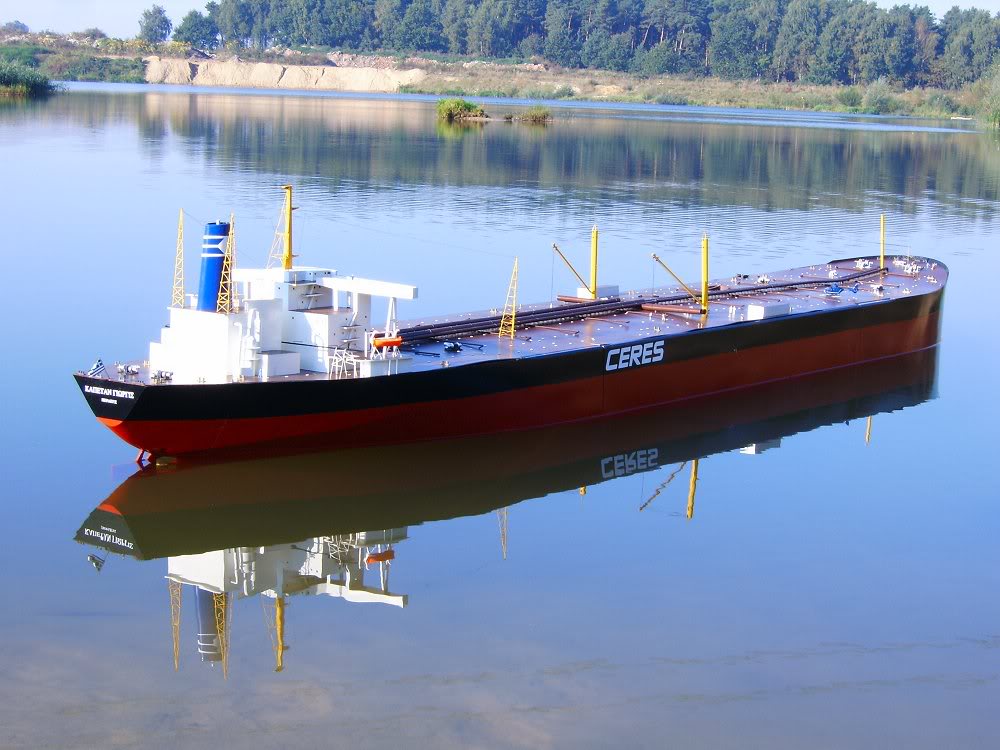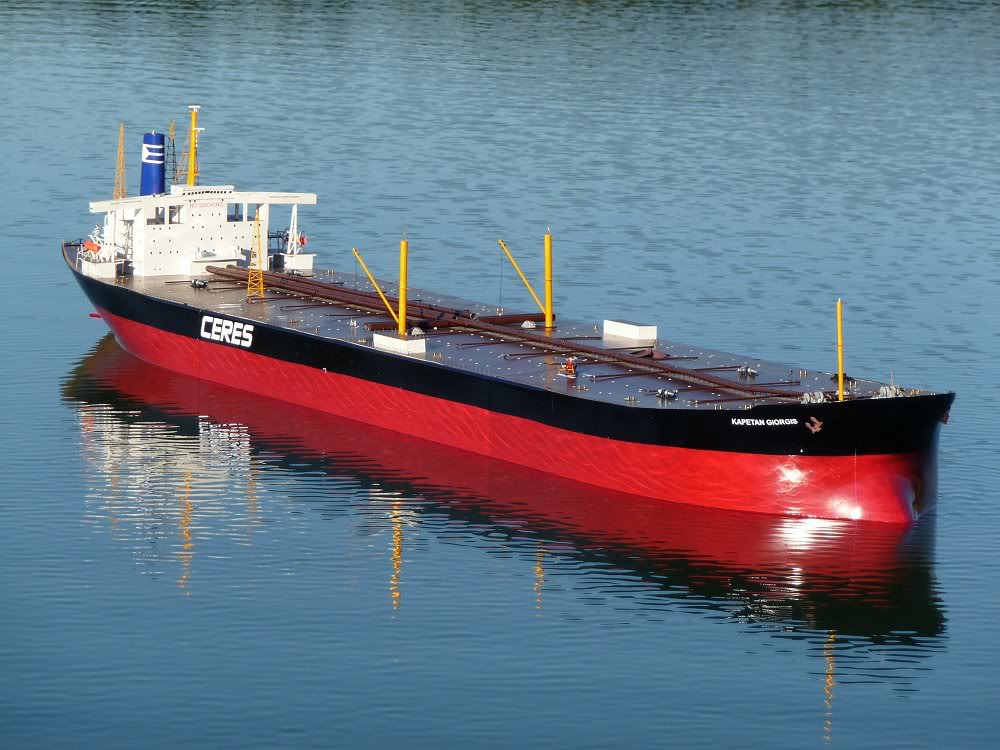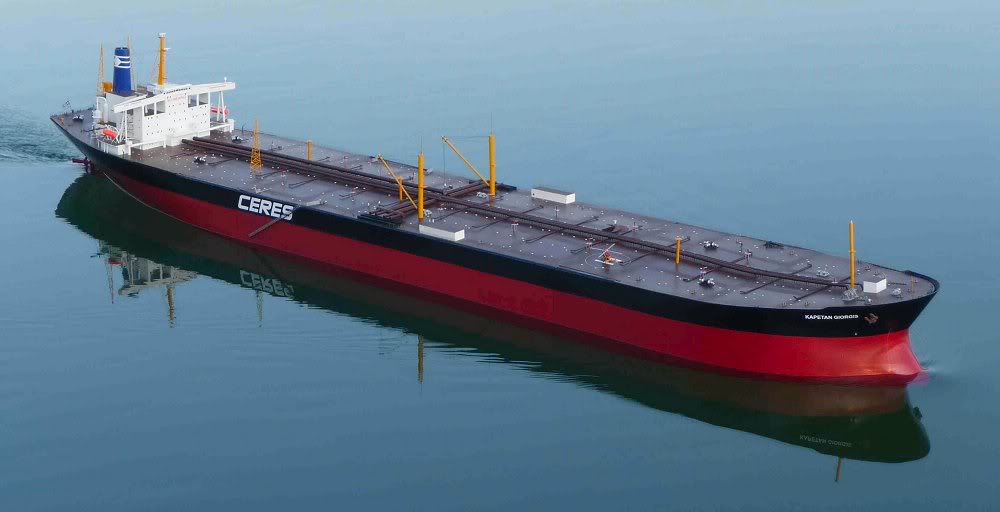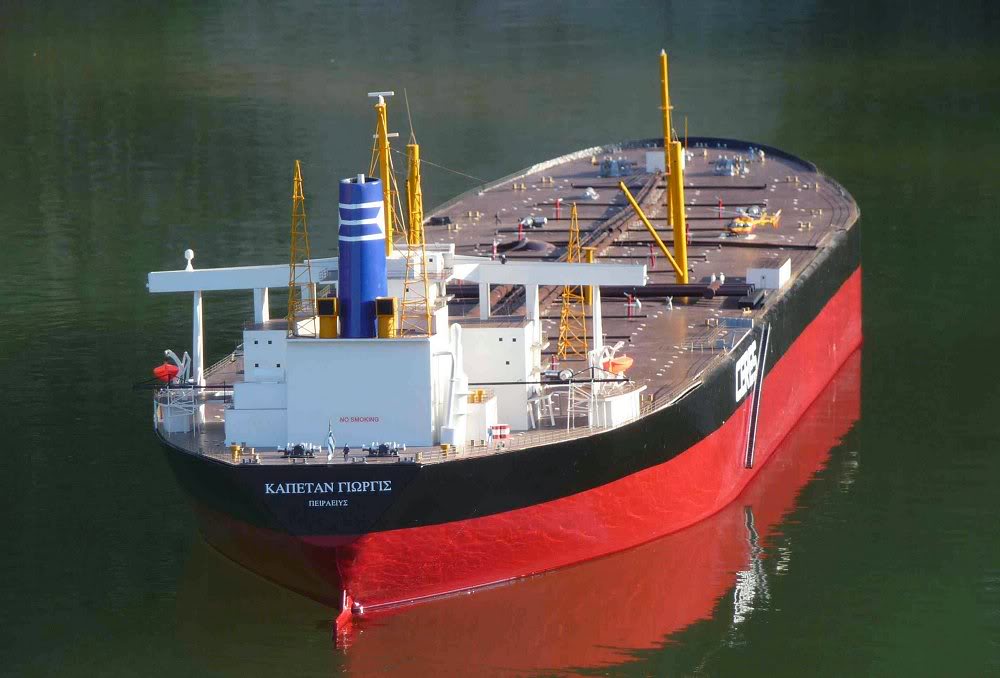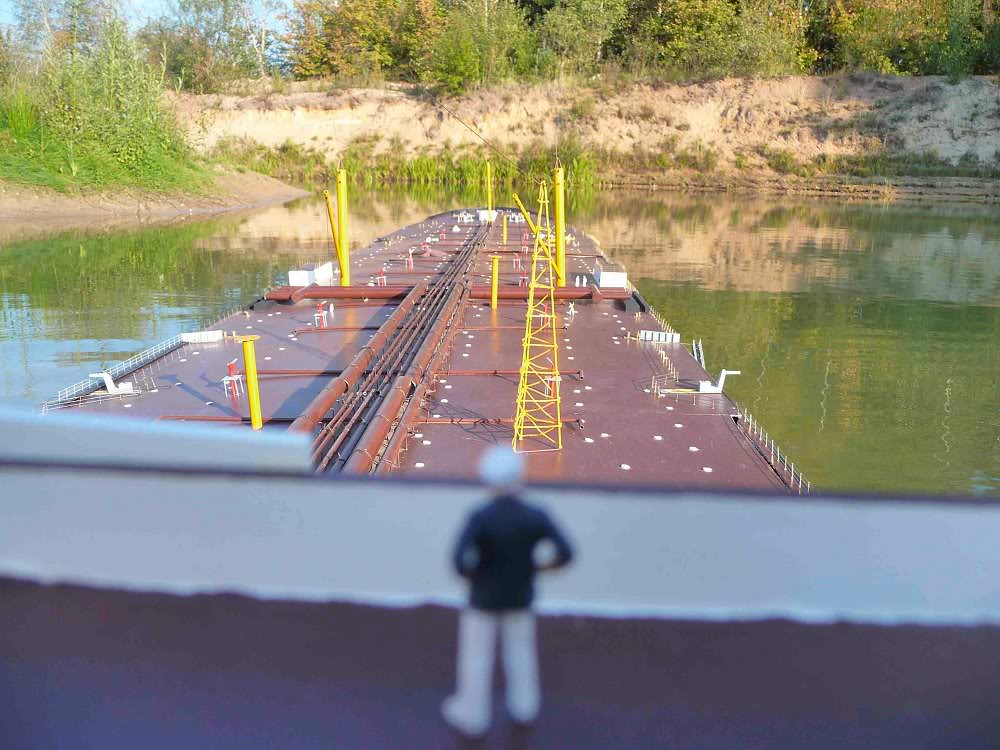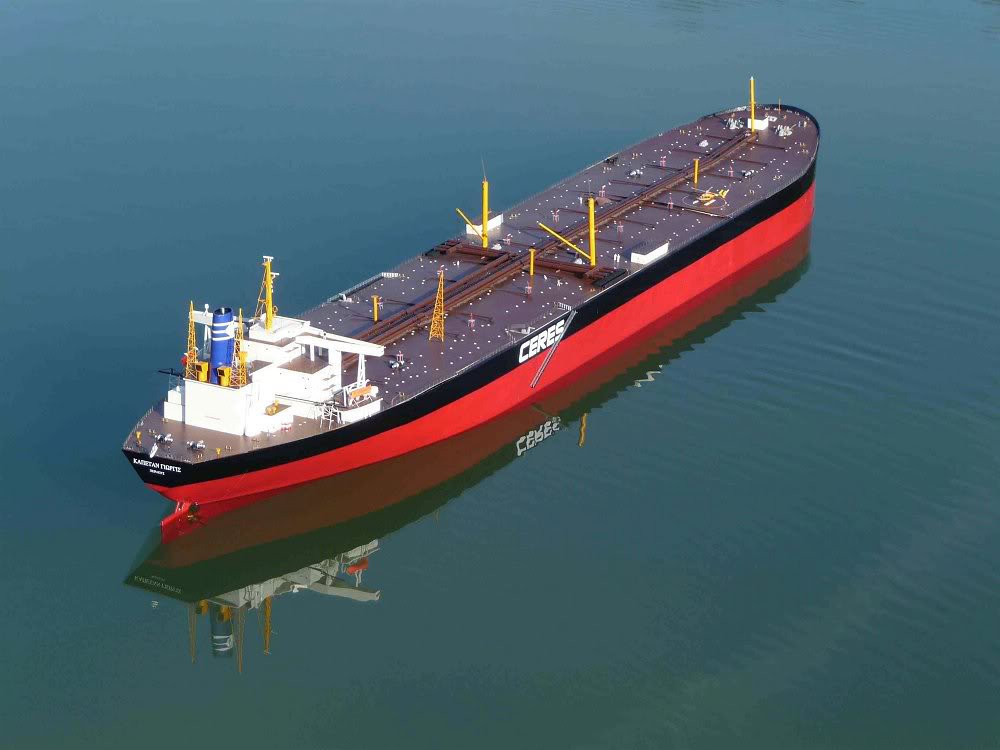 Model and photos by its builder Mr. Wolf-Christian Nerger