Auke Visser´s ESSO Tankvaart Mij. Site
|
home




Penelope - (1940-1942)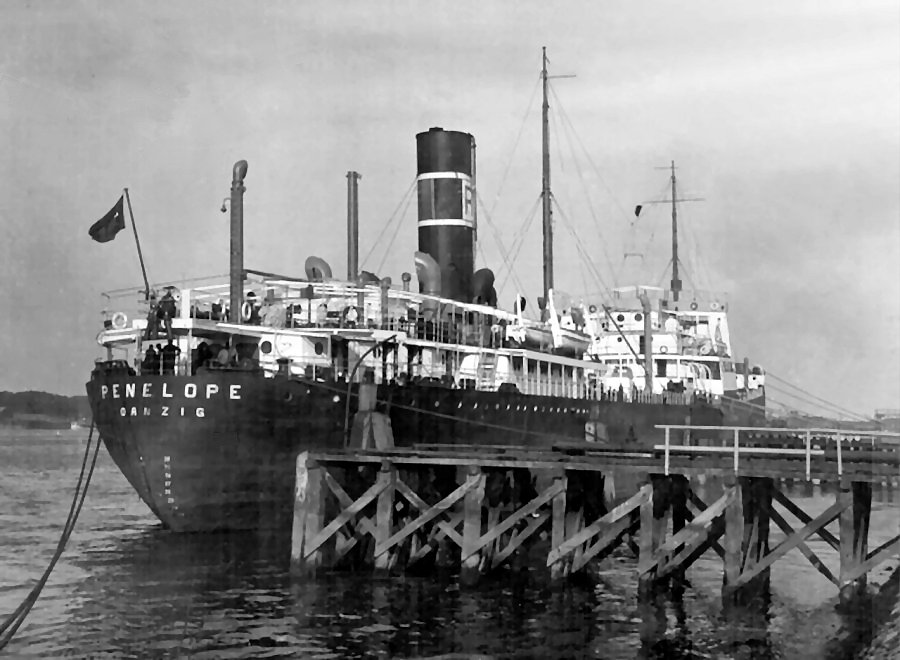 Motor Tanker "Penelope", sunk by enemy action, near Puerto Rico, 13 March 1942, with a mixed Crew of 39 of
Norwegians, Danes, Belgiums and Netherlanders. Also on board where 10 US Navy armed guards.
One of the Navy gunners went down with the ship, the other 48 men were picked up by the British "Iroqious"
(Anglo American Oil Co.), in the late afternoon of March 14, one was buried at sea and 47 were landed at Aruba
on the 16th of March.
( Photo thanks to Heizer )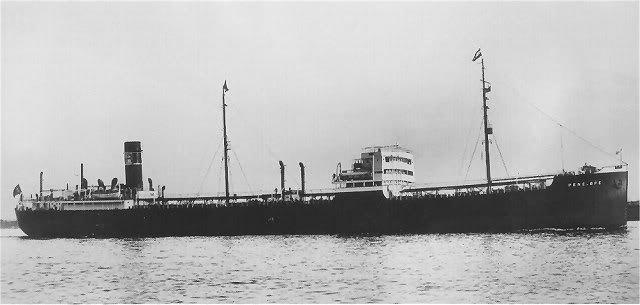 "Penelope".

Het motorschip "Penelope" werd in 1940 in Bare Boat Charter gegeven aan de P.I.M. ( Petroleum Industrie Mij.)
Het schip bleef in eigendom van de Panama Transport Company, Panama. (Standard Oil of New Jersey)
Echter het schip werd gereëd door de P.I.M. met een volledige Nederlandse bemanning, die nog net op tijd in April 1940 uit Nederland waren vertrokken. Later voeren er ook Belgen, Denen en Noren mee op dit schip.

"Penelope".
The Miramar Ship Index for

PENELOPE

IDNo / IMO

5606281

Year

1925

Name

PENELOPE

Flag

DZG

Owner

Baltisch-Amerikanische Petroleum GmbH

Type

Tanker

Tons

8939

DWT

12190

LOA

???

LPP

143.3

Beam

19.3

Dept

??

Draft

??

Machinery

2D-10.5

Power

??

ShipDesign

1772

Builder

Howaldtswerke

Yard

Kiel

Yard No

663

Country built

DEU

Keel

????

Launch

00.06.1925

Completed

00.09.1925

Subsequent History

1935 PENELOPE - Panama Tpt., Co.

End

1942

Disposal Data

Torpedoed and sunk 15.00 N / 64.20 W on 14.03.1942.

[ Voyage Caripito-Halifax, crude oil ]

Additional Info by Starke & Schell Registers :
PENELOPE - 1925 DZ, 2M (aft) (10½)
8,938 GRT for Baltisch-Amerik. Petroleum G.m.b.H., Danzig, 470.1 x 63.2
Tanker built by Howaldtswerke, Kiel (9) #663
1935 - Panama Transport Co., Panama, PA
Torpedoed and sunk by U 67, 14 March 1942, in 15N-64.20W,
voyage Caripito - Halifax, crude oil.
Sisterships are "Leda" , simular ships in this group where "Thalia", "Calliope" (ex. Ampetco (III)) and "Urania" (ex. Ampetco (II).
Additional information from Uboat.net :
Name: Penelope
Type: Motor tanker
Tonnage: 8.436 tons
Completed: 1925 - Howaldtswerke AG, Kiel
Owner: Panama Transport Co, Panama
Homeport: Panama
Date of attack: 14 Mar, 1942
Nationality: Panaman
Fate: Sunk by U-67 (Günther Müller-Stöckheim)
Position: 15N, 64.20W - Grid EC 5345
- See location on a map -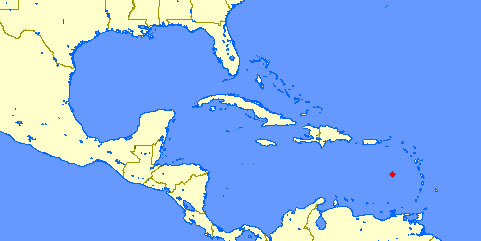 Complement: 49 (2 dead and 47 survivors).
Convoy: -
Route: to Halifax
Cargo; crude oil
History: -
Notes on loss:
At 02.00 hours on 14 Mar, 1942, the unescorted Penelope was hit in the bow by one of two fired torpedoes from U-67
after being hunted for three and a half hours. The ship caught fire, stopped and the crew abandoned ship in three
lifeboats and one raft. A coup de grâce fired at 02.19 hours hit near the funnel and caused the tanker to sink,
while the oil was still burning on the surface. The U-boat went to a lifeboat, questioned the survivors and gave them
the course to Dominica before leaving the area.
When the tanker "Penelope" was torpedoed, the Navy coxswain in charge of the 10-man Armed Guard detachment was
able to identify the submarine type for the ship's captain. The U-boat captain spoke to the men in the boats; when told by
the ship's captain that the ship carried a crew of 50, the German officer corrected him, saying, "No, you have 39 and ten
US Navy gunners. "He was right; the incident provided a sobering realization of how thorough the German's intelligence
information had been.