Auke Visser´s ESSO Tankvaart Mij. Site
|
home




"Esso Nederland (2)" 1970, in scale 1 : 225

Oud ETM - wtk Bart de Vries, maakt een model in schaal 1 : 225, van de "Esso Nederland (2)", gebouwd in 1970.
Inmiddels woont Bart de Vries al jaren in Australie. Het was zijn eerst schip waarop hij voer.
Het bouwen begon gedurende de Herfst 2004.
Old ETM - engineer Bart de Vries, makes a model in scale 1: 225, of the "Esso Nederland (2)", built in 1970.
Bart de Vries has been living in Australia for many years now. It was his first ship on which he sailed.
Construction began during Fall 2004.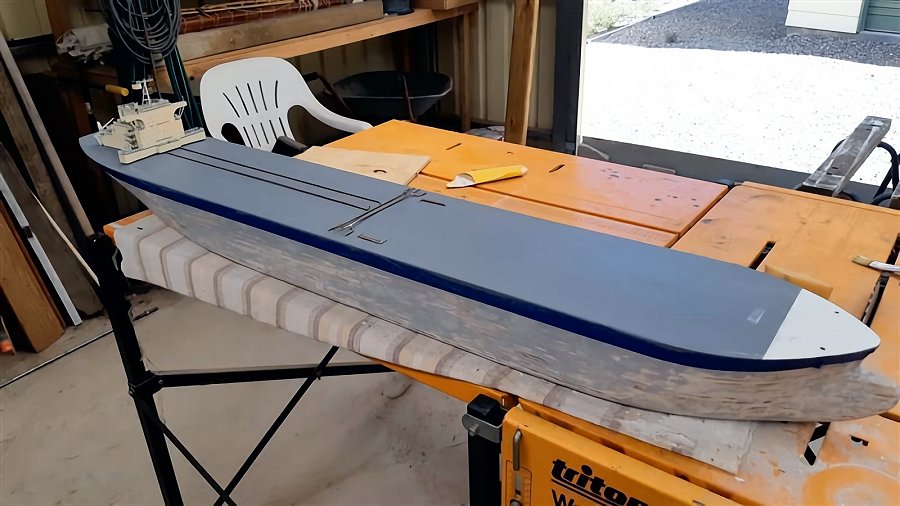 Dek ondergecoat, enkele leidingen voorbereid. De bovenbouw is vele jaren geleden gebouwd, voordat het project tijdelijk werd opgeschort.
Deck undercoated, some piping prepared. Superstructure was built many years ago, before project was shelved temporarily.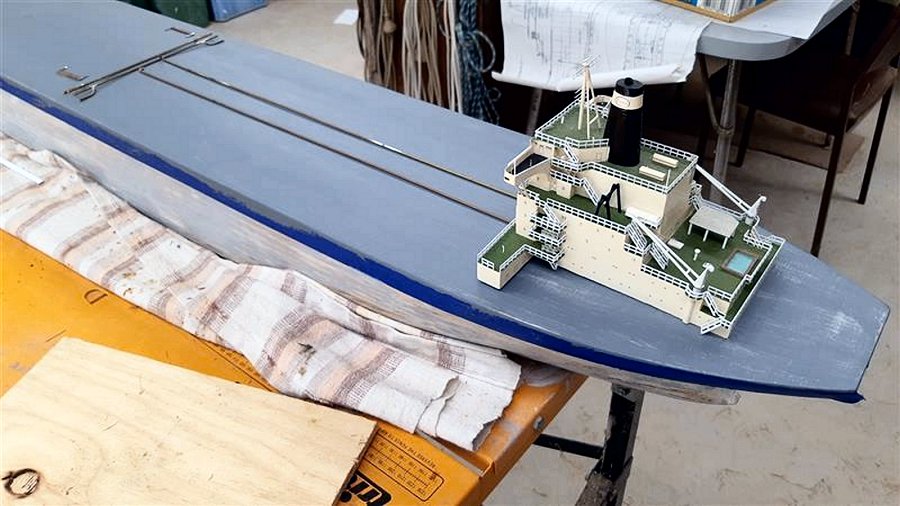 Bovenbouw close-up. Alles is zelf opgebouwd op basis van tekeningen verkregen van het Maritiem Museum Rotterdam
Superstructure close up. Everything was scratch built from drawings obtained from Rotterdam Maritime Museum.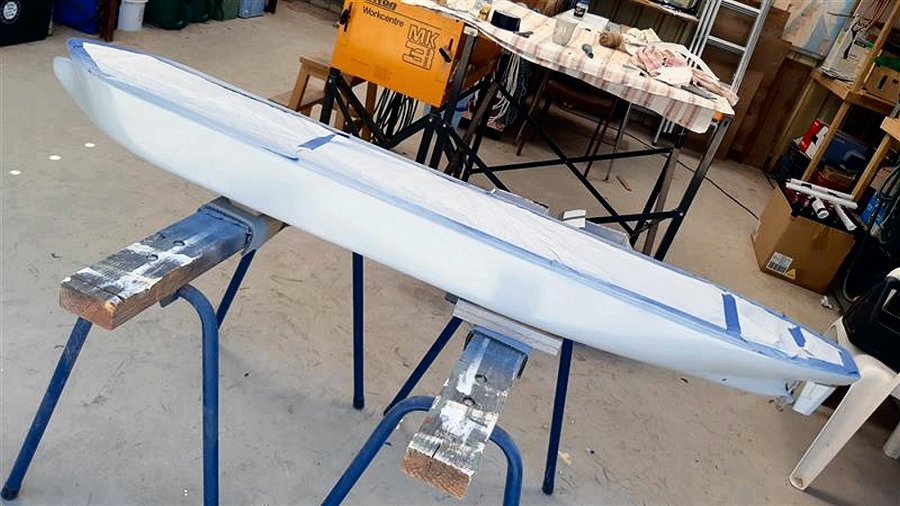 Schroef en roer gemonteerd, laatste spuitlaag op de romp.
Propeller and rudder fitted, final spray coat on the hull.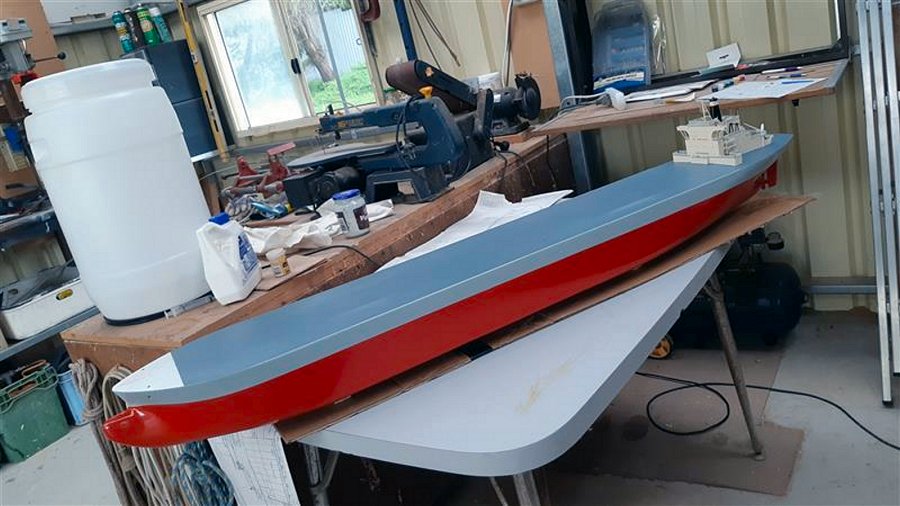 Romp onderwaterlijn rood geverfd ("anti-fouling" kleur en grijze zijkanten. Nu de deklay-out....!
Hull below deck line painted red ("anti fouling" colour and grey sides. Now for the deck layout....!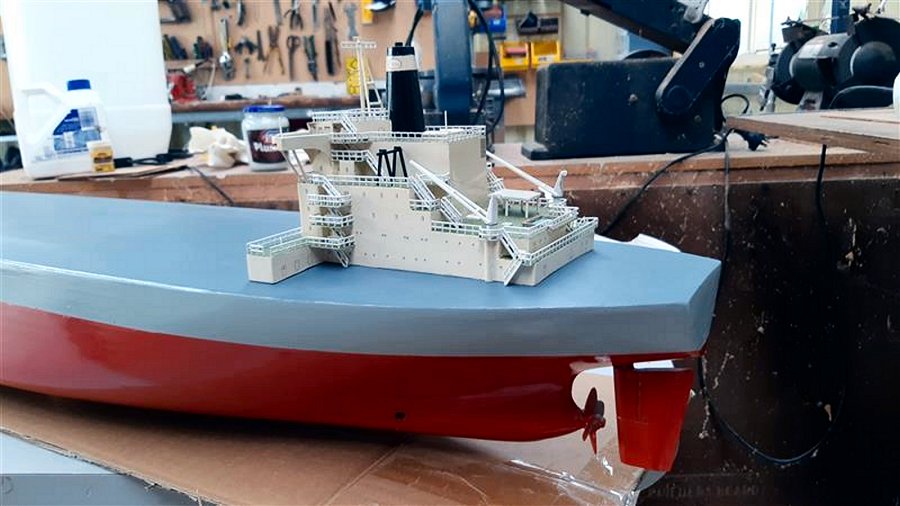 Roer en schroef (diam. 9.5 m - 32' Black dot is de condensor inlaat.
Rudder and propeller (Diam. 9.5 m - 32' Black dot is the condenser inlet.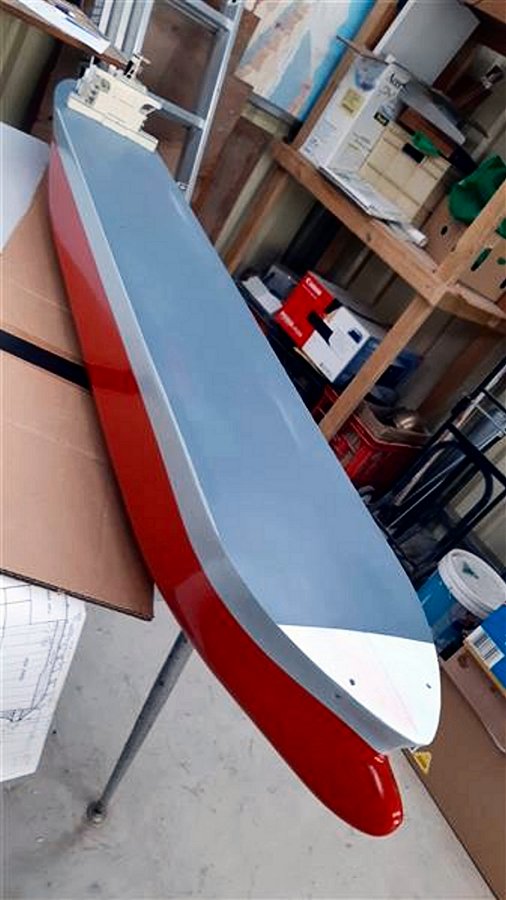 Bouwen van de Esso Nederland (2) Schaal 1 : 225.
Building Esso Nederland (2) Scale 1 : 225.
Stoomtanker "Esso Nederland", schaal 1 : 225. Lengte over alles (347,8 meter, 1041'
Steam Tanker "Esso Nederland", Scale 1 : 225. Length overall (347.8 meters, 1041'