Auke Visser´s German Esso Tanker's site
|
home




Kiowa - (1913-1914)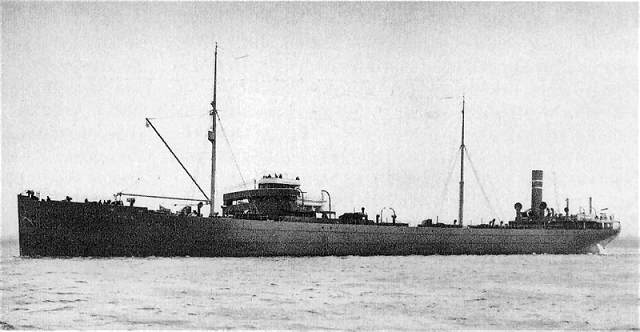 "Kiowa" was build in 1913 by Kieler Howaldtswerke AG, Kiel for the Deutsch- Petoleum GmbH, Hamburg.
In 1914 laid up in the USA.
1914 sold to the Standard Shipping Co. of New Jersey, New York and renamed "Pioneer".
In 1928 sold to Standard Shipping Co., Wilmington.
In 1933 sold to Standard Oil Co. of Venuzuela, Christobal Colon.
Sold in 1938 to the Boston Iron & Metal Co., Boston for breaking up.

Drawing by Karl-Heinz Schwadtke.
Additional Info by Starke & Schell Registers :
KIOWA - 1913 GE 1Q (aft) (9)
5,076 GRT for Deutsch-Amerik. Petroleum Ges., Hamburg 385.4 x 52.4
Tanker build by Howaldtswerke, Kiel (7) #564
Put back to New York 31 July 1914, transferred to U.S. flag
1914 - PIONEER Standard Oil Co. (New Jersey), Bayonne USA 212913
1927 - Standard Shipping Co., Wilmington, Del.
1932 - Standard Oil Co. of Venezuela, Cristobal Colon VE
Broken up at Baltimore 1938 by Boston Iron & Metals Co., arr. in Patuxent River 8.8.38.