Auke Visser´s German Esso Tanker's site
|
home




Mohican - (1913-1914)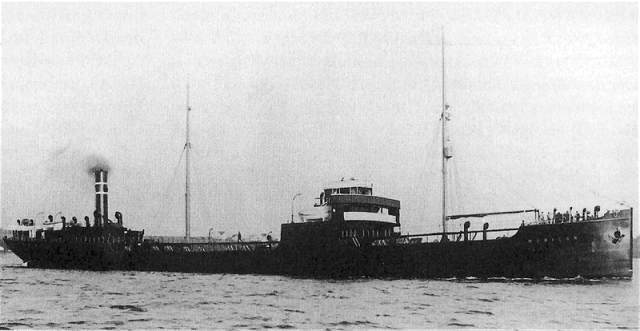 "Mohican" was build in 1913 by Howaldtswerke AG, Kiel for the Deutsch- Petoleum GmbH, Hamburg.
1914 sold to the Standard Shipping Co. of New Jersey, New York and renamed "Corning".
In 1925 sold to Brynmoor Steamship Co., Ltd, Swansea.
In 1927 sold to Hansa Tank Reederei GmbH, Hamburg and renamed "Winnetou".
In 1939 to the Reichsmarine Deutschland.
Sold in 1940 to the Teikoku Sempaku KK., Kobe and renamed "Teikon Maru".
12.8.1944 sunk by the American U-boat "Puffer".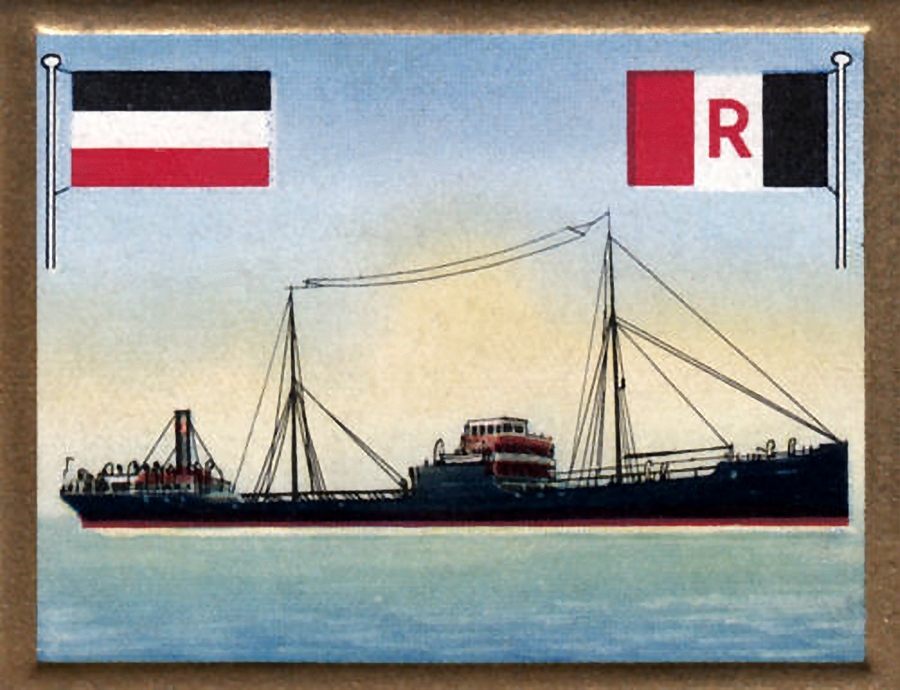 "Mohican" a cigarette card.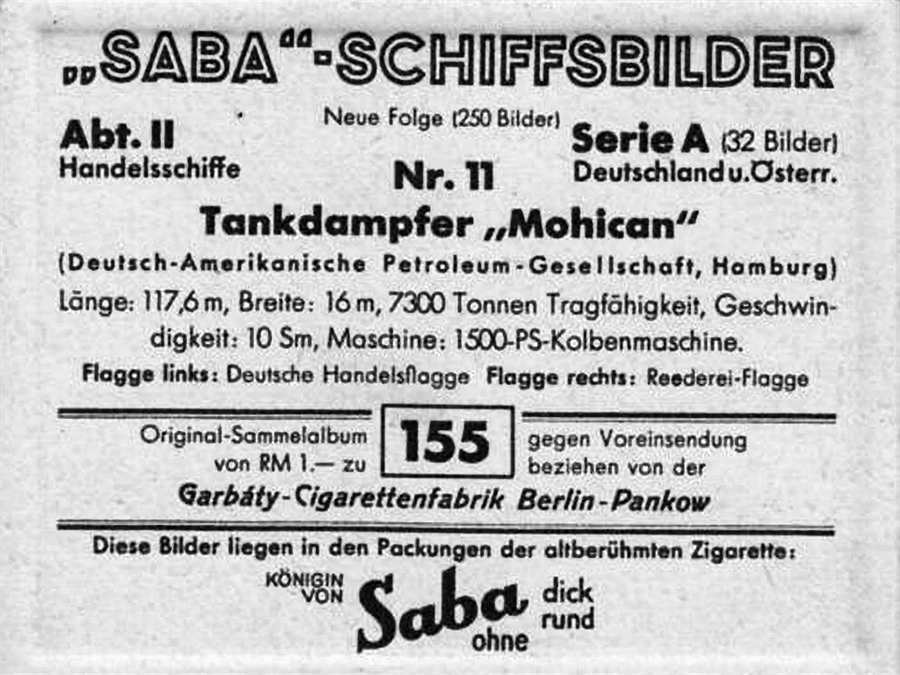 "Mohican" a cigarette card, back side.

Drawing by Karl-Heinz Schwadtke.
Additional Info by Starke & Schell Registers :
MOHICAN - 1913 GE 1Q (aft) (9)
5.073 GRT for Deutsch-Amerik. Petroleum Ges., Hamburg 385.3 x 52.4
Tanker build by Howaldtswerke, Kiel (9) #580
Put into Horta 5 Aug 1914 and subsequently transferred
1914 - CORNING Standard Oil Co. (New Jersey), New York USA 213098
1925 - Brynymor SS. Co., Ltd. (Letricheux & David, Ltd.), Swansea BR 143985
1927 - WINNETOU Hansa Tank Reederei G.m.b.H. (Atlantic Reed. G.m.b.H.), Hamburg GE
1938 - s/o (Atlantic Rhederei F. & W. Joch, mgrs.)
8/1939 - Kriegsmarine requisition - forward base supply ship
4/1942 - TEIKON MARU Japanese Government - bareboat charter JA
Torp. and sunk by USS PUFFER, 12 Aug 1944, in 13.17N-120.07E (c. 25 miles SW of Cape Calavite, Mindoro).