Auke Visser´s German Esso Tanker's site
|
home




Harry G. Seidel - (1930-1935)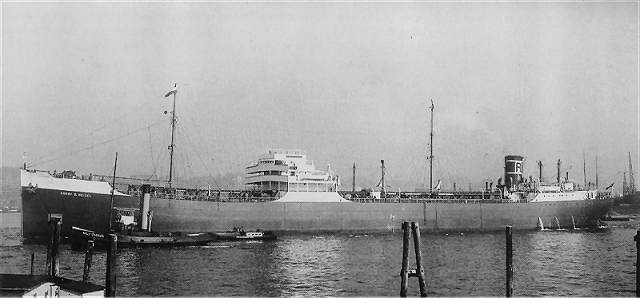 "Harry G. Seidel" build in 1930 by Friedrich Krupp AG Germaniawerft, Kiel, for the Baltisch-Amerikanische
Petroleum-Import GmbH, Danzig. Managed by Waried Tankschiff-Rhederei GmbH, Hamburg.
In 1935 to Panama Transport Co., Panama.
In 1939 German crew exchainged for an American crew.
At 28.4.1942 on the voyage Aruba to Carapito in ballast, torpedoed by the U-66 and sunk.
50 Crew members where saved, but 2 where killed.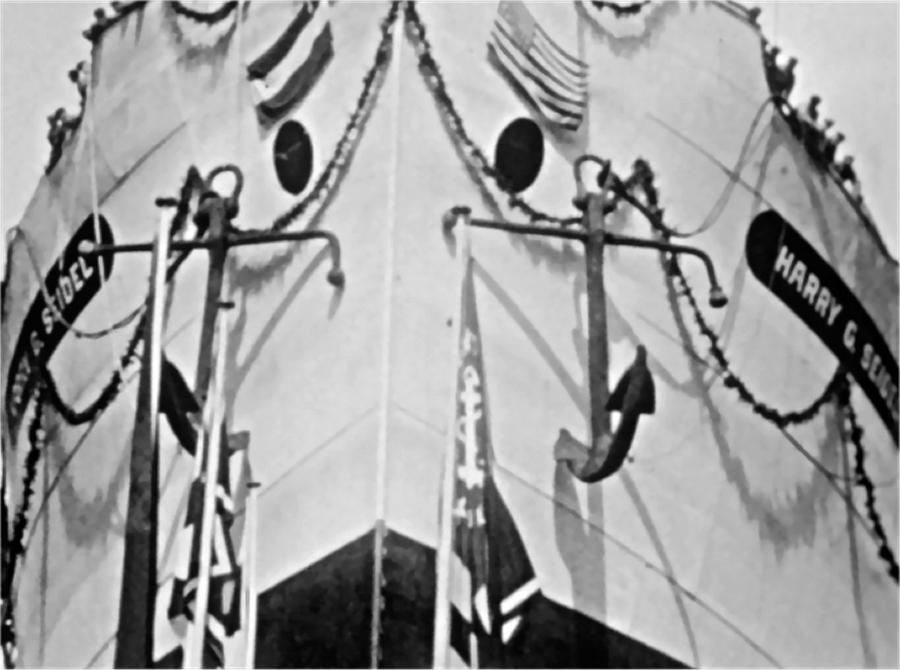 "Harry G. Seidel" before launch.
"Harry G. Seidel".
"Harry G. Seidel".
Additional Info by Starke & Schell Registers :
HARRY G. SEIDEL - 1930 DZ 2M (aft) (11½)
11,395 GRT for Baltisch-Amerik. Petroleum Import G.m.b.H. (Waried Tankschiff Rhed.), Danzig 513.2 x 68.1
Tanker build by Fried. Krupp A.G., Kiel (10) #512 468
1935 - Panama Transport Co., Panama PA
Torp. and sunk by U 66, 29 April 1942, in 11.50N-62.50W, voy. Aruba - Caripito, in ballast.
Additional information from Uboat.net :
Name: Harry G. Seidel
Type: Motor tanker
Tonnage: 10.354 tons
Completed: 1930 - Friedrich Krupp Germaniawerft AG, Kiel
Owner: Panama Transport Co (Standard Oil Co), Panama
Homeport: Panama
Date of attack: 29 Apr, 1942
Nationality: Panaman
Fate: Sunk by U-66 (Richard Zapp)
Position: 11.50N, 62.50W - Grid ED 8696
- See location on a map -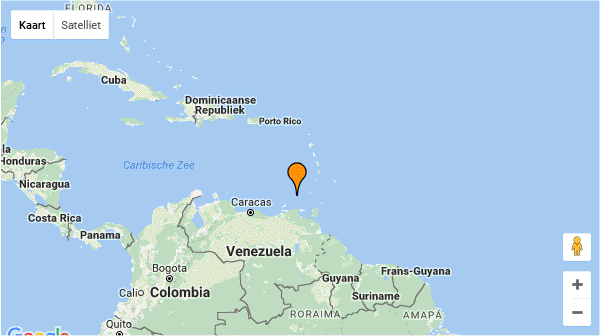 Complement: 50 (2 dead and 48 survivors).
Convoy: -
Route: -
Cargo: -
History: -
Notes on loss: -