Auke Visser´s German Esso Tanker's site
|
home




Mannheim - (1892-1914/1919-1919)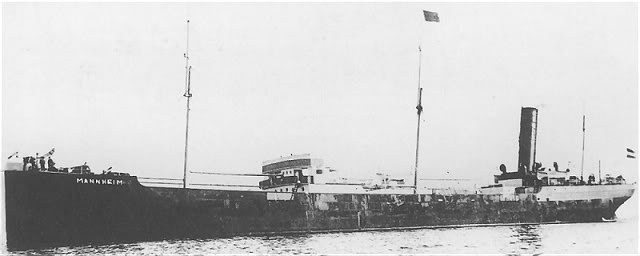 "Mannheim" was build in 1892.
"Mannheim".
A not so very sharp and small photo of the "Mannheim".
Additional Info by Starke & Schell Registers :
MANNHEIM -1892 GE 1T (aft) (10)
3,578 GRT for Deutsch-Amerik. Petroleum Ges., Hamburg 328.5 x 43.0
Tanker build by Armstrong, Mitchell & Co., Ltd., Newcastle (8) #592
(1914 - 1918 German Naval requisition - storage tanker Depotdampfer C)
1919 - delivered to Allied Reparations Commission
reported allocated to Italy 1921 and re-named SCINTILLA Soc. Anon. "Andora", Genoa, but does not appear to have
traded for these owners, remaining laid up at Leith, sold for scrapping 1922 and broken up at Köhlbrandwerft, Hamburg.