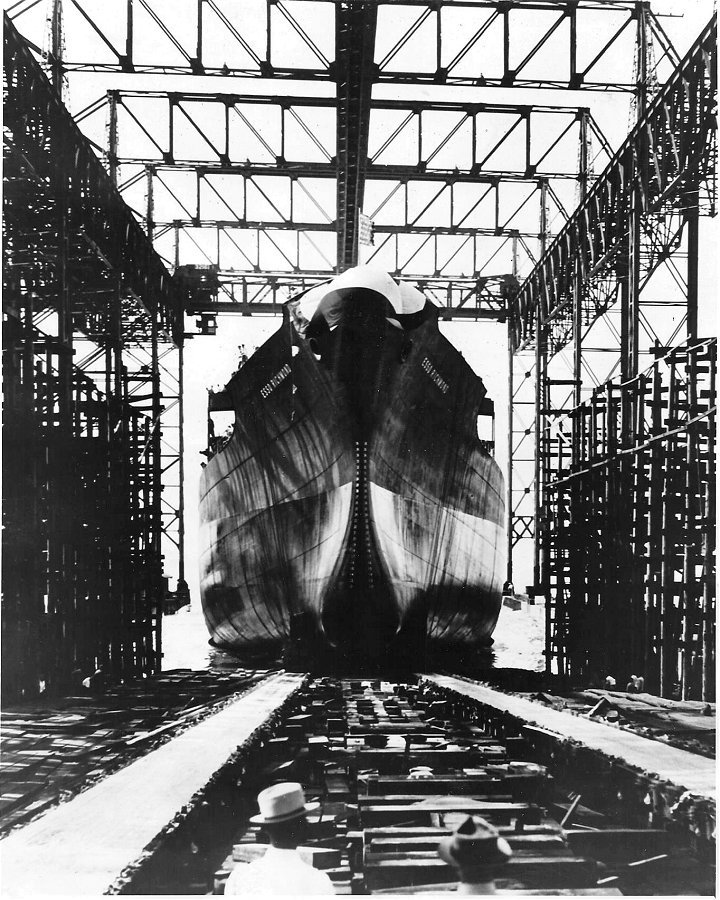 "Esso Richmond (I)", launched on september 29th, 1939.

Our Hull No. 370
Under clear skies we launched the tanker "ESSO RICHMOND" from Shipways No. 9 at 11:40 A. M. on September 29. Mrs. Rose Kennedy, charming and attractive wifeof our distinguished American ambassador to the Court of St. James in London, was the Sponsor. With her stood her daughter Eunice, Maid of Honor, and her mother, Mrs. J. F. Fitzgerald, Matron of Honor. Accompanying them was her father, former Mayor J. F. Fitzgerald of Boston. Wearing a black suit and a red pill-box hat, Mrs. Kennedy and her party mounted the platform shortly before the launching, accepted lovely bouquets of flowers, and posed for the photographers. Mr. Ferguson, our president, gave brief instructions to the Sponsor who had had previous experience in christening the liner "BUNKER HILL". The picture on the obovee shows clearly how effectively Mrs. Kennedy crashed the bottle of champagne against the bow.
Immediately after the launching ceremonies the party went to the James River Country Club where they joined some 160 invited guests at luncheon. There our Company presented the Sponsor with a platinum brooch set with diamonds, and Vice-president R. W. Gallagher of the Owners presented her with a duplicate of the ship's clock set in a mantle base.
The tanker is the first of the three being built by us for the Standard Oil Company of New Jersey jointly with the United States Maritime Commission and is the eighth of twelve such vessels being constructed with specifications approved by the Navy Department. They can be pressed into service by the Navy when needed as auxiliaries, three of the first seven already having been
thus requisitioned.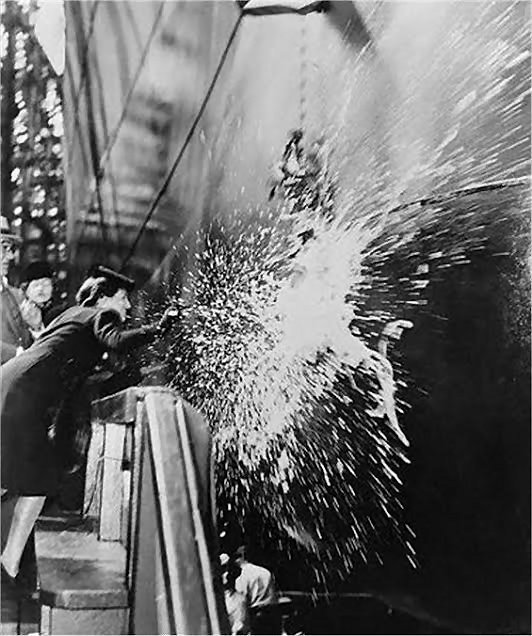 Mrs. Rose Kennedy christening the ship.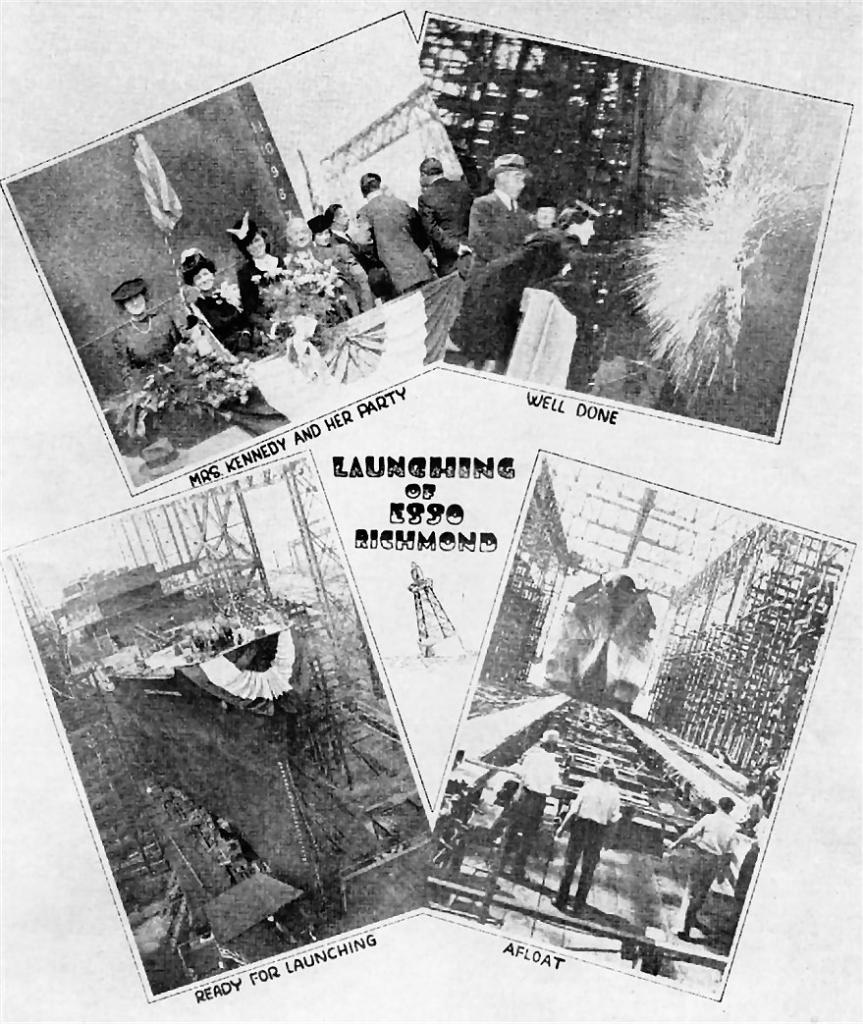 The vessel has an overall length of 552 feet, breadth of 75 feet, depth of 39 feet, displacement of 23,356 tons, and a carrying capacity of 146,000 barrels of oil. Her top speed will reach 18 knots, while her sustained speed will be 18 knots.