Auke Visser's International Esso Tankers site
|
home




Esso Barge No. 243 - ( ?? - ?? )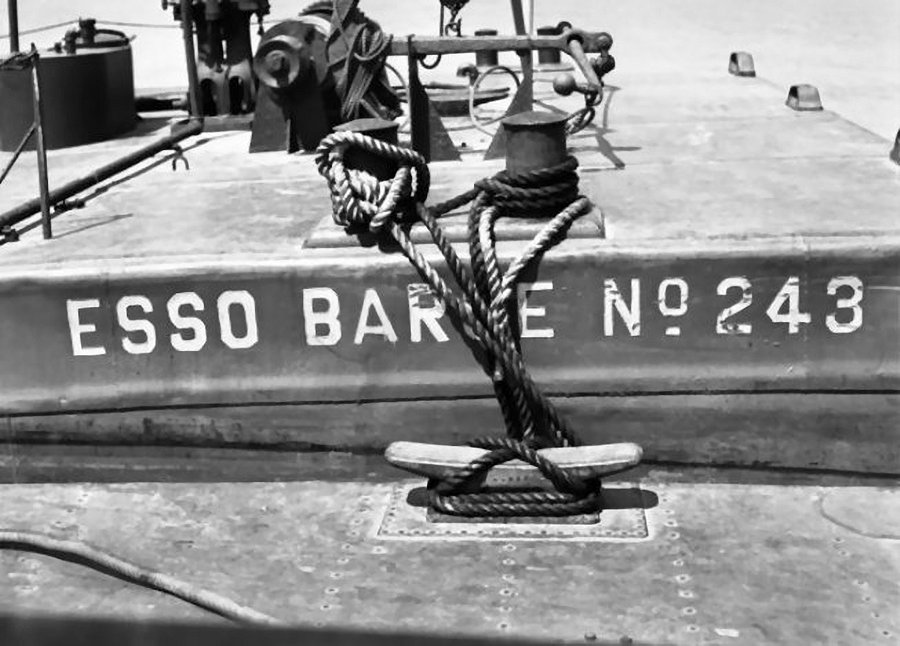 "Esso Barge No. 243". Detail of Esso Standard Oil Company barge, Baton Rouge, Louisiana, September 1949.
( Photo Copyright Lee, Russell )
Tank Barge built in 1941 by Avondale Marine Ways, in Westwego LA., as "Chalmette No. 1", for Chalmette Petroleum.
Hull no. 27, 655 GRT, 195' x 35' . Delivered July 1941.
In ?? sold as "Esso Barge No. 243". Later sold as "TJ-75"..
Sold to Catcor Services Inc., as "Veronica".
No further information known.