Auke Visser's International Esso Tankers site
|
home




The building of Esso Gettysburg - Page 1

A Picture Story
of the Super Tanker
ESSO GETTYSBURG From Keel Laying to Maiden Voyage.
Met dank aan Marius Esman.
A reprint from THE SHIPS' BULLETIN, publication of the Esso Shipping Company, March-April, 1957.
Facts About the "Esso Gettysburg"
THE U. S. flag tanker Esso Gettysburg, one of the newest and largest vessels in the Esso fleet, is also one of the fastest tankers in the
world. She is designed to "be suitable to the United States in time of war or national emergency" and her National Defense Features
include 26.500 shaft horsepower (American Bureau of Shipping rating), almost double the power of Esso's 27,300 deadweight ton
super tankers.
Her dimensions are as follows:
Length overall ...........715 ft.
Beam, molded ............93 ft.
Depth, molded ....... 48 ft. 7 in.
Cubic capacity of cargo tanks (100% full) .317,715 bbls.
Sustained sea speed "in normal service ...... 18.3 knots
Deadweight on international summer freeboard draft of
36 ft. 914 in. ...... 37,800 tons
Accommodations for officers and crew include a separate room for every man aboard, mechanical ventilation and air cooling, modern
metal furniture and a 21 in. television set in each of the two officers' lounges and the crew's recreation room.
The Esso Gettysburg incorporates many special features of naval architecture and marine engineering. Her safety and navigation
equipment includes the latest type radiotelephone, radar and loran sets, two Diesel propelled lifeboats and extensive interior and
exterior electronic communication systems.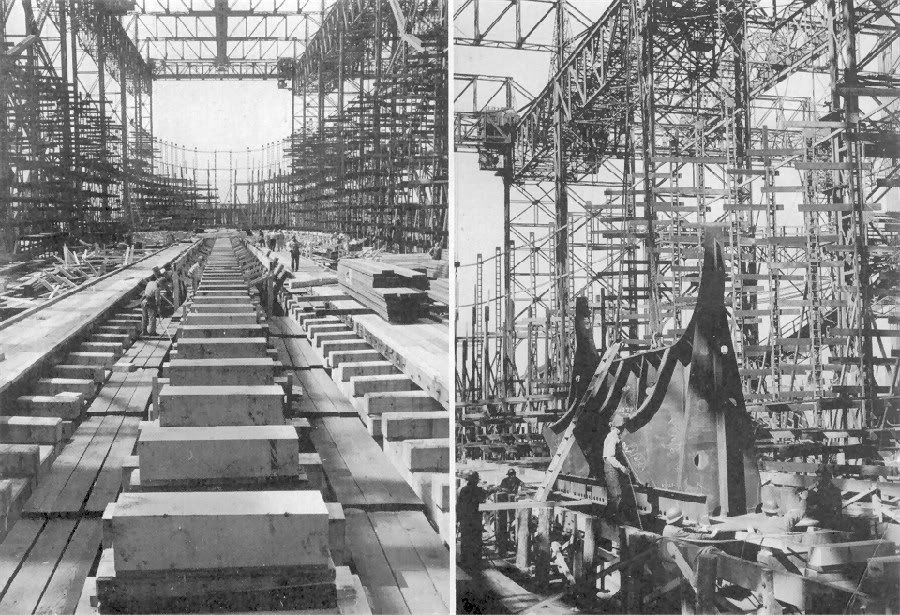 APRIL 5, 1956. Setting up the keel blocks in Shipway No. 8 of the Newport APRIL 9. First section of keel assembly being placed on shipway by overhead crane.
News Shipbuilding and Dry Dock Co.
May 25. Looking aft from amidships, showing bottom plating and JUNE 28. A view aft from forward of amidships. Construction starts in the
webs in tank. center and works toward both ends.
AUGUST 15. (right) Prefabricated bow sections—upper section in foreground, lower (bulbous) section in background.
Sections are upside down for easier welding, (below) Forward end of ship taking form.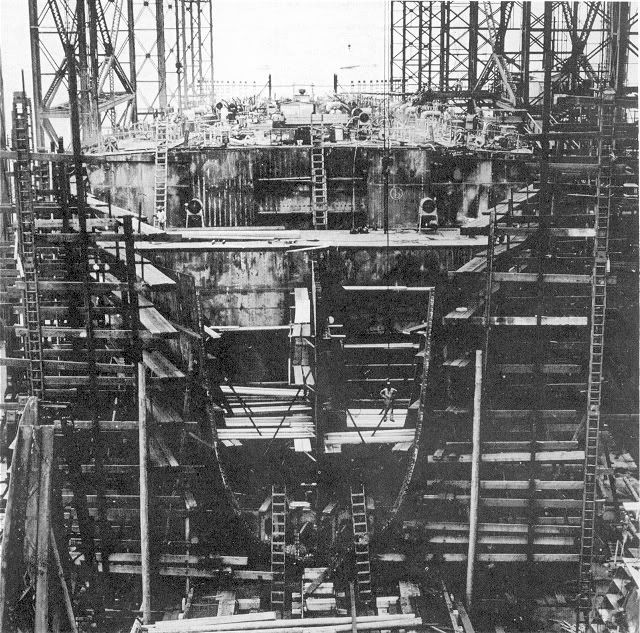 AUGUST 15. (above) What appears to be a mass of confusion is actually an orderly procedure in the building of a ship.
The view is from aft, showing upper deck and machinery casing, (below) Close-up of the stern area.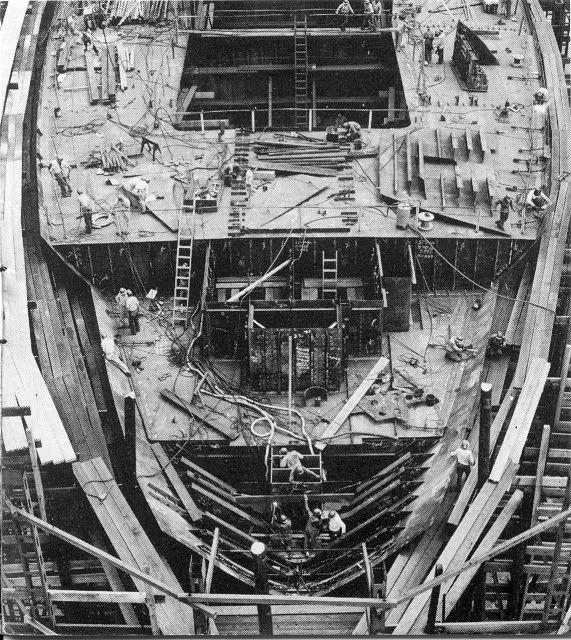 SEPTEMBER 13. These views show the forecastle (above) and stern superstructure and walkway taking shape (below).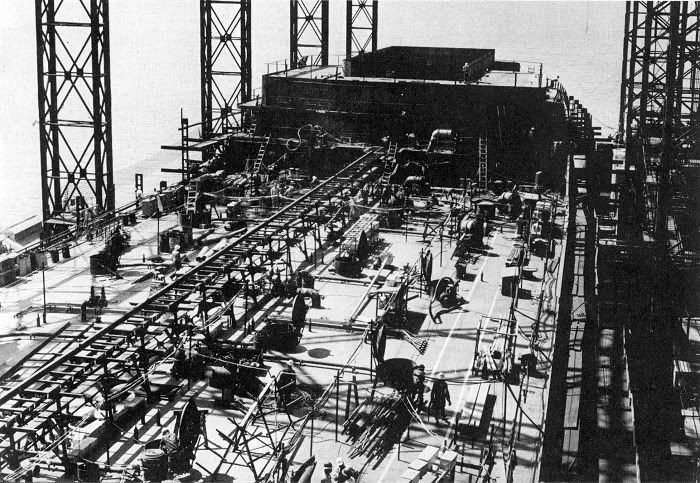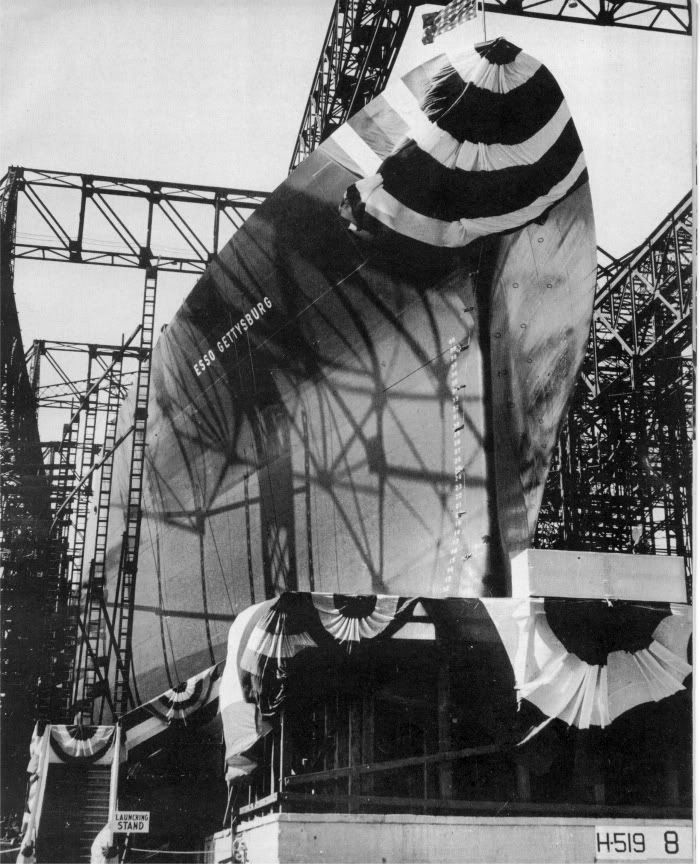 OCTOBER 11. Gaily bedecked and ready for launching, the Esso Gettysburg awaits the sponsor's party.
OCTOBER 11. Mrs. W. R. Stott, wife of a Jersey Standard Director, crashes christening bottle against the bow.