Auke Visser's Other Esso Related Tankers Site
|
home




The collison between "Esso Maracaibo" & the Bridge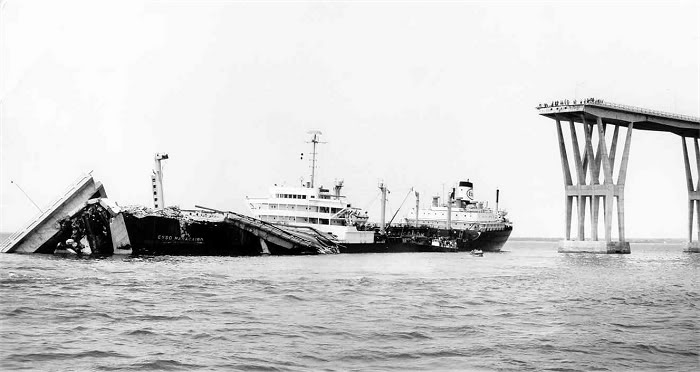 1964 The Collision.
Tanker "Esso Maracaibo" and wrecked bridge At 11:45 pm on the 6th of April 1964 the supertanker
"Esso Maracaibo", loaded with 236,000 barrels of crude oil hit pier # 31 of the 2-year-old General
Rafael Urdaneta Bridge that connects Maracaibo with much of the rest of Venezuela.
While navigating the canal, after having been loaded with crude, the vessel lost steering due to a major
electrical failure onboard. The collision with the bridge structure followed within a few minutes. A 259-meter
section of the bridge roadway fell into the water with a portion coming to rest across the tanker just a few
feet from the ship's superstructure. Four vehicles drove off into the void left by the collapsed sections and
seven lives in the vehicles were lost.
Amazingly, there was no loss of life or serious injury on the tanker, and no explosion or fire.
No oil spill occurred.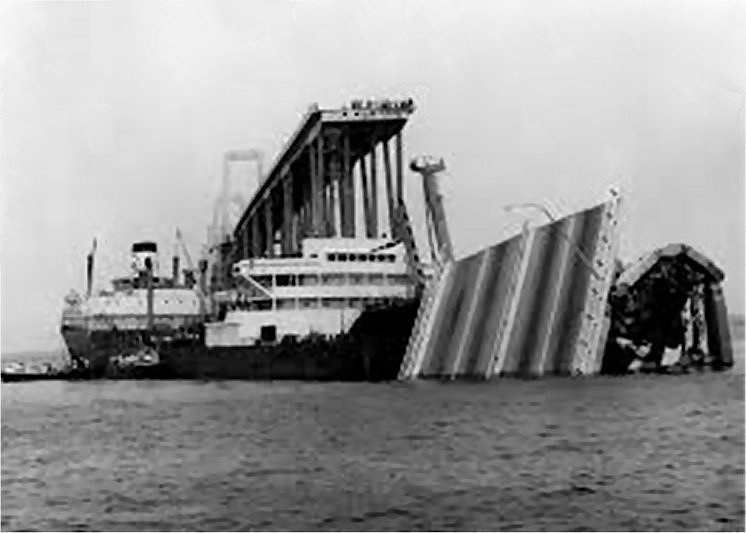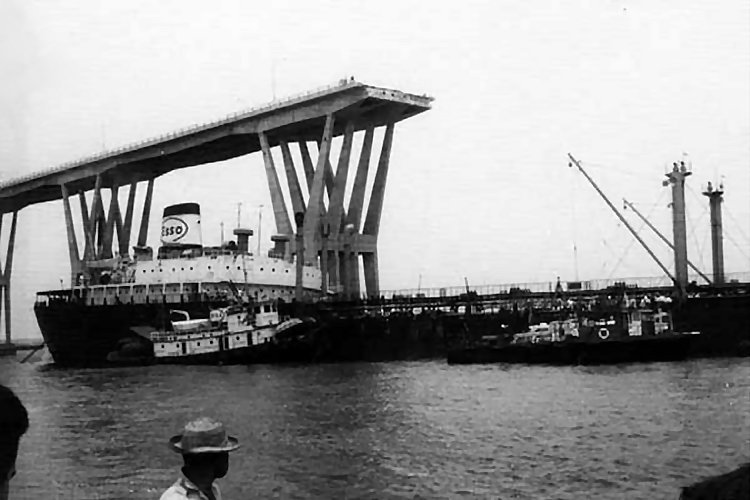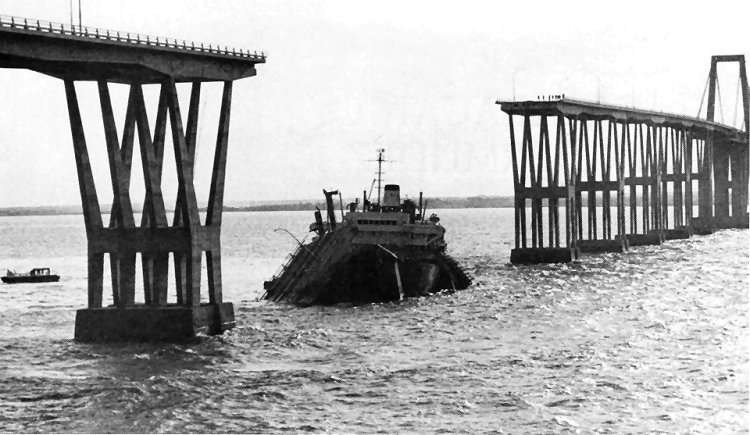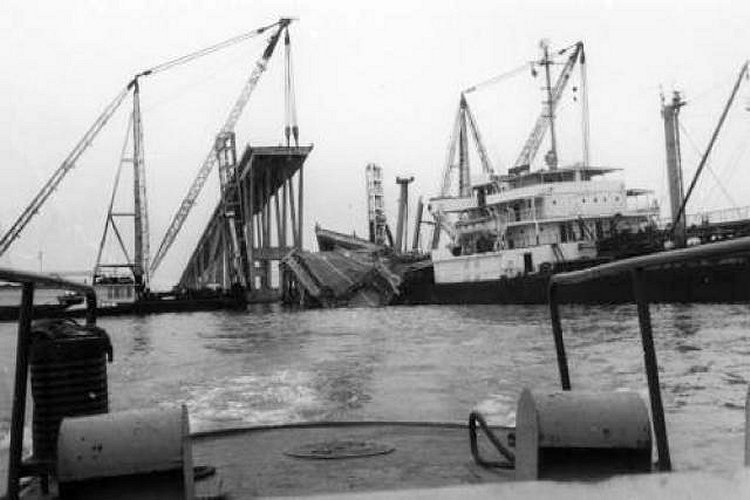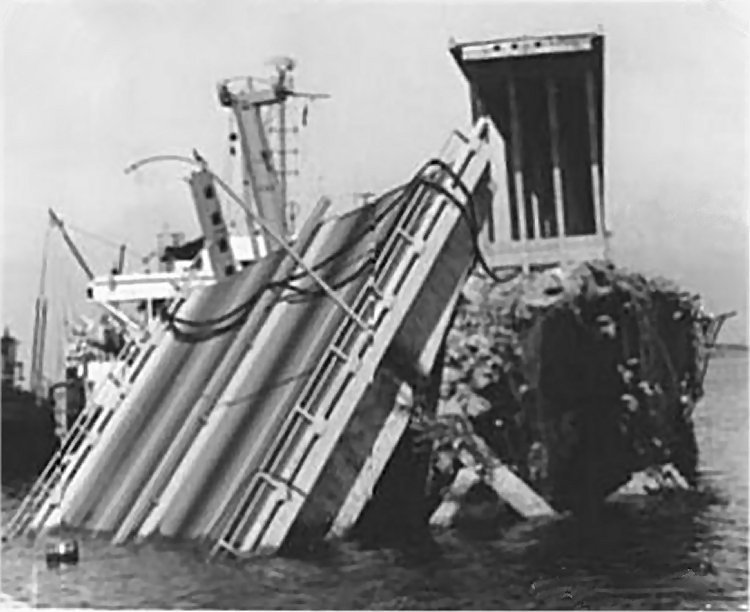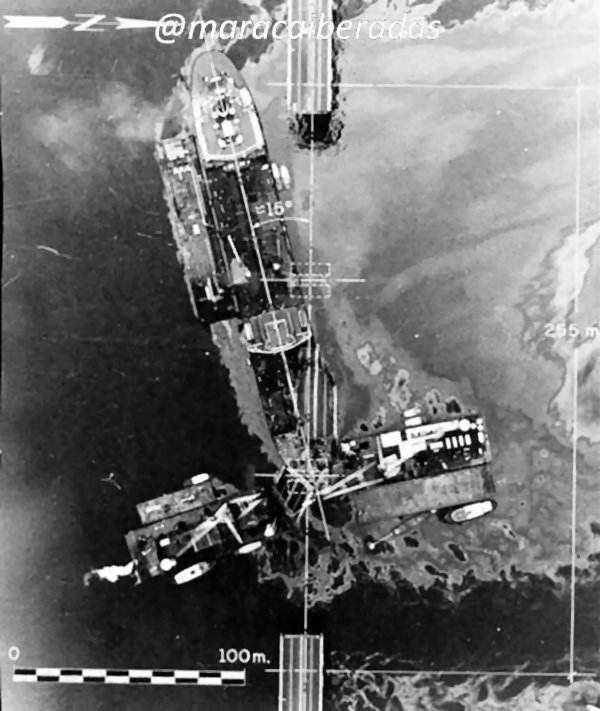 News paper photo.