Auke Visser's Other Esso Related Tankers Site
|
home




Arthur F. Corwin - (1938-1941)


"Arthur F. Corwin" was build in 1938, lost after been torpedoed by U 103 in 1941.
Arthur F Corwin - 1938
LOA 506 '8 ", Beam 69 '9 ", Depth 37 ', 15,163 DWT,131,563 bbls
Fiat diesel 8-cylinder 2-cycle 3600 BHP
Launched 26 April and commissioned 24 August 1938 at Blohm and Voss, Hamburg, Germany.
Arthur F. Corwin went immediately to the Far East by way of Panama to pick up her first cargo at San Pedro,
California. Thereafter she loaded at Sumatra for Australia and New Zealand until her services were requisition-
ed by the British Ministry of War Transport. She was brought to the Atlantic and put to lifting out of Aruba,
Netherlands Antilles, for the UK via the convoy assembly ports of Bermuda or Halifax.
She was torpedoed and sunk on 13 February 1941, 700 miles west of Liverpool.
Details of her loss were furnished by Captain Alfred Cook of Edward F Johnson, which was eight or nine miles
away at the time. Both vessels had become separated from their Britain-bound convoy on 11 February because
of an easterly gale, heavy seas and poor visibility. On 13 February, they were trying to make a pre-arranged
rendezvous when those aboard johnson heard an explosion from the direction of Corwin and were horrified to
see the latter, which was loaded with gasoline, burst into flames from stem to stern.
Following British Admiralty instructions, the master of Johnson simultaneously sent out a distress message on
behalf of Corwin and altered course to put her astern using all available speed to leave the area. Half an hour later
coewin broke in two, with both sections burning independently. Those aboard Johnson watched the
two columns of smoke rising until they were about 20 miles away.
Later, escort vessels reached the spot where Corwin went down but no survivors were found. There had been
46 men aboard, under the command of Captain John L. Gant.
Additional information Starke & Schell registers :
ARTHUR F. CORWIN - 1938 BR 1M (aft) (12)
10,516 GRT for Oriental Tankers, Ltd., London 490.3 x 70.0
Tanker build by Blohm & Voss, K.a. A., Hamburg (8) #512 166547
1940 - Oriental Trade & Transport Co., Ltd., London
Torpedoed and sunk by U 103 and U 96, 13 Feb 1941, in 60.20 N - 17.11 W,
voyage Aruba - Avonmouth, spirit.
Additional information from Uboat.net :
Name: Arthur F. Corwin
Type: Motor tanker
Tonnage: 10.516 tons
Completed: 1938 - Blohm & Voss, Hamburg
Owner: Oriental Tankers Ltd (Standard Transp. Co Ltd), Hong Kong
Homeport: London
Date of attack: 13 Feb, 1941
Nationality: British
Fate: Sunk by U-96 (Heinrich Lehmann-Willenbrock)
Position: 60.25N, 17.11W - Grid AL 3281
- See location on a map -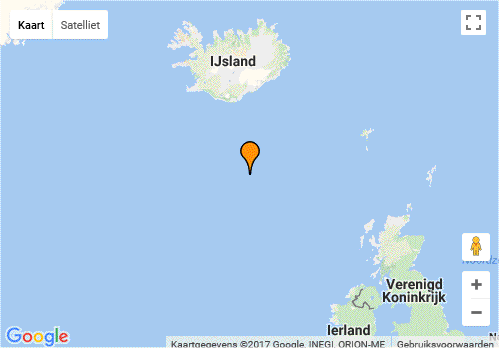 Complement: 46 (46 dead - no survivors)
Convoy: HX-106 (straggler)
Route: Aruba - Halifax - Avonmouth
Cargo: 14.500 tons of motor spirit
History:
Notes on loss: At 16.25 hours on 13 Feb, 1941, U-103 (Schütze) damaged the Arthur F. Corwin
(Master John Lawrence Gant), a straggler from convoy HX-106, with two torpedoes southeast of
Iceland (grid AL 3245). The U-boat then left the burning tanker in a sinking condition.
At 19.50 hours the same day, U-96 came across the wreck of Arthur F. Corwin, which was still
afloat and sank her with two coups de grâce. The master, 43 crew members and two gunners were lost.
The Miramar Ship Index for "ARTHUR F. CORWIN"
| | | | |
| --- | --- | --- | --- |
| IDNo: | 1166547 | Year: | 1938 |
| Name: | ARTHUR F. CORWIN | Keel: | |
| Type: | Tanker | Launch Date: | 26.04.1938 |
| Flag: | GBR | Date of completion: | 23.08.1938 |

DWT:

Yard No:

512

Length overall:

Ship Design:

LPP:

149.4

Country of build:

DEU

Beam:

21.3

Builder:

Blohm & Voss

Material of build:

Location of yard:

Steinwerder

Number of screws/Mchy/Speed(kn):

1D-12

Subsequent History:
-
Disposal Data:
Torp. and sunk 60.20 N / 17.11 W 13.02.1941 (46 dead)
History :
| | | | | | | | |
| --- | --- | --- | --- | --- | --- | --- | --- |
| ON | LR/IMO | ID | Year | Name | Tons | Change | Main Owner |
| 166547 | | 1166547 | 1938 | ARTHUR F. CORWIN | 10516 | - | Oriental Tankers |