Auke Visser's Other Esso Related Tankers Site
|
home




Coimbra - (1937-1942)


"Coimbra" build in 1937, torpedoed in 1942.
Additional information Starke & Schell registers :
COIMBRA - 1937 BR 1C(d) (aft) (11)
6,768 Grt for Standard Transportation Co., Ltd., London 422.8 x 60.4
Tanker build by Howaldtswerke, A.G., Kiel (7) #756 165498
1940 - Socony-Vacuum Transportation Co., Ltd., London
Torp. and sunk by U 123, 15 Jan 1942, in 40.25N-72.21W, voy. New York - West coast of U.K., lubricating oil
Additional information from Uboat.net :
Name: Coimbra
Type: Steam tanker
Tonnage: 6.768 tons
Completed: 1937 - Howaldtswerke AG, Kiel
Owner: Socony Vacuum Transportation Co Ltd, Montreal
Homeport: London
Date of attack: 15 Jan, 1942
Nationality: British
Fate: Sunk by U-123 (Reinhard Hardegen)
Position: 40.25N, 72.21W - Grid CA 2896
- See location on a map -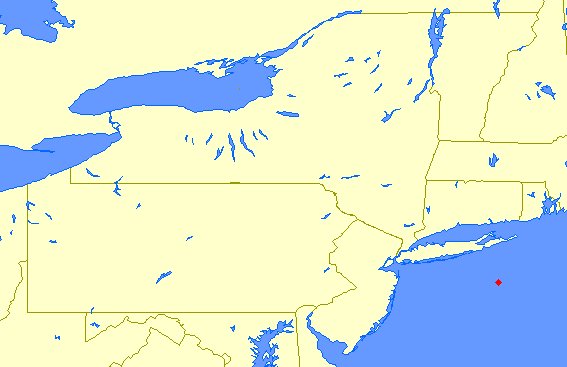 Complement: 46 (36 dead and 10 survivors).
Convoy: -
Route: New York - UK
Cargo: 9000 tons of lubricating oil
History: Standard Transportation Co Ltd, Hong Kong
Notes on loss:
At 09.41 hours on 15 Jan, 1942, the unescorted Coimbra (Master John Patrick Barnard) was hit by one torpedo from U-123,
which had spotted the lights of the tanker astern while the U-boat was proceeding eastbound following the southern shore of
Long Island. The torpedo struck on the starboard side just aft of the superstructure. A huge towering explosion lit up the night
sky and the cargo of oil quickly caught fire and spread across the water. Residents from the Hamptons on Long Island could
see the fire at sea 27 miles away and alerted the authorities. A second torpedo hit the tanker and her stern immediately sank,
striking the sea floor. Like his previous victim, the Norness, the bow of the Coimbra was sticking out of the water. Hardegen
suggested that, it was a good thing that my wrecks were partly sticking out of the water. Otherwise how would other ships
find the harbor?. The tanker later sank completely.
The master, 29 crew members and six gunners were lost. Ten survivors, six of them wounded were rescued from the rough
seas. Two crew members were picked up by the American destroyer USS Rowan (DD 405) and landed at Argentia, Newfound-
land. The remaining survivors were rescued by another American destroyer and landed at St.Johns.