Auke Visser's Other Esso Related Tankers Site
|
home




Pedernales Torpedoed in 1942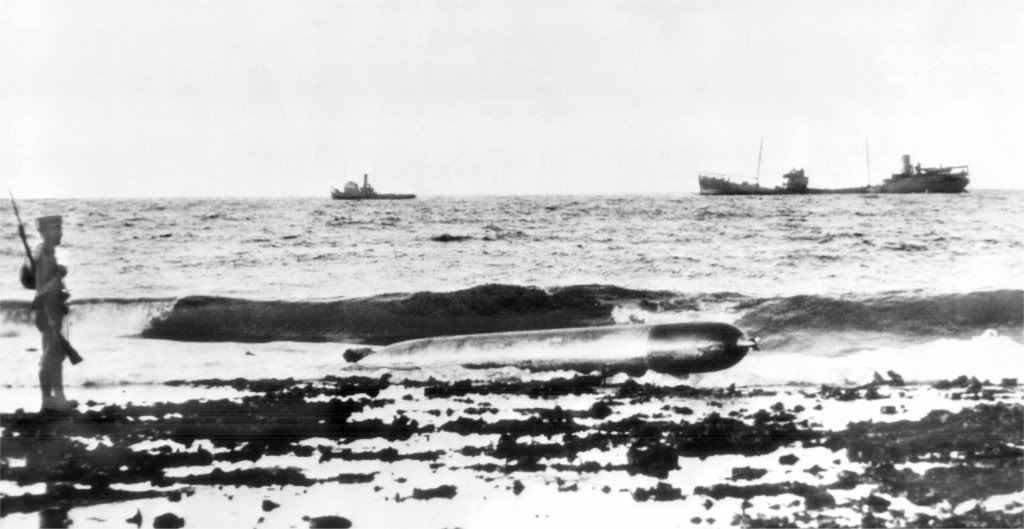 "Pedernales" torpedoed.
(NY13-FEB 24) TORPEDOED TANKER AND UNEXPLODED MISSILE-A DUTCH MARINE STANDS GUARD NEAR AN
UNEXPLODED TORPEDO ON THE BEACH AT ARUBA, DUTCH WEST INDIES, FEB. 16, WHILE TUGS TOW BACK
TO PORT A BRITISH TANKER WHICH WAS STRUCK BY ANOTHER TORPEDO DURING A SUBMARINE RAID ON
SHIPPING IN THE AREA, THE BEACHED TORPEDO LATER EXPLODED WHILE BEING DISMANTLED, KILLING
FOUR MARINES AND INJURING THREE OTHER PERSONS. (AF WlRE PHOTO) (JSB 31850 COR )1942.
( Thanks to Stan Norcom )
Stan is the writer of the book, "U-156 Beginning to Das Ende"
Correction on the above text :
The tanker in the photo above has been finally indentified as the "Rafaela", a Dutch Shell-tanker.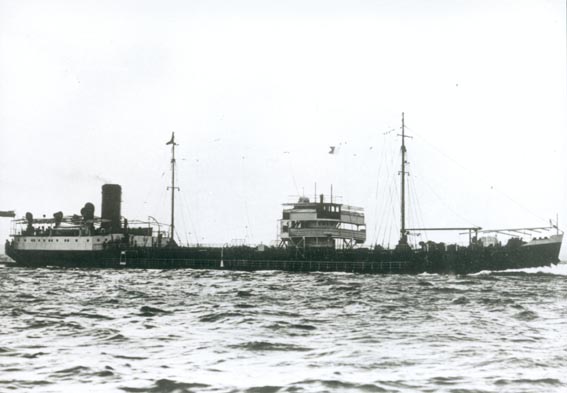 Dutch Shell-tanker "Rafaela".
( Photo thanks to Kees Helder )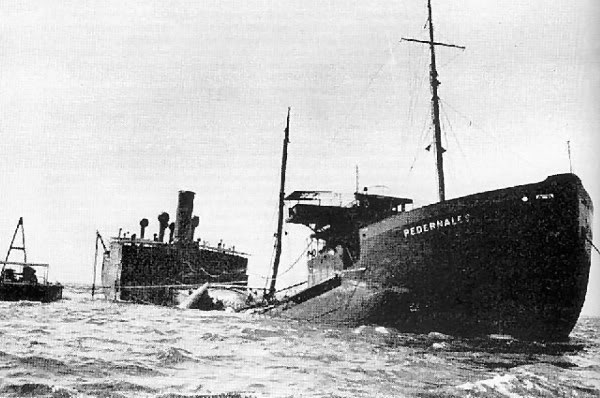 "Pedernales" a Maracaibo-laker was hit by a torpedo of the U-156 and broke in two, later repaired.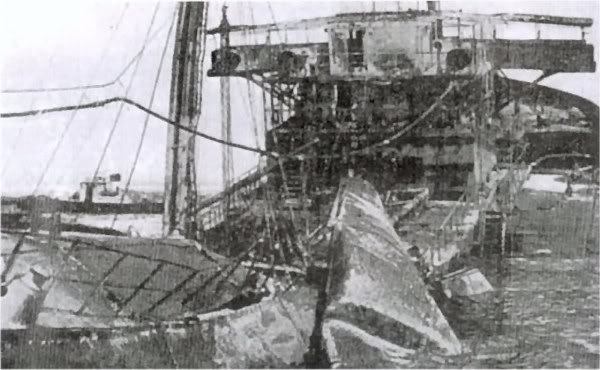 "Pedernales" a Maracaibo-laker was hit by a torpedo of the U-156 and broke in two, later repaired.
The "Pedernales", was cut in two. The bow section and stern sections were floated to Lago where
they were joined. A stubby "Pedernales", 124 feet shorter, sailed then to the States to be rebuild.
Still in service in 1954/55.

Stamps from Aruba 2003.
Aruba, three stamps '1940-1945'. Left we see the German submarine 'U-156'. 16. February, 1942 this sub
began to fire the oil refinery at Aruba. Then U-156 torpedoed three tanker, among them the depicted
British tanker 'Pedernales', right. Later on the US military cut the wreck of the 'Pedernales' into three
pieces and towed the bow and stern to America. The damaged midsection was left behind. You find
Additional information from UBOAT.NET :
Name: Pedernales
Type: Steam tanker
Tonnage: 4.317 tons
Completed: 1938 - Cantiere Riuniti dell´Adriatico, Monfalcone
Owner: Lago Shipping Co Ltd (Esso), London
Homeport: London
Date of attack: 16 Feb, 1942
Nationality: British
Fate: Damaged by U-156 (Werner Hartenstein)
Position: 12.25N, 69.55W - Grid EC 9287
- See location on a map -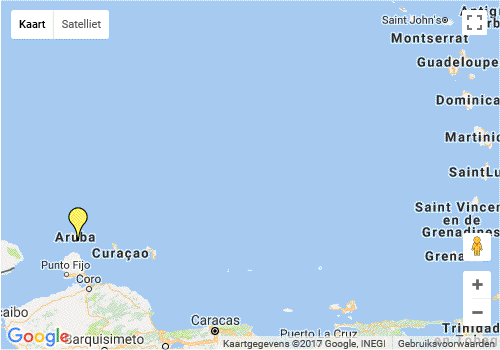 Complement: 26 (8 dead and 18 survivors).
Convoy:-
Route: Aruba - Curaçao
Cargo: Crude oil
History: -
Notes on loss:
On 16 Feb, 1942, U-156 entered the harbour of San Nicholas, Aruba and fired torpedoes on the tankers lying at anchor.
First, the Pedernales was hit at 08.01 hours, three minutes later the Oranjestad and at 09.43 hours the Arkansas
at the Eagle Dock.
The Pedernales burned fiercely all night, but did not sink. The next day tug boats pushed her ashore, where the bow and
stern were later removed and towed to the USA to be rebuild.