Smaller Bulkers < 175.000 DWT Names A - M
|
home




Andros Warrior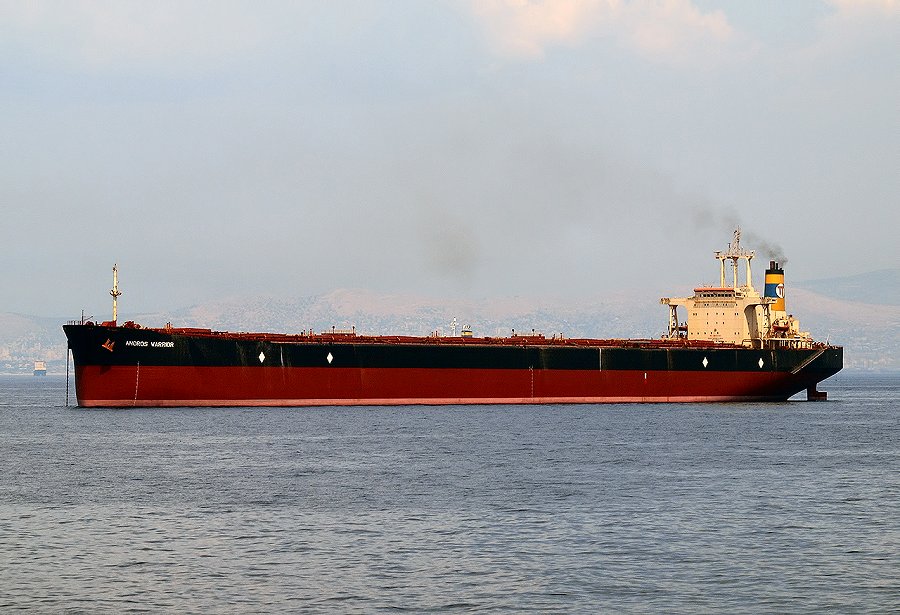 "Andros Warrior" at Piraeus Anchorage,Greece, August 31th, 2011.
( Photo Copyright Dennis Mortimer )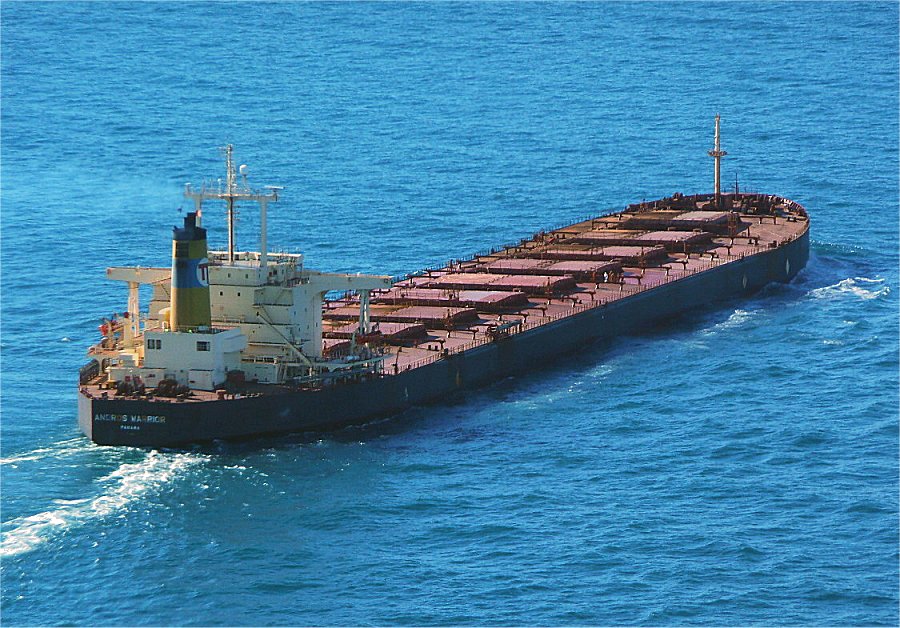 "Andros Warrior" departing Port Hedland, Australia, after loading iron ore, May 22nd, 2007.
( Photo Copyright Tropic Maritime Photos, Australia )
Ship info :
ANDROS WARRIOR - IMO n° 8512839
Flag (Panama)
Call Sign 3FLN6
Gross tonnage 88286 (during 1986)
DWT 171931
Type of ship Bulk Carrier (during 1986)
Year of build 1986
Status Broken Up (since 21/03/2012)
Last update of ship particulars 04/08/2020
The Miramar Ship Index for "MAGELLAN MARU"
| | | | |
| --- | --- | --- | --- |
| IDNo: | 8512839 | Year: | 1986 |
| Name: | MAGELLAN MARU | Keel: | |
| Type: | Bulk carrier | Launch Date: | 30.05.1986 |
| Flag: | JPN | Date of completion: | 09.1986 |

Tons:

88286

Link:

-

DWT:

171931

Yard No:

2912

Length overall:

290.0

Ship Design:

LPP:

280.0

Country of build:

JPN

Beam:

46.1

Builder:

Ishikawajima-Harima

Material of build:

Location of yard:

Kure

Number of screws/Mchy/Speed(kn):

1D-13.5

Subsequent History:
2000 ANDROS WARRIOR
Disposal Data:
Scrapped at Alang 13.03.2012, beached 21.03.2012 [ By Sagar Laxmi Ship Breaking ]
History:
| | | | | | | | |
| --- | --- | --- | --- | --- | --- | --- | --- |
| ON | LR/IMO | ID | Year | Name | Tons | Change | Registered Owner |
| | 8512839 | 8512839 | 1986 | MAGELLAN MARU | 88286 | | ???? |
| | 8512839 | 8512839 | 1986 | ANDROS WARRIOR | 88286 | 2000 | CapriI Shipping Corp. |