Auke Visser's International Super Tankers
|
home




Berge Helene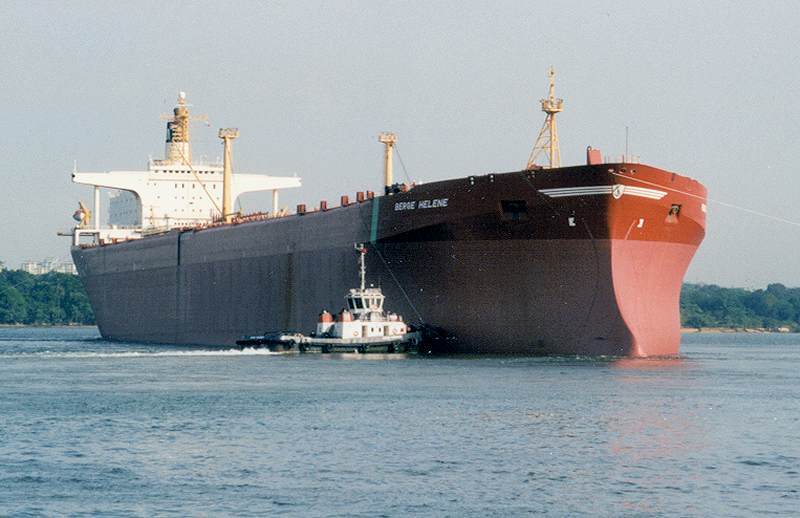 "Berge Helene"
The conversion of the 275,000 dwt tanker Berge Helene was completed 2003 at Jurong shipyard in Singapore.
Berge Helene is a generic FPSO with a production capacity of 60,000 barrels of liquids per day (bpd) and a
storage capacity of two million barrels of crude oil. The vessel is designed for extended at-sea service and to
support incremental, on-location expansion of up to 240,000 bpd.
( Photo thanks to Bergesen D.Y. )
The Miramar Ship Index for

ESSO PICARDIE

IDNo / IMO

7360083

Year

1976

Name

ESSO PICARDIE

Flag

FRA

Owner

Esso Standard SA Francaise

Type

Tanker

Tons

137578

DWT

278734

LOA

348,80

LPP

330,80

Beam

51,90

Dept

27,34

Draft

21,32

Machinery

1ST-16

kW

24204

ShipDesign

VLCC

Builder

Chantiiers de L' Atlantique

Yard

St Nazaire

Yard No

U25

Country built

FRA

Keel

06.05.1975

Launch

31.10.1975

Completed

24.01.1976

Subsequent History

1994 ESSO PICARDIE - Esso Standard SA Francaise

1995 PICARDIE - Esso Standard SA Francaise

1997 BERGE HELENE - Bergesen d.y.& Co.

2002 Converted to FPSO tanker, no longer self-propelled.

2003 BERGE HELENE - APL Norway A/S

End

----

Disposal Data

----