Auke Visser's International Super Tankers
|
home




Limburg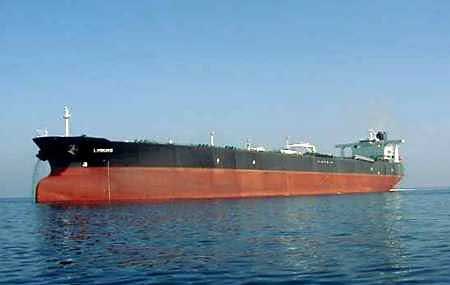 "Limburg".
( All photos are from different sources )
In early October 2002, A French VLCC (Very Large Crude Carrier) chartered by Malaysian state oil company
Petronas was attacked by terrorist suicide bombers off the coast of Yemen, seriously damaging the ship and
killing one crew member. The VLCC, known as the Limburg, had about 400,000 barrels of oil aboard, and was
on its way to load additional oil in Yemen when attacked. The attack on the Limburg prompted a warning by the
U.S. Navy's Maritime Liaison Office in Bahrain, stating that "Shipmasters should exercise extreme caution
when transiting...strategic chokepoints such as the Strait of Hormuz, or Bab el-Mandeb, or...[other] traditional
high-threat areas such as along the Horn of Africa." Following the attack, al-Qaeda issued a statement which
warned that the attack on the Limburg "was not an incidental strike at a passing tanker but..on the international
oil-carrying line in the full sense of the word."
In the aftermath of the Limburg attack, as well as threats by al-Qaeda against oil infrastructure in the Persian
Gulf region, Lloyd's List reported that several area states were heightening security measures around crude
facilities along their coastlines and elsewhere.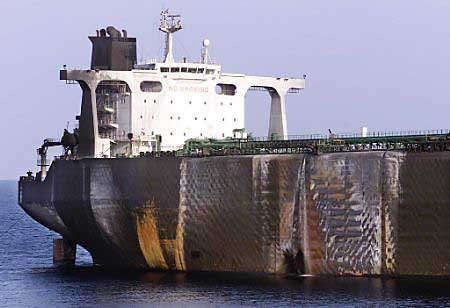 "Limburg" after the attack.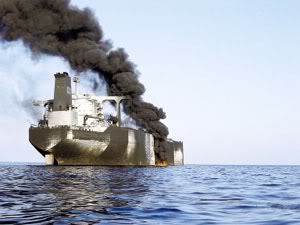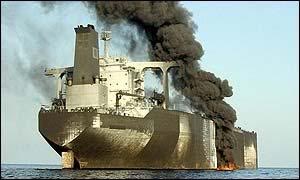 "Limburg".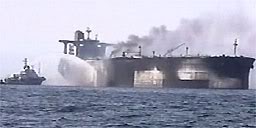 "Limburg".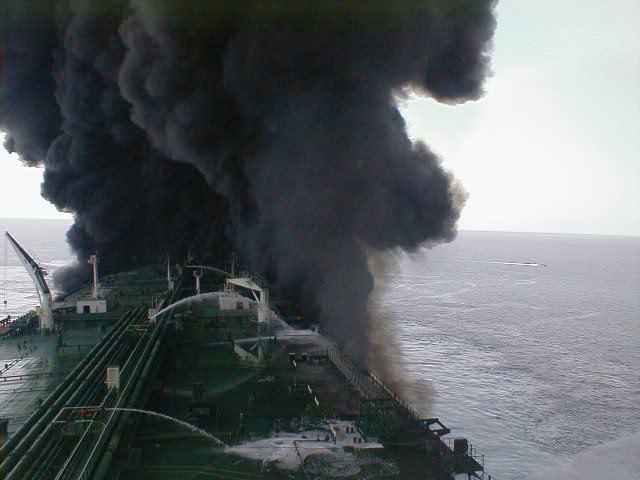 "Limburg" after repairings, is now called "Maritime Jewel".
| | |
| --- | --- |
| The Miramar Ship Index for | LIMBURG |
| IDNo / IMO | 9184392 |
| Year | 2000 |
| Name | LIMBURG |
| Flag | LUX |
| Owner | Moray Marine SA |
| Type | Tanker |
| Tons | 157833 |
| DWT | 299364 |
| LOA | 332,00 |
| LPP | 320,30 |
| Beam | 58,00 |
| Dept | 31,00 |
| Draft | 22,02 |
| Machinery | 1D-15.0 |
| kW | 25500 |
| ShipDesign | VLCC |
| Builder | Daewoo Shipbuilding & Heavy Mach., Ltd. |
| Yard | Okpo |
| Yard No | 5125 |
| Country built | KOR |
| Keel | 24.05.1999 |
| Launch | 28.08.1999 |
| Completed | 05.01.2000 |
| Subsequent History | 2003 MARITIME JEWEL - Somap Int., PTE Ltd. |
| End | 2018 |
| Disposal Data | Scrapped at Chittagong 08.04.2018, work began 15.05.2018. |