Auke Visser's International Super Tankers
|
home




Building the "Texaco Panama"

All photos thanks to NDSM-Werfmuseum
TT "Texaco Panama"
Tanker, yardnumber 833, 1972.
Client: Texaco Norway A/S, Oslo, Norway.
Dimensions: 329,62 x 48.73 x 25,60 meter.
2 x Verolme/General Electric steamturbines, type 31.650 AHK/23,221 kW, built bij Verolme, IJselmonde.
Launch Aft ship on 8-04-1972.
Launch Fore ship 10-06-1972 from ways 2/3, just like the Aft ship, launch Fore ship by Mrs Koedijk.
Christening by Mrs. D. Alan Sedgwick.
Delivery on 20-09-1972.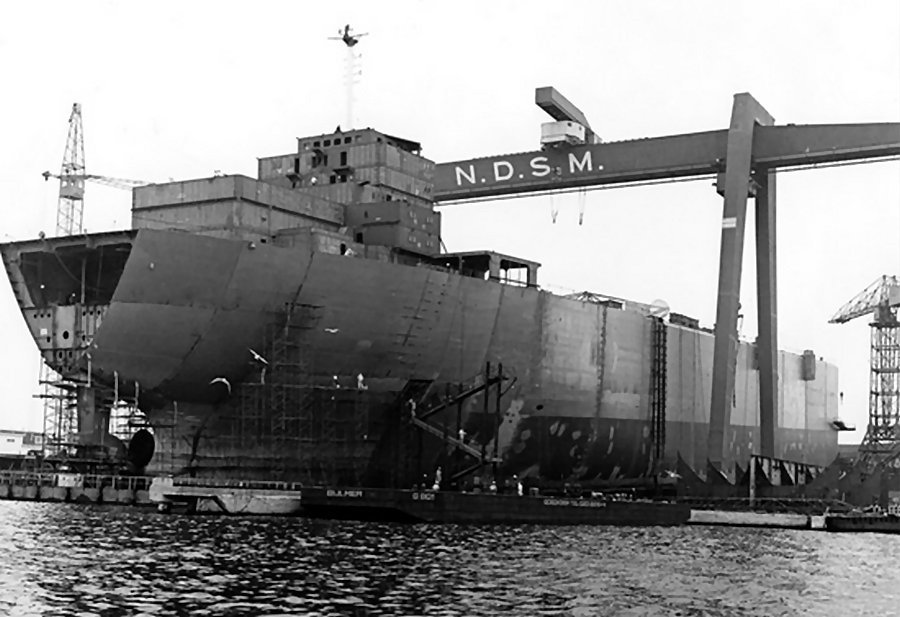 The "Poop" is still under construction in order to keep the pressure at the launching low.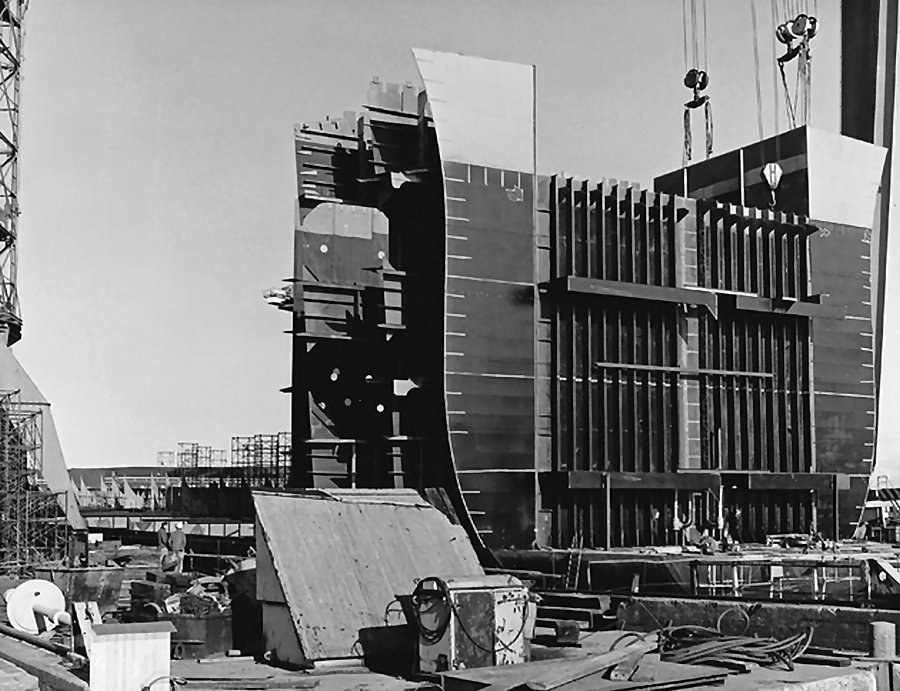 After the stern subsequently launched, followed the construction of the Fore ship.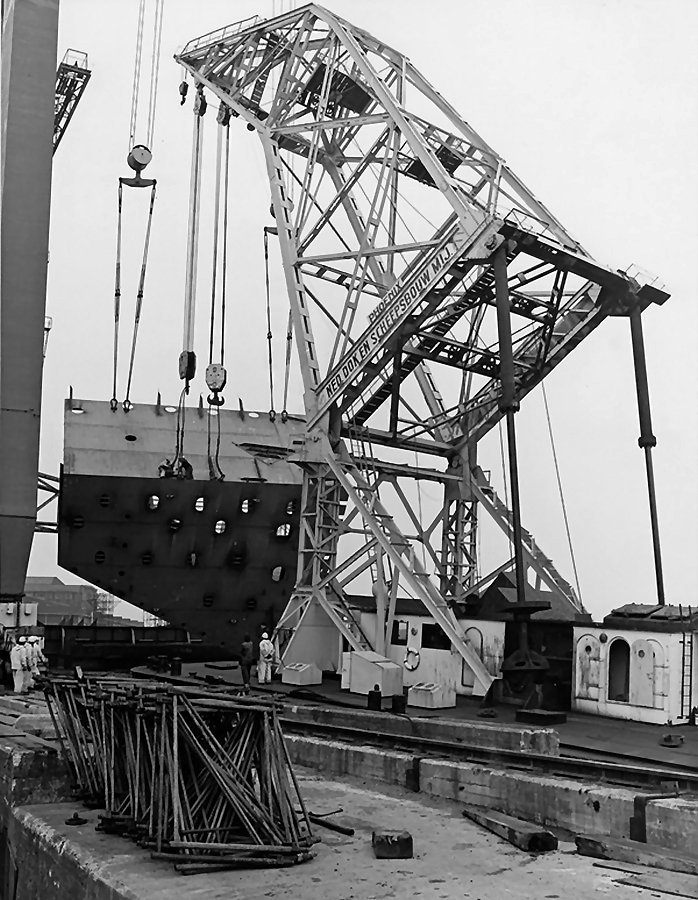 The lifting of a block section by means of the crane "Phoenix" and a portal crane.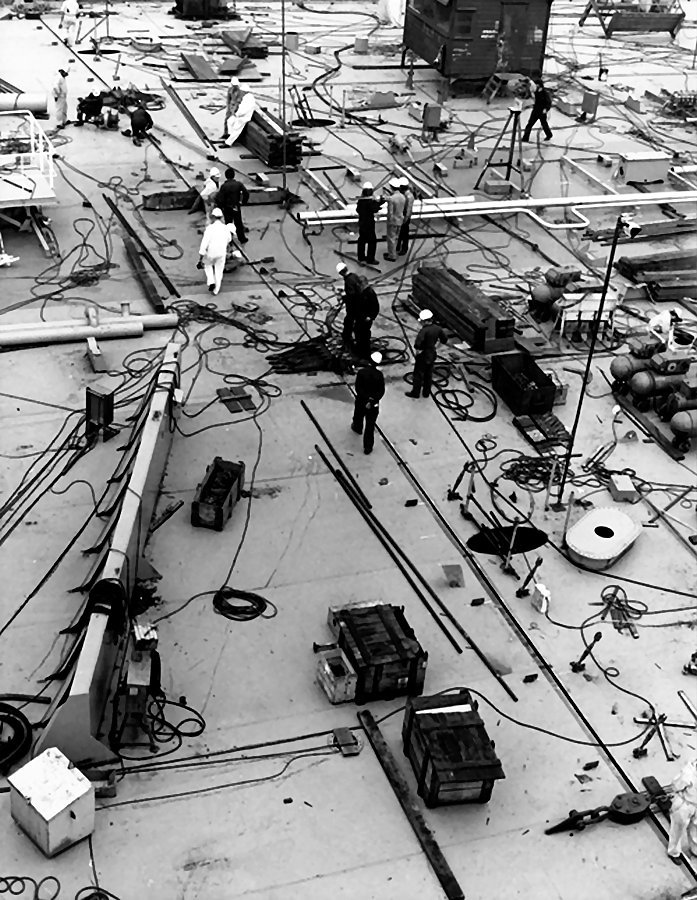 This image shot on June 15th 1972, left and right are the two halves of the ship.
The seam runs across the deck from bottom right to top left.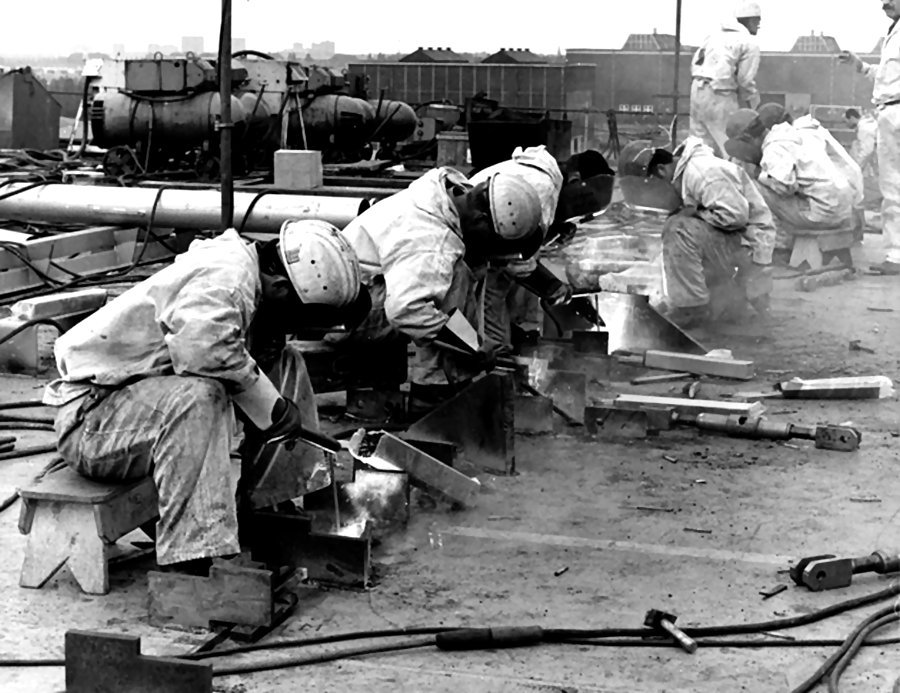 The welders side by side on the deck by the welding of the coupling seam.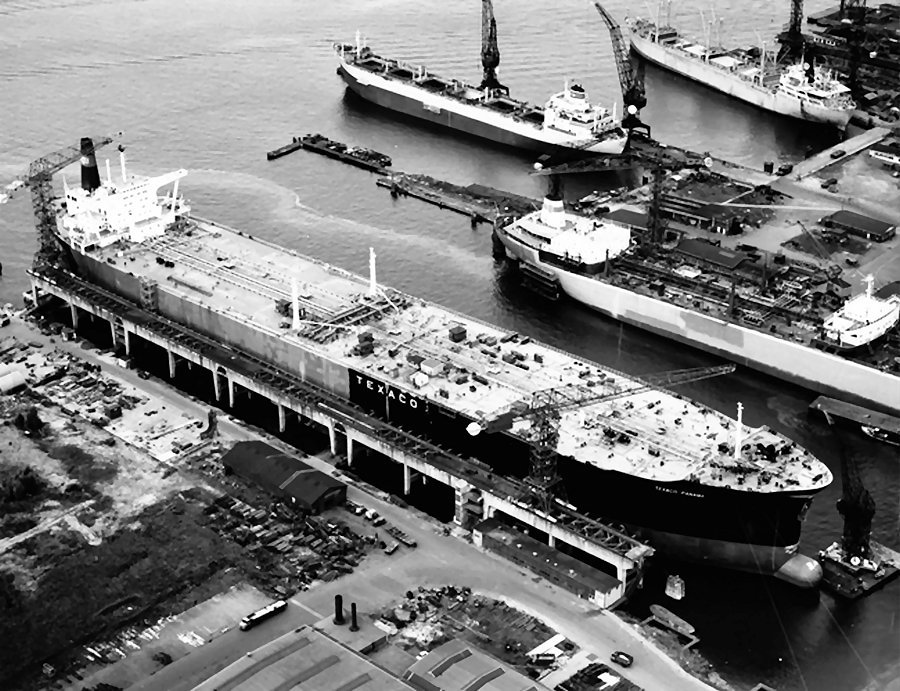 This photo, by Aerophoto Schiphol. Here lies the Texaco Panama on August 16th 1972 on the runway.
The difference between the now assembled parts of the painting is good to beseen.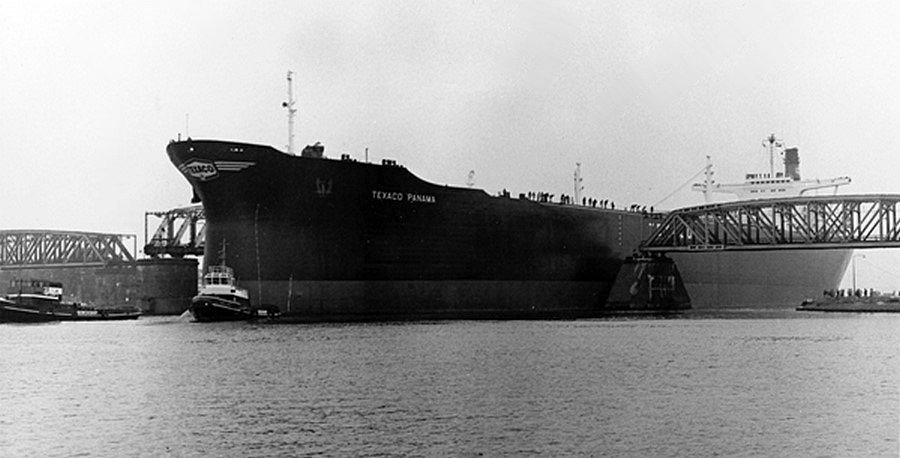 On her way for the sea trial, she passes the former Hembrug in the Nortsea canal to IJmuiden and the Nordsea.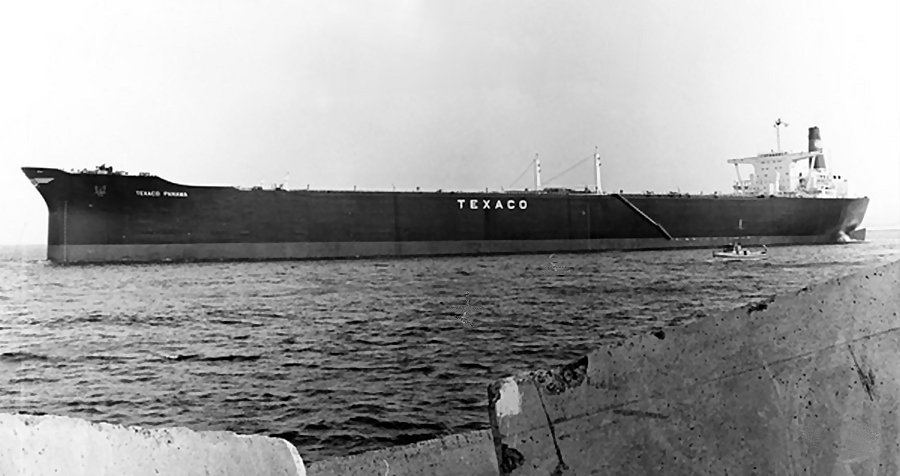 After the delivery to her ownersshe is seen here from the south pier at IJmuiden.

The "Texaco Panama", seen here in full service.