Special Pages Gas - Carriers
|
home




Innovative design Gas-Carrieri by Kvaerenr Masa-Yards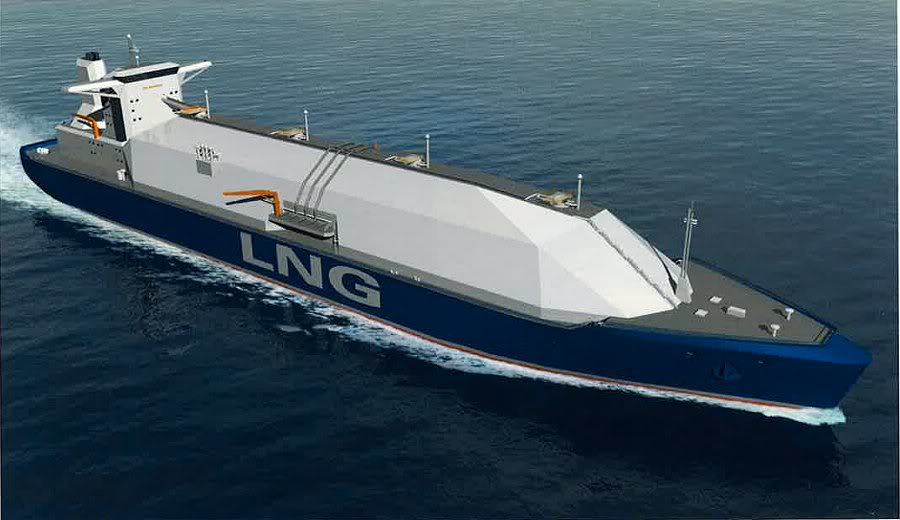 New Kvaerner Masa-Yards LNG Carrier Concept.
In 2002 further innovations were made and patented by Kvaerner Masa-Yards:
We integrated the tank cover structure into hull longitudinal strength.
Following this a spherical lank LNG Carrier was redesigned and remarkable improvements were achieved
Elimination of all negative consequences that result from typical large deck openings of spherical tanks
Excellent stiffness of hull
Improved hull form
10 % lower propulsion power with any type of machinery
Significantly reduced construction costs
Improved maintenance aspects
Lowest operational cost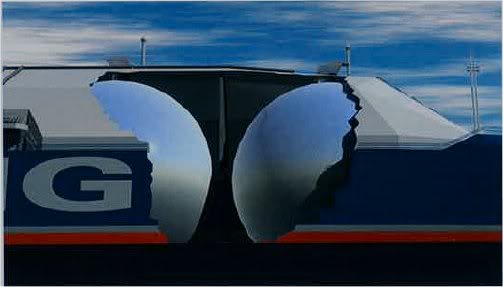 Even larger size LNG Carriers are now more feasible because of this new concept.
New concept allows for larger ships:
Lower freeboard and cargo manifold location
Omission of extremely thick steel plates
Always stiff and light construction regardless of size