The Book - Store

Below you will find some books ( they are not sold by me ! ), about Tankers :
Some books are out of print, but can sometimes be found in secondhand book stores.
ROTTERDAM EUROPOORT - A PICTORIAL REVIEW - Volume-1, by Geert K. Mast.
( Dutch or English Version )
Rotterdam - Europoort
With this Volume I of Rotterdam - Europoort, photographer and author Geert Mast gives an
excellent summary of this World Port, an industriousness that never stops. And that everything
related to it is dynamic and imposing.
ISBN: 978-90-8616-027-3 English
(Dutch edition: ISBN 978-90-8616-026-6)
Format: Perfect Bound, Full colour
Page's: 180
Size: 225 x 305 mm
Price: Euro 44,95
----------------------------------------------------------------------------------------------------------------------------------------------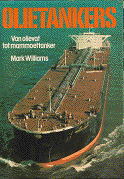 Olietankers, ( Only in Dutch )
Van olievat tot Mammoettanker
Publisher: De Boer Maritiem 1980
ISBN: 9022818411
255 Seiten, 44 Fotos.
----------------------------------------------------------------------------------------------------------------------------------------------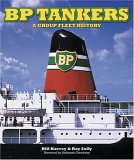 Author: William Harvey, Dr. R. J. Solly, Raymond Solly, Ambrose Greenway (Foreword By)
This massive new reference work is the first comprehensive, authoritative and detailed fleet history of one of the world's
major international oil transportation companies. It is lavishly illustrated with over 500 photographs and supported by an
army of documents relevant to specific tankers. The book begins with a brief group history and includes a chronology de-
scribing fleet developments from the early purchase of second-hand tonnage with the formation of the company. The first
BP-owned oil tanker was the British Emperor, acquired in 1916, and the story continues to the rise of the giant behemoths
of the 1990s and the new-builds at the start of this century. The book score is the fleet list which includes specifications
and histories of every ship owned by the British Tanker Company and BP Shipping, and all their associates. It includes
subsidiary craft such as tugs, barges and support ships, and more than 1,000 vessels are examined in detail. There are
photographs of every class of vessel along with plans showing stowage arrangements. This book is a marathon achieve-
ment and befits a company that has carried oil from every corner of the globe. It will prove to be an essential reference
work for maritime researchers, professionals in oil companies and all the supporting industries, and ship enthusiasts
around the world.
Format: Hardbound
Pages: 388
Length: 5.375w x 8.4375h
ISBN: 1861762518

Les supertankers français, de Jean-Yves Brouard, Jérôme Billard
Langue : Français
Éditeur : ETAI (5 octobre 2002)
Format : Relié - 192 pages
ISBN : 2726886132
Dimensions (in cm) : 24 x 2 x 32

La Marine marchande française de 1914 à nos jours, de Jérôme Billard
Langue : Français
Éditeur : ETAI (1 octobre 1999)
Format : Relié - 192 pages
ISBN : 2726884598
Dimensions (in cm) : 2 x 24 x 32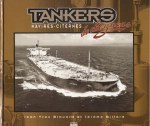 Tankers - les navires citernes de Chez nous, de Jean-Yves Brouard, Jérôme Billard
Langue : Français
Éditeur : ETAI (1 mai 1999)
Format : Reliure inconnue - 144 pages
ISBN : 290931362X
Dimensions (in cm) : 2 x 22 x 25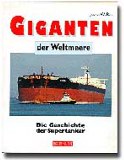 Giganten der Weltmeere,
Author: Joachim Wilhelm Pein
Hardcover Publisher: Koehlers Verlagsges. (September 1, 1996)
ISBN: 3782206703
Languages: German.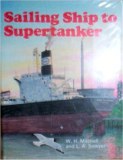 Sailing ship to Supertanker:
The hundred-year story of British Esso and its ships,
Author: W. H. Mitchell, L. A. Sawyer
The hundred-year story of British Esso and its ships.
Binding: Hard Cover
Publisher: Terence Dalton
Date Published: 1987
ISBN: 086138055X
Description: 7¾"-9¾" Tall. 254pp.
Special Attributes: with dustjacket
Languages: English.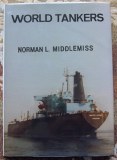 WORLD TANKERS:
Author: N L Middlemiss
Published: 1996
ISBN: 1871128 1 45
Format: Hardcover
Details the Oil Industry in general with an insight into many major oil companies
with approximately 25 b&w photographs.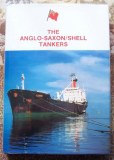 THE ANGLO SAXON / SHELL TANKERS:
Author: N L Middlemiss
Published: First edition 1990
ISBN: 1 871128 04 8
Format: Hardcover
Details tankers of the Anglo Saxon/Shell Company.
192 pages with 96 b&w photographs and fleet list.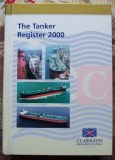 TANKER REGISTER:
Author: Clarkson Research Studies
Published: Yearly since 1960
Format: Hardback
Details tankers world wide with the latest editions having at least 850 pages
but unfortunately no photographs.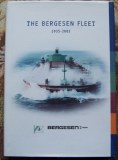 THE BERGESEN FLEET 1935-2003:
Author: A Company Publication
Published: 2003
ISBN: 82 993384 2 5
Format: Hardcover
Excellent publication detailing the history of this famous company.
296 pages with many colour and b&w photographs plus complete fleet list.
A must for any ship enthusiast.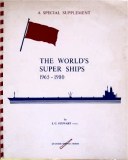 The World's Super Ships 1965-1980
Author: I.G. Stewart
Publisher: I.G.S. Marine Publishers, Perth, W.A.
Publication Date: 1980
Binding: Original Pictorial Wrappers.
Contains all the World's U/VLCC's between 1965-1980 with a tonnage of over 200,000 dwt / 100,000gwt.
It is one of a series of publications in the Quayside Shipping Series.
pp.109,8 (folded), 9¾" - 12" tall.
Supertankers : Anatomy and Operation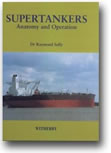 Published February2002. This is a work of considerable proportions.
Over 600 pages with quite literally hundreds of illustrations and diagrams.
Divided into five parts, every aspect of first and second generation tankers is analysed.
This publication will be of enormous interest to the shipping industry as well as training
establishments and universities.
ISBN 1 85609 181 3
Author: Solly, Dr Raymond.
Code 3764.
Price: £ 95.00
Trident Tankers book
a change of course
| | |
| --- | --- |
| ISBN: | 978 1 906008 43 7 |
| Published: | February 2009 |
| Authors: | Michael Langley |
| Dimensions: | 240 x 174 mm |
| Cover: | Glossy laminated hardback |
| Book Info: | 115 Pages + 120 photographs |
| PRICE: | £16.95 |
| Link | |

Athel Line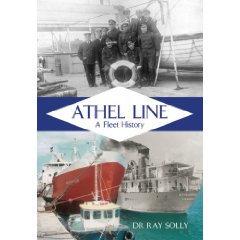 Paperback: 256 pages
Publisher: The History Press (30 Jan 2009)
Language English
ISBN-10: 0752448277
ISBN-13: 978-0752448275
Product Dimensions: 24.4 x 17 x 1.8 cm
Liquid Gold Ships: A History of the Tanker, 1859-1984 (Hardcover)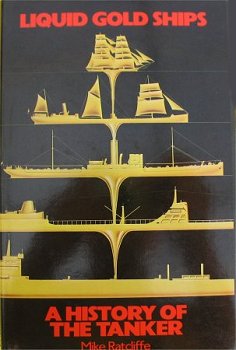 Hardcover: 190 pages
Publisher: Informa Pub (July 1985)
Language: English
ISBN-10: 0907432832
ISBN-13: 978-0907432838
The Mobil Book of Ships - A Century at Sea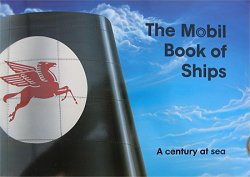 Published by Mobil Shipping Company
142 Seiten
Published 1991
Jochen Brennecke - Tanker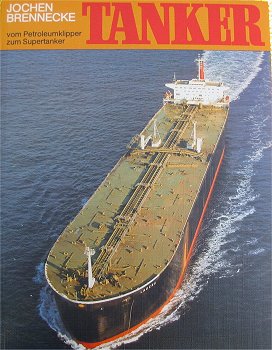 Vom Petoleumklipper zum Supertanker
Koehler Verlag, Gemany
2 Editions - 363/382 Seiten
Publication 1975/1980
A Century of Tankers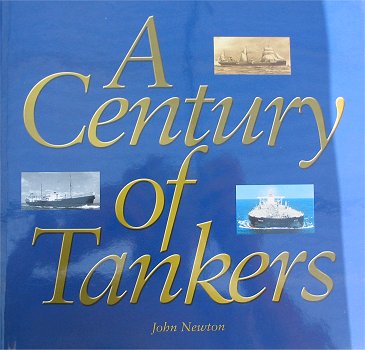 John Newton
Published by Intertanko 256 Seiten
Published 2002
The story of the sea-going tanker ships, from the humble beginnings in the days of sail to the im-
mense vessels of today. Described in this sumptuous book is the growth of the tanker industry
set against the background of the rapidly expanding oil industry and the political and economic
events which have shaped its progress over the years. Packed with information and data plus
photographs and cut-away drawings of a selection of different types of vessels, the complex
story is revealed.
102 colour and 71 b/w photos. 256 pages. Hardback.
Price per Unit (INTERTANKO): $70.00 USD
Fünfmal 100.000 Tonnen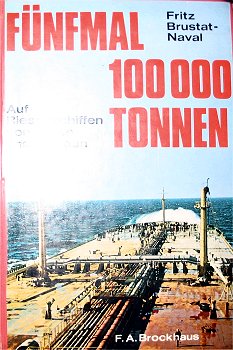 Fritz Brustal-Naval
Brockhaus : 307 Seiten
Published 1973
PRODUCT TANKERS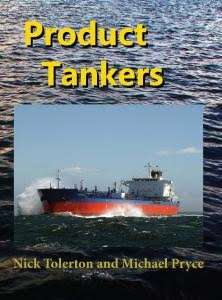 Author : Nick Tolerton and Michael Pryce
Price : £32.78 (includes 5% online discount)
Published in New Zealand this book takes in the history and development of product tankers from war-built vessels,
through the classic tankers of the 1940s, 1950s and 1960s as product tankers and crude carriers started to develop
as separate types. IHI standard tankers follow along with new designs of the 70s and 80s, modern product tankers
and chemical tankers. There are special chapters on the Shell and BP tanker fleets, New Zealandís coastal tankers,
tankers in the Viet Nam and Falklands wars, reminiscences of tankermen and ice navigation in the Baltic.
Over 350 illustrations (260 of them in colour) and index of more than 1,000 vessels.
The French Tanker Fleet.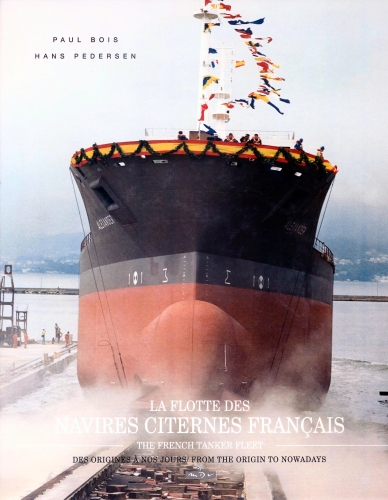 Another very good tanker book, published 1999, despite the colour front cover, contains numerous all b&w photos
(no colour), much historical information, A4 size, 400 pages.
By Paul Bois & Hans Pedersen.

Thirty Years a Mariner in the Far East, 1907-1937.

( Subtitled The Memoirs of Peter Mender, a Standard Oil Ship Captain on Chinaís Yangtze River. )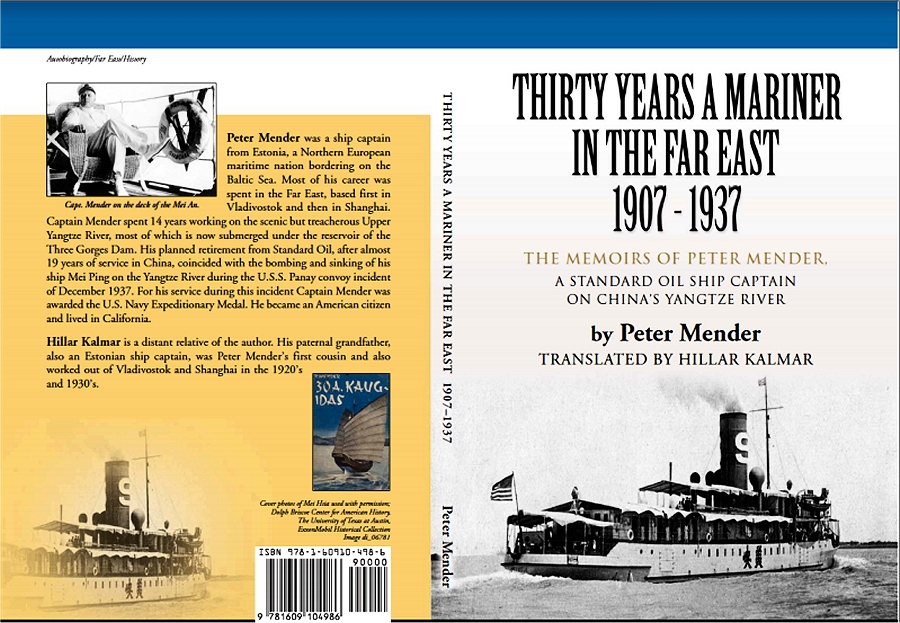 Kalmar Hillar wrote to me:
Hi Auke,
A relative of mine, Peter Mender, a Yangtze tanker captain for Standard Oil, was apparenly the longest serving captain on the Upper River.
Just before he retired, the Japanese attacked Nanking and both his tanker and the USS Panay were hit.
After retiring and returning home to Estonia, Peter wrote a book about his 30 years as a captain in the Far East.
Several years back I translated his book into English and you and those who visit your website may have an interest in reading it.
Itís called Thirty Years a Mariner in the Far East, 1907-1937, subtitled The Memoirs of Peter Mender, a Standard Oil Ship
Captain on Chinaís Yangtze River.
The book is available either in print or as an e-book at https://www.booklocker.com/5109.htm or other online retailers.
The ISBN is 9781609104986
After the Panay incident, Mender was awarded a US Navy Expeditionary Medal for his service in helping survivors.
The development of Crude Oil tankers ( NEW)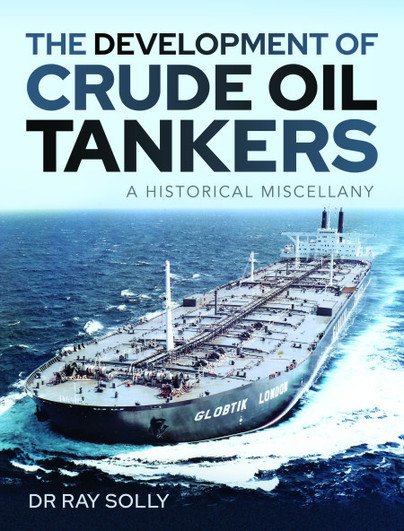 In this engaging book, Dr. Solly examines the history of crude oil tankers from early days when this vital commodity
was carried aboard ordinary sailing vessels, through the innovative designs that resulted in significant breakthroughs
leading to early single-hulled VLCCs, and the later stronger hence safer double-hulled vessel.
The professional reader will identify with much of the authorís thinking, especially his handling of the enormous advances
in shipboard techniques, and examination of excellent contributions made by the International Maritime Organisation (IMO)
from its conception in 1948, to its penetratingly effective work of today. Special attention is paid to their profound influence
on the industry through MARPOL and SOLAS innovations, including arguably the greatest contribution made to tanker safety
and environmental protection by Inert Gas Systems (IGS) and Crude Oil Washing (COW).
Non-seagoing readers in allied shipping professions, and that huge army of ship enthusiasts, will learn a great deal about
the ins-and-outs of an industry which, for the immediate future, underpins virtually every aspect of practical 21st Century living.
Ray Sollyís authoritative story is lavishly supported by 211 images (many of which have never previously been published), plus
accounts of two recent voyages aboard a Norwegian North sea shuttle tanker, and a product carrier. Both passenger trips not
only updated his professional knowledge but provided penetrating insight into current maritime practices. Each confirmed his
convincing observation that todayís crude oil carriers present the safest and most regulated form of transportation in the world.