LNG SYSTEM WITH PUMP
Use of a pump allows the tank to be kept at a lower pressure. The pump supplies the pressure required by the engines. With a dual fuel engine, this is 6 to 8 bar, while gas engines require a pressure of 2 to 3 bar. A lower tank pressure will benefit the tankfs holding time. The choice of pump is determined by the fuel consumption of the engines.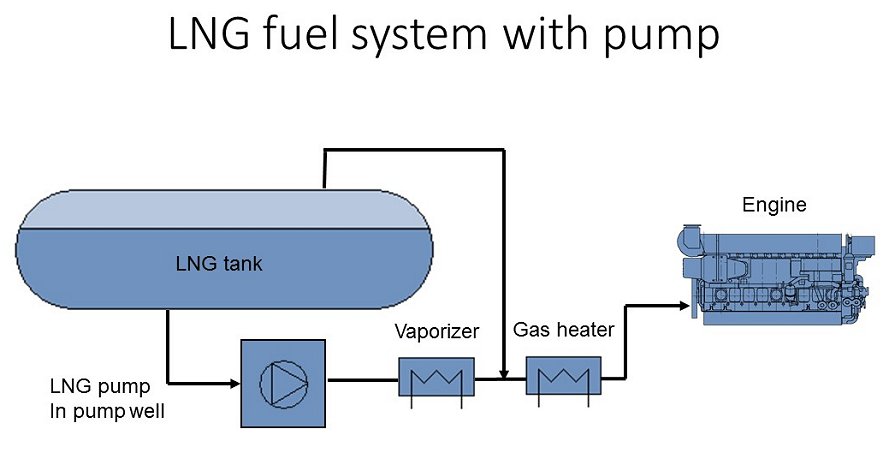 LNG SYSTEM WITH PRESSURE BUILD-UP
A brings the entire tank up to the pressure required by the engines. The pressure then forces the LNG through the vaporizer to the engine(s). This is the simplest and cheapest system. The disadvantage is that when no fuel is used, the tank pressure will slowly creep up until it must be blown off. As this is usually unacceptable, the engine will need to be started.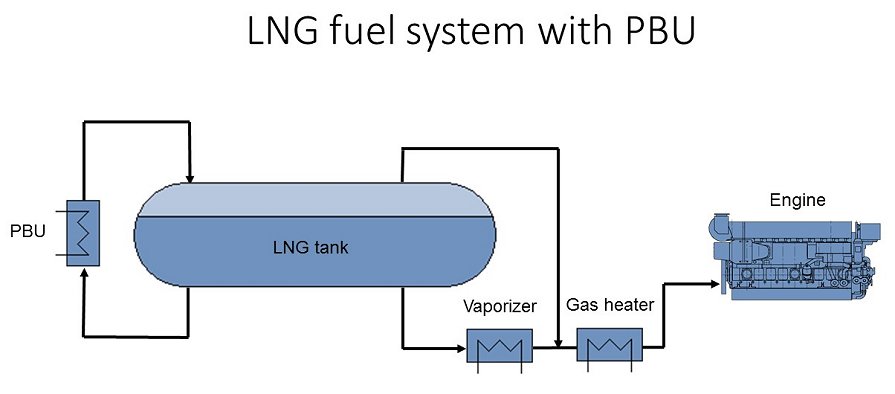 LNG SYSTEM WITH COMPRESSOR
Finally, there is the option to use a compressor to bring the gas to the engine. This is the most flexible solution, but compressors are also expensive and less efficient compared to a pump. As compression causes the gas to rise in temperature, inter and after coolers are used to ensure that the temperature does not get too high.