Auke Visser´s International Super Tankers
|
home




Mystery - Tankers

When I have a picture of a ship, where I don't know the name of it, or other information, then it will appear here.
If you have information of that ship, then please E-mail to me for that information.
(
aukevisser@gmail.com
)
PHOTO 1:
"PICO VI", unfortunatel we do have no further info about her. the photograph must be taken in the early 30-ties at the Klybeck Quay in Basel.
Any information greatly welcome. She was maybe a Rosslau built sister of the "PICO III" ? PICO III became later the Lloyd owned BLAUEN.
PHOTO 2: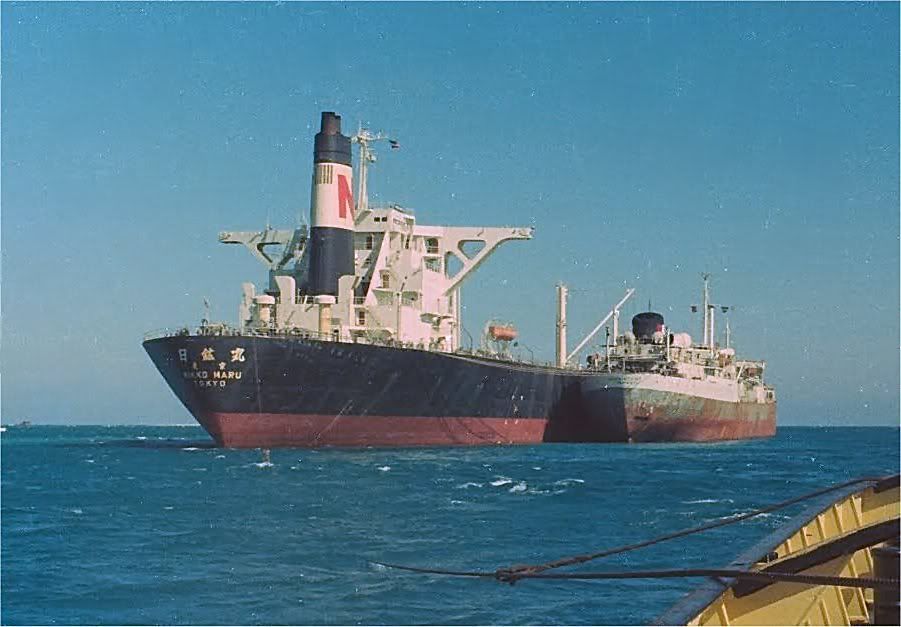 Someting like "??kko Maru".
Ian Thomas wrote to me : Photo 2 is of a tanker owned by the Nissho Shipping Co. Ltd. - Japan it looks like NIKKO MARU
but this one is very difficult to get right.
PHOTO 3:
Maybe "Xxxxx Eagle" ?
Hans Lott wrote to me : I think picture 3 is the tanker Stellar Eagle (Sylt).
Ian Thomas wrote to me : Photo 3 is the STELLAR EAGLE you have a photo on your site as the tanker SYLT,
she has now been converted into a Bulk Carrier.
PHOTO 4:
Found this one under the name "York", but can't find any info.
Ian Thomas wrote to me : Photo 4 but it looks like the photo maybe doctored in some way looking at her funnel logo,
but it is definitely an ex American tanker probably an ex Keystone Shipping Company vessel.
PHOTO 5: ( Still searching )
Here an unkown Sanko tanker, anyone ??
( Photo thanks to Gerald Smrsch )
Some suggestions came in :
A: Ryuko Maru, see photo below.
B: Gekko Maru Ex Golden Daffodill
C: Taisho Maru.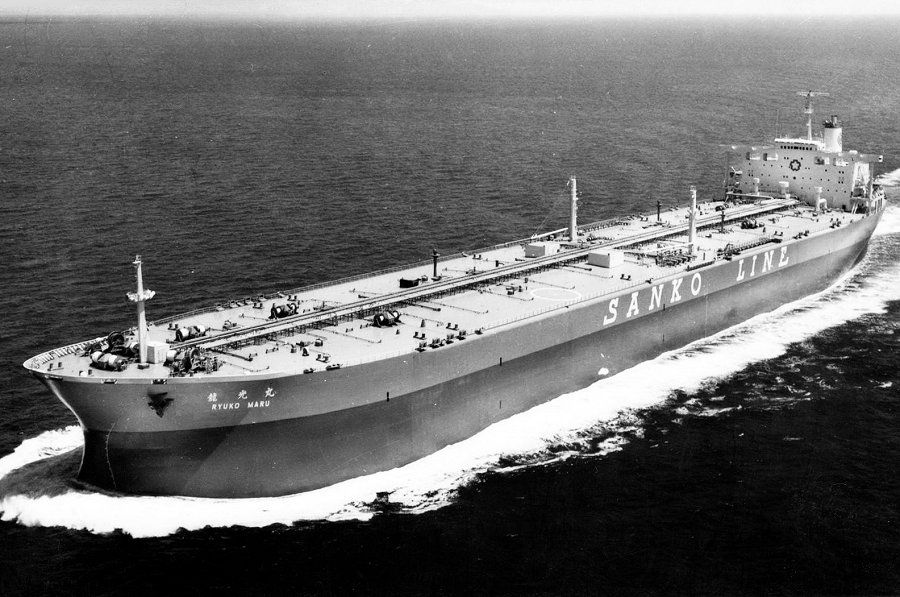 "Ryuko Maru".
( Airfoto Malacca )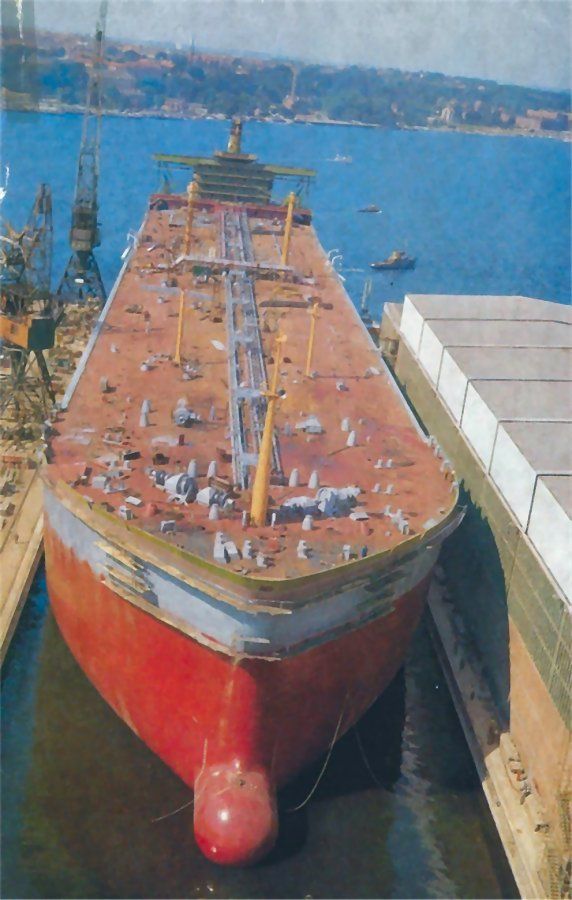 Here another tanker, photo probably taken while she was renamed.
( Photo thanks to Gerald Smrsch )
An unknown tanker damaged by a rocket attack, in Persian Gulf.
No further details known
View on Yard Eriksberg, which vessel ??