Auke Visser´s International Super Tankers
|
home




Mystery - Tankers or Bulkers

When I have a picture of a ship, where I don't know the name of it, or other information, then it will appear here.
If you have information of that ship, then please E-mail to me for that information.
(
aukevisser@gmail.com
)
All solved mysteries will be removed with the next update in January, 2015 !!
PHOTO 1:
"PICO VI", unfortunatel we do have no further info about her. the photograph must be taken in the early 30-ties at the Klybeck Quay in Basel.
Any information greatly welcome. She was maybe a Rosslau built sister of the "PICO III" ? PICO III became later the Lloyd owned BLAUEN.
PHOTO 2: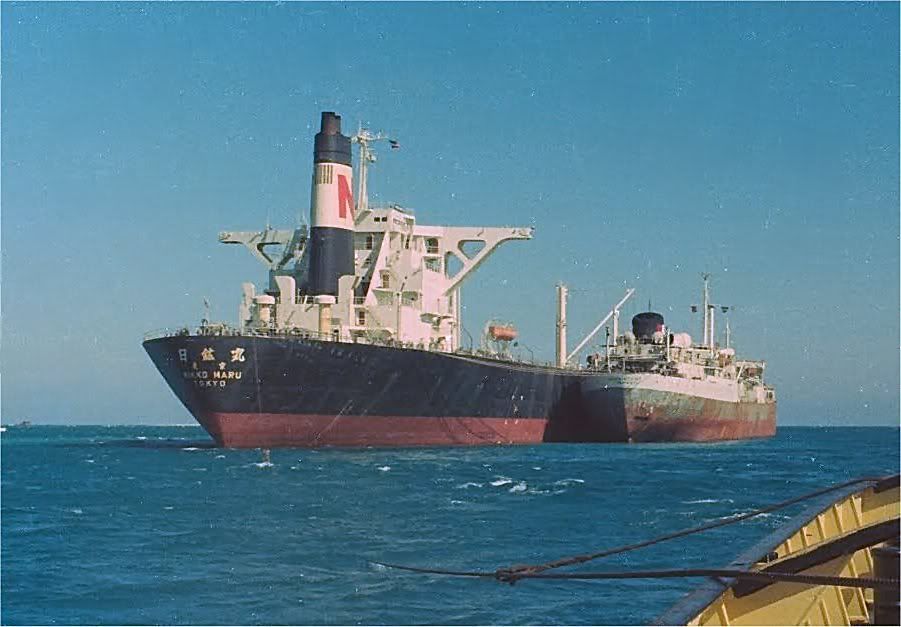 ( Solved )
Someting like "??kko Maru".
Ian Thomas wrote to me : Photo 2 is of a tanker owned by the Nissho Shipping Co. Ltd. - Japan it looks like NIKKO MARU
but this one is very difficult to get right.
Manami Hirasawa wrote to me : I saw something written on the bow of the vessel by Japanese Kanji characters and alphabetical,
I was able to read that ship's name and home port as 'Nikko-maru' and '/Tokyo'.
I know the company name is used to her owned as The Sanko Shipping Co.Ltd.
It is the "NIKKO MARU" built in 1969. ( AAV )
PHOTO 3: ( Solved )
Here an unkown Sanko tanker, anyone ??
( Photo thanks to Gerald Smrsch )
Some suggestions came in :
A: Ryuko Maru, see photo below.
B: Gekko Maru Ex Golden Daffodill
C: Taisho Maru.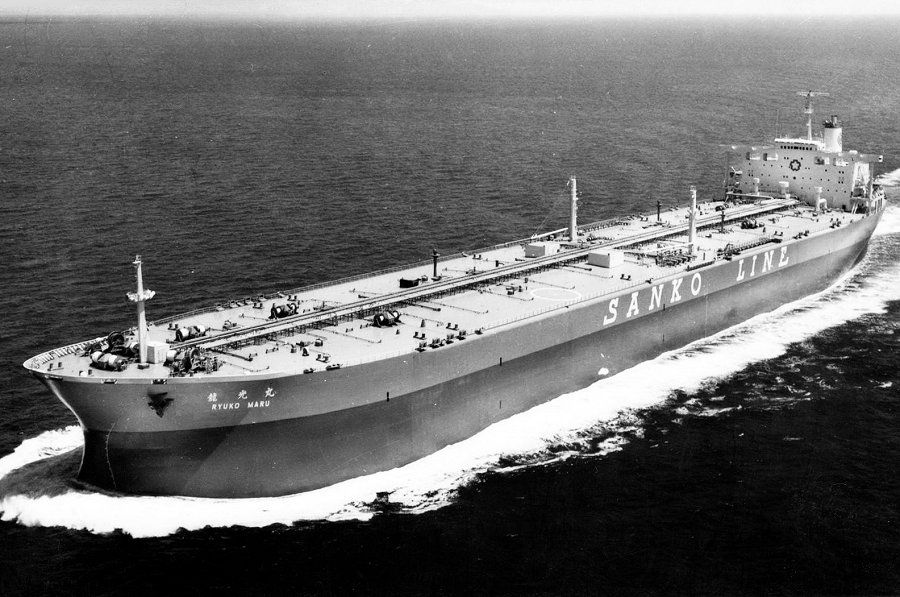 "Ryuko Maru".
( Airfoto Malacca )
Manami wrote to me :
It is the GEKKO MARU.
I think as you know that, in Japanese "NIKKO" is meaning of sunshine and "GEKKO" is meaning of moonlight. So, they are sisters.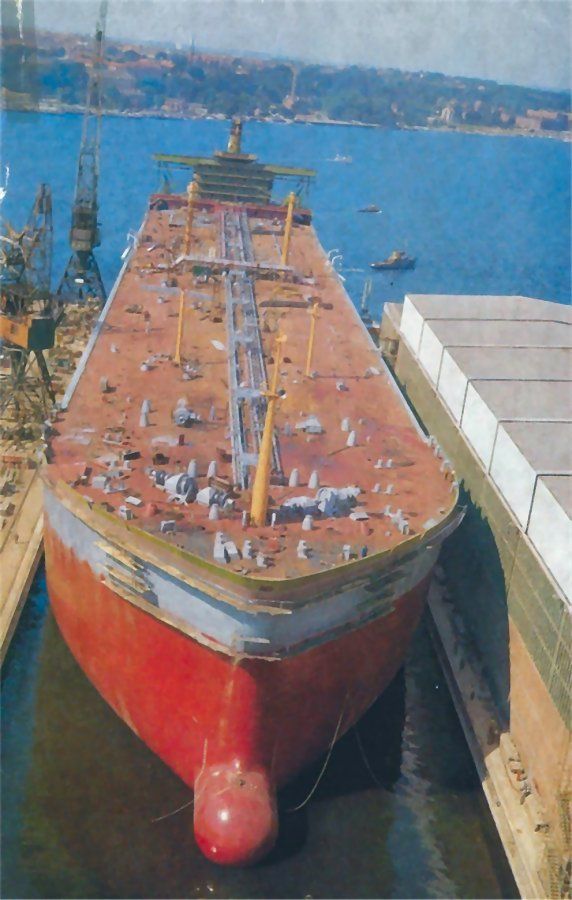 Here another tanker, photo probably taken while she was renamed.
( Photo thanks to Gerald Smrsch )
Mats Saether wrote to me : is one of the 208.000 dwt early VLCCs under construction at HDW in Kiel.
She is seen exiting the dock. I assume the photo is taken from the top of the gantry crane.
I believe it is perhaps "Texaco Europe", "Texaco North America" or a sister. The Shell tankers built there in the
same period did not have the two light towers on the deck between the front mast and the manifold.
Notice the TEXACO name on the hull !
( Photo thanks to Mats Saether )