Auke Visser's International Super Tankers
|
home
Golden Fountain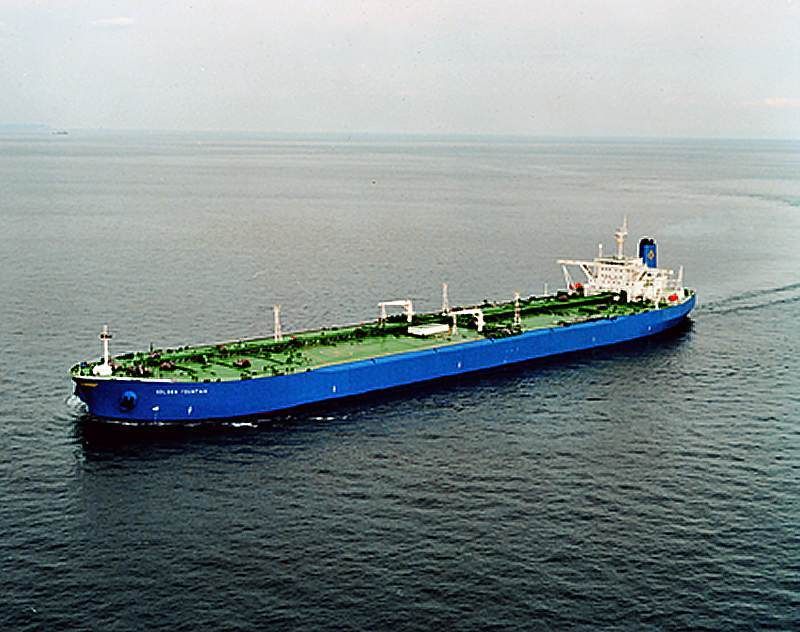 ( Photo By Frontline )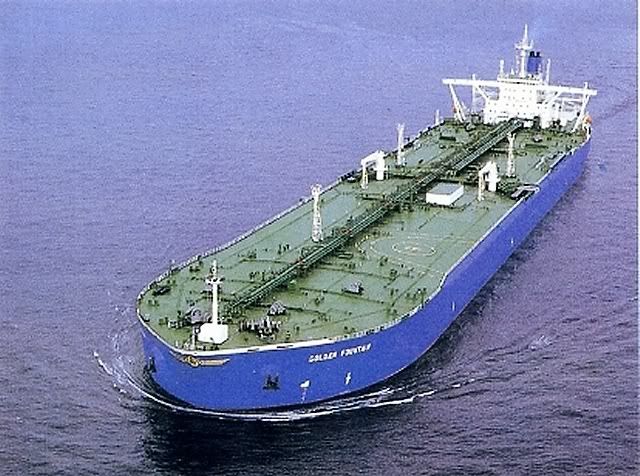 ( Photo collection Didier Pinçon )
"Golden Fountain" at St Lucia - 23rd June 1996. ( Photo by John Spooner )
"Golden Fountain" at South Korea, 08-11-1996. ( Photo by John Spooner )
"Golden Fountain" at Manila Bay. ( Photo by John Spooner )
Name: Golden Fountain
IMO No: 9082300
Built: 01/1995
Type: Tanker
Status: In Service
SubType: Crude
Flag: Panama
DWT: 301,665
Draft: 22.213
Builder: Hitachi Zosen, Ariake Yard, Japan (5778)
GT: 156,303
LOA: 328.05/315.00
Owner: Golden Ocean Management
NT: 95,397
Beam: 57.00
Speed/Cons: 14.90/-
Class: LR
Depth: 30.80
Engine Type: Burmeister & Wain
Cubic: 331,132
CARGO HANDLING: 3 Cargo Separations, 6 Centre Tanks with a capacity of 180,171 cu.m.,
6 Wing Tanks with a capacity of 144,339 cu.m., 3 Cargo Manifolds, Stern Discharge, Cargo
connections have diameters of 26 inches, Manifold height above deck of 1.80 m., Distance
from bow to centre manifold is 164.65 m., 3 Centrifugal Pump(s), Maximum operating capacity
of cargo pumps is 22,100 t/hr, Steel cargo lines, Crude Oil Washing, Fixed Cleaning.
John Spooner wrote : A few of my photos of Golden Stream [17-12-95 to 16-4-96] &
Golden Fountain [23-6-96 to 8-11-96] - dates are when I was onboard.
Thome Shipmanagement Singapore were operating these 2 when I worked for them in 1995-6.
Golden Stream was on time charter to K-Line & always did Arabian Gulf to Japan.
Golden Fountain was on time charter to a European company & did much more interesting runs -
Arabian Gulf to Caribbean - Nigeria to India - Arabian Gulf to Philippines - AG to S. Korea.
These were near new motor ships with European [Norwegian] Ch.Eng. & Master
+ Philippino Officers & crew.