Auke Visser's Famous T - Tankers Pages
|
home




Pendleton

T2-SE-A1
Built February1944 by The Kaiser Company, Swan Island Yard, Portland, Oregon,
as "Pendleton" # 841, for U.M.S.C.
1948 - National Bulk Carriers, Inc., Wilmington, Del. [ Daniel K. Ludwig, New York ]
Broke in two, 18 Feb 1952, south of Cape Cod, in a gale, voyage New Orleans - Boston, oil, afterpart drove aground
near Chatham Bar, forepart stranded on Pollock Rip Shoal, subsequently towed into New Bedford, sold 1953 to North
American Smelting Co. for scrapping at Bordentown, N.J., stranded 4 June 1953 in the Delaware River near the yard,
scrapped in situ.
( See photos below )
The Miramar Ship Index for "PENDLETON"
| | | | |
| --- | --- | --- | --- |
| IDNo: | 2245142 | Year: | 1944 |
| Name: | PENDLETON | Keel: | |
| Type: | Tanker | Launch Date: | 21.01.1944 |
| Flag: | USA | Date of completion: | 02.1944 |

Tons:

10448

Link:

-

DWT:

16613

Yard No:

49

Length overall:

159.6

Ship Design:

T2-SE-A1

LPP:

153.3

Country of build:

USA

Beam:

20.7

Builder:

Kaiser

Material of build:

Location of yard:

Swan Island

Number of screws/Mchy/Speed(kn):

1TE-15

Subsequent History:
-
Disposal Data:
Broke in two South of Cape Cod 18.02.1952.
History:
| | | | | | | | |
| --- | --- | --- | --- | --- | --- | --- | --- |
| ON | LR/IMO | ID | Year | Name | Tons | Change | Main Owner |
| 245142 | | 2245142 | 1944 | PENDLETON | 10448 | - | U.S. Govt |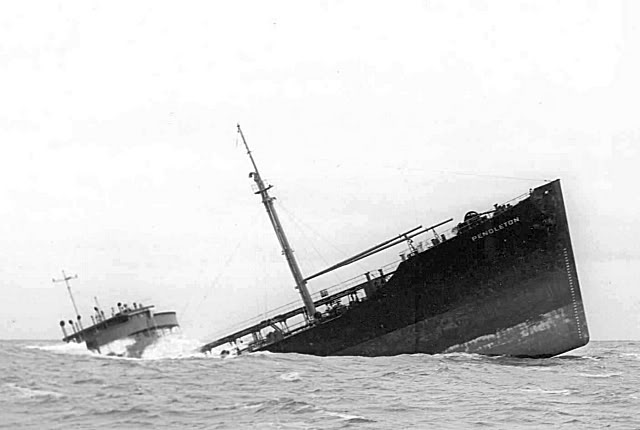 T2 tanker Pendleton a Sinking Ship.
Coast Guard photo of bow section of tanker PENDLETON grounded near Pollock Rib Liteship [sic] six miles off
Chatham, Mass on the morning of Feb. 19, 1952."
( Photo by Richard Kelsey )
Pendleton a Sinking Ship.
T2 tanker Pendleton, half Ship.
Jacobs ladder dangling over her side, the stern of the SS PENDLETON sits forlornly on a sand bar off the coast of Cape Cod.
Coast Guardsmen from the Chatham Lifeboat Station overcame mountainous seas to rescue the survivors from this section
of the vessel. The survivors climbed down the Jacobs ladder and then dropped into the rescue boat.
( Photo by Richard Kelsey )
T2 tanker Pendleton, half Ship.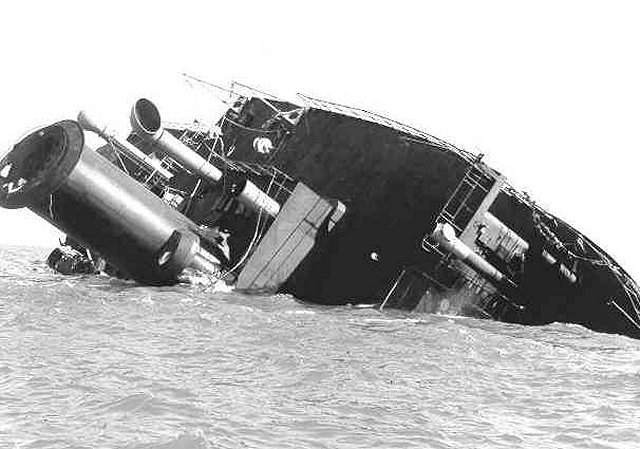 Broken tanker PENDLETON aground off Chatham bar, Mass., after breaking in half during a severe
northeaster on the night of Feb 18, 1952."
( First Coast Guard Photo; 30 Feb 1952; photographer unknown. )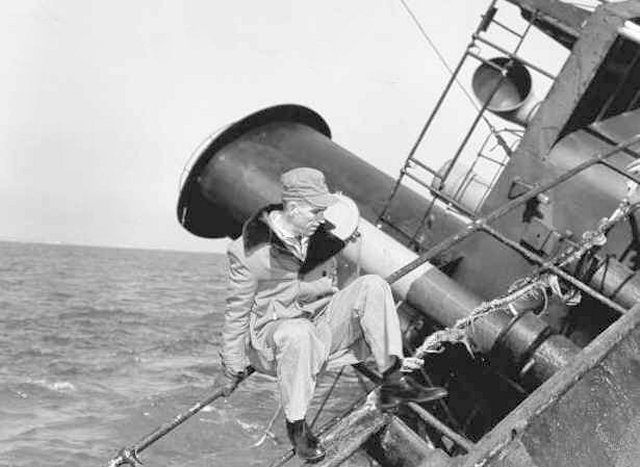 LCDR Ellis D. Perry visited the PENDLETON soon after the wreck to determine the cause of the fractures that made the ship break up.
While his investigation was going on the crew of the CG36500 had to do 'at-sea' repairs on the clutch of the boat and LCDR Perry had to
sit, perched on the stern of the PENDLETON, until the repairs had been completed."
( Official USCG Photo; photographer unknown. )
"Pendleton", shown here agound on Cape Cod, after breakng in two Feb.18, 1952.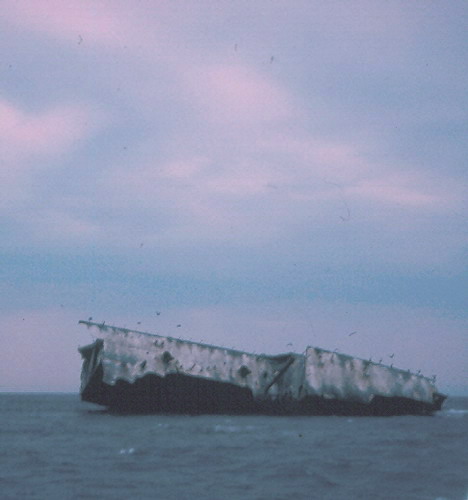 REMAINS OF THE SS PENDLETON - 1978/1979
Although the ship broke up in 1952 it was not until 1978 or 1979 that the Army Corps Of Engineers blew up the remains to enable
26 ft of water over the wreckage.
( Photo by Bill Collette )
"Pendleton", shown here agound on Cape Cod, after breakng in two Feb.18, 1952.
March 6th, 1953, Philadelphia.
The bow half of the oil tanker "Pendleton", being towed to the Doan Salvage Co., is shown aground on a Delaware River sandbar,
below Bordentown, N.J. The vessel cracked in two in a North Atlantic storm, in which nine crewmen died, on February 19th, 1952.
The other half sank.
( U.P. Telphoto )
Book : The Pendleton Disaster off Cape Cod: The Greatest Small
Author:
by John Galluzzo, Theresa M. Barbo, W. Russell Webster
ISBN-10: 1596292482
ISBN-13: 9781596292482
Publication Year: 2007
On February 18, 1952, four Coast Guardsmen set out from Station Chatham in a thirty-six-foot motor lifeboat
to locate the mortally wounded T2 tanker Pendleton and rescue its crew during a Nor'easter. All four men
knew the odds of finding the Pendleton and surviving the storm were slim. Whether by a miracle, luck, fate
or able seamanship, amid sixty-foot seas with only a small engine and a single spotlight, the crew of the
36500-Bernie Webber, Ervin Maske, Andy Fitzgerald and Richard Livesey-found the hulk of the Pendleton
and rescued thirty seamen, bringing the survivors safely to shore.