Auke Visser's Famous T - Tankers Pages
|
home




Trial run Nordahl Grieg

Taken from "Fore & Aft" magazine of the Alabama Dry Dock & Shipbuilding Co., Mobile.
Volume 12, No.38, September 8, 1944.
Trial Run...
The hull and engines of every eighth Addsco tanker are subjected to extra grueling tests and here is a brief pictorial
record of a recent 24-hour trial run that proved the S.S. "Nordahl Grieg" a worthy addition to the Victory Fleet.
When a ship returns from such a run with a clean bill from Maritime Commission Inspectors and trial board
members, its a tribute to the skill of the workers who built the tanker on Pinto Island.
( Sadly, the photos are taken from a Black & White copy )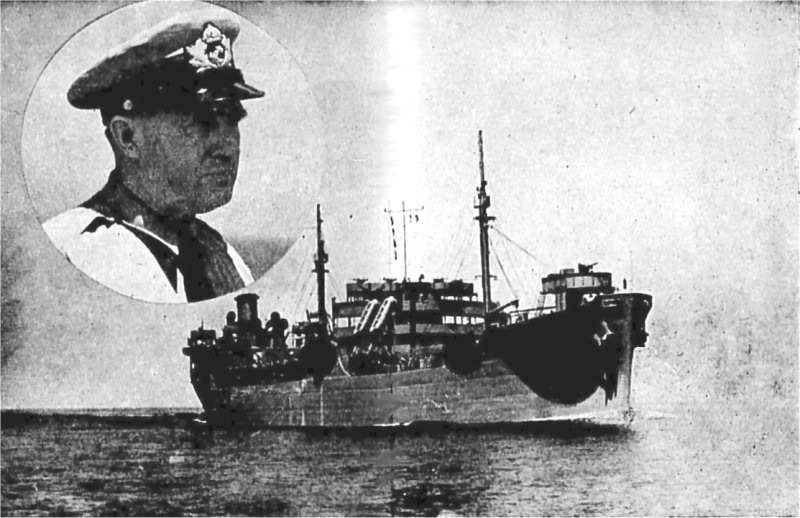 Triumphantly moving up Mobile Bay after undergoing the rigorous tests of her trial run, the "Nordahl Grieg"
returns to Pinto Island.
(Inset) Keen observer of aII tests was Captain Olaf Bjonness, a veteran seafarer who made his first voyage
at the age of 12 as a seaman aboard an Antarctic-bound whaler. He is now master of the "Nordahl Grieg".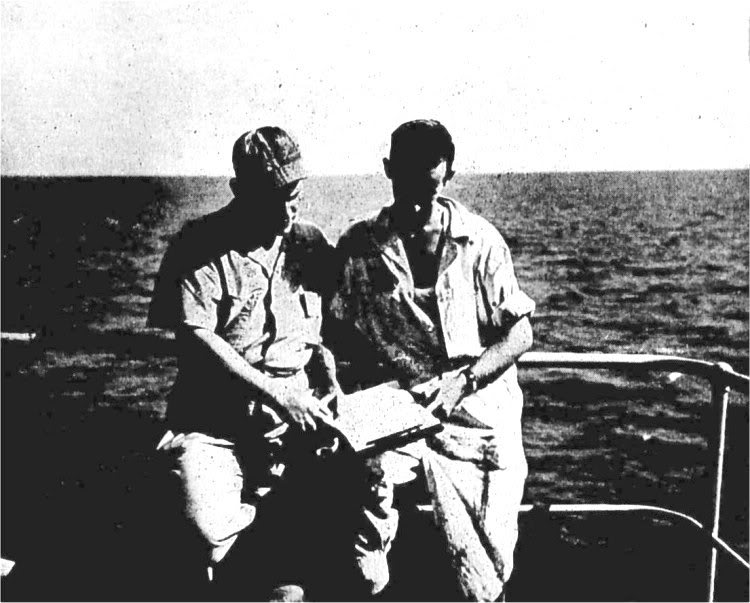 Trial and Delivery Superintendent W.T. Leonard and J.D. Mason, outfitting hull superintendent, check the ship's
deficiency list and plan the work schedule which must be completed before the tanker is turned over to the
operator.
If you don't like the heat, you wouldn't like this job. Trial Engineer John Kilborn, center, and Gordon Kerr, right,
are taking readings of boiler gauges in the engine room. Robert Turveson is reading a thermometer gauge.
Temperature of the engine room ranges from 120 to 150 degrees Fahrenheit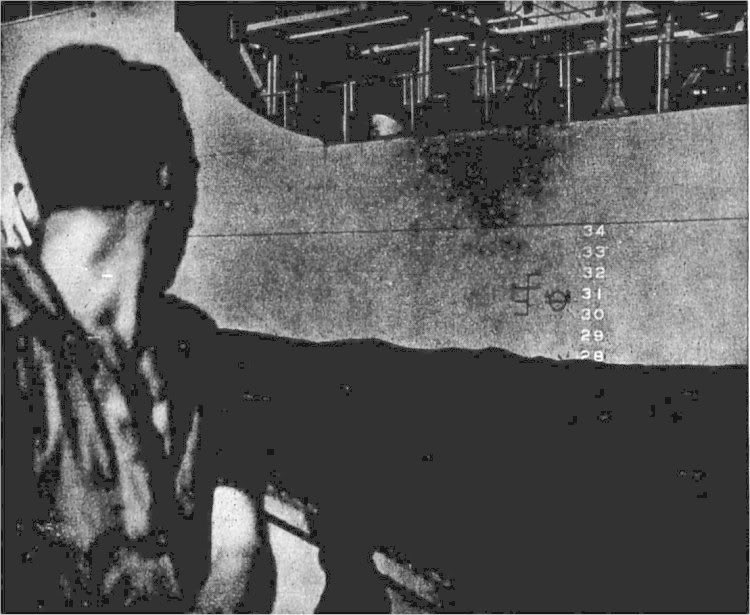 Observing waterlinc markings during the "hog and sag" test to determine if the ship's hull is standing up under
the terrific strain of unbalanced water ballast.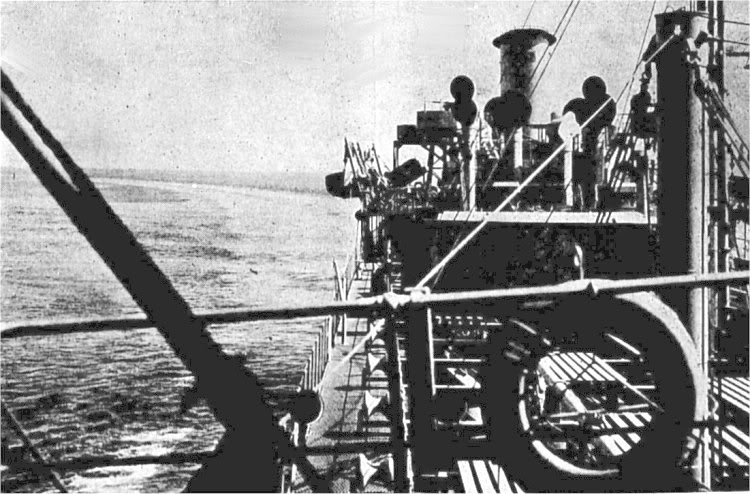 A curving wake indicates that the steering motors are being tested during the overload run. A complete circling
of the ship is made on each steerine motor durine this decisive trial.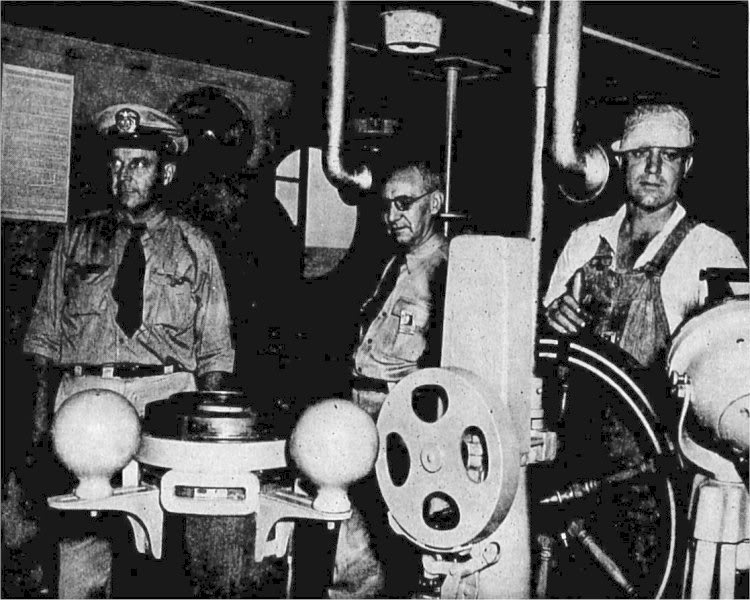 In the wheelhouse of the Nordahl Grieg are Trial Master Harold Christiansen and Trial Mate H. Regoortalong
with the helmsman, Joe Laggas.