Auke Visser's Famous T - Tankers Pages
|
home




Camas Meadows

T2-SE-A1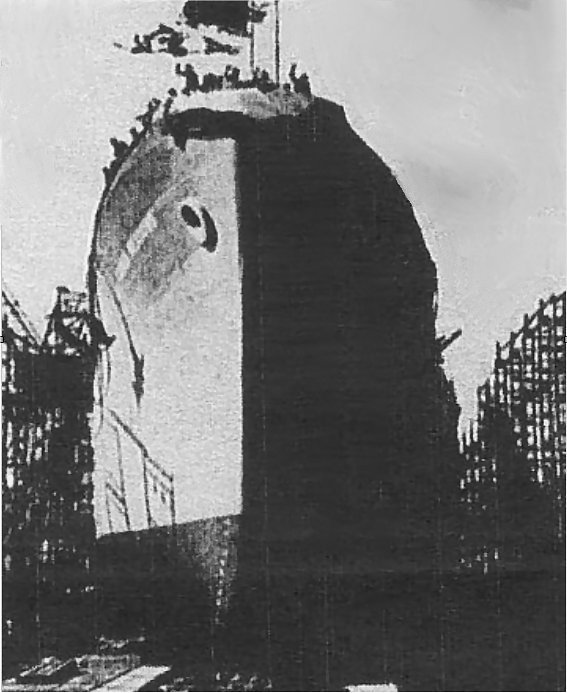 "Camas Meadows", launch.
( Photo Alabama DD & SB Co. )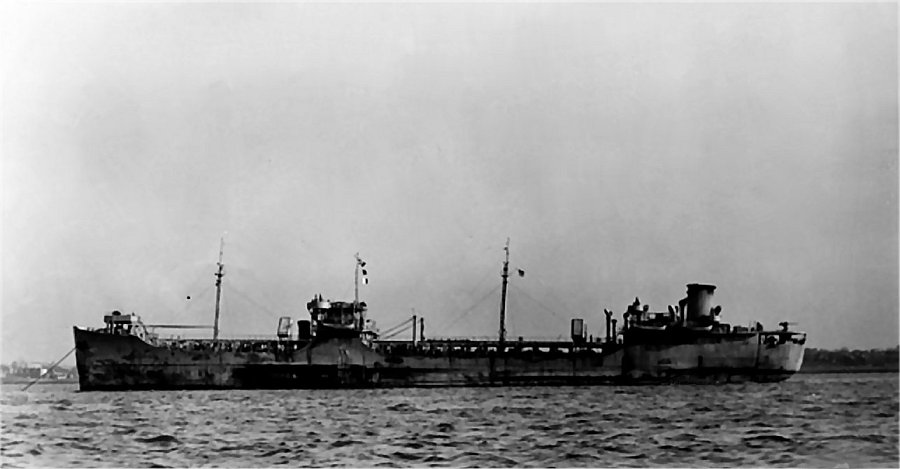 "Camas Meadows". Portside at anchor. August 1th, 1944.
( Photo US Coast Guard )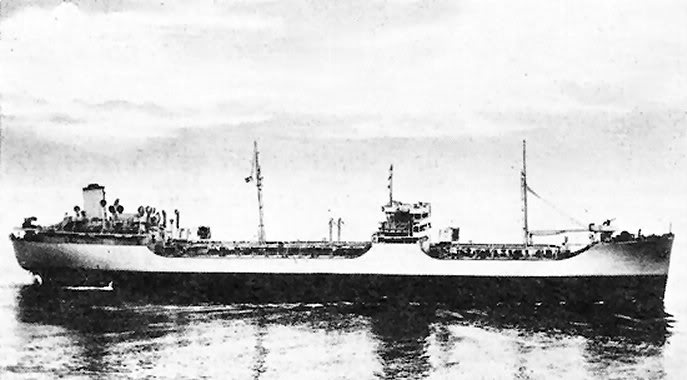 "Camas Meadows".
( A not officially indentified photo )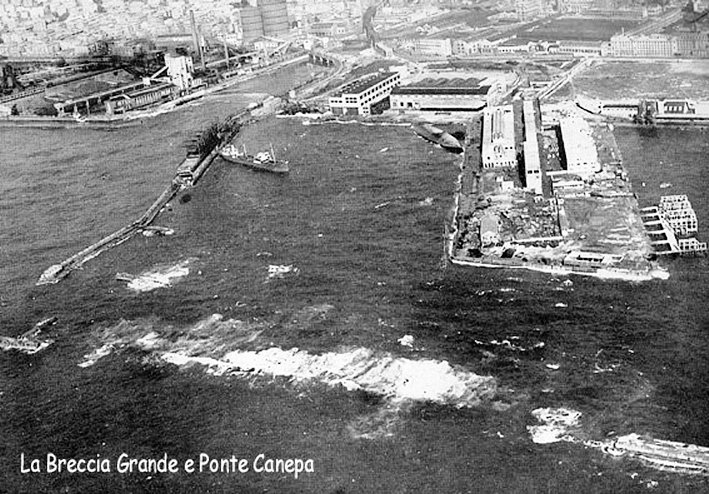 Newspaper photo off the harbor of Genoa, Italy, after the storm, with the "Camas Meadows",
capsized in the top right in the center of the photo.
CAMAS MEADOWS, T2-SE-A1
History :
Built by Alabama Dry Dock & Shipbuilding Co., Mobile, Alabama.
Yardnumber 248. UMSC No. 532. Off. nr. 242938.
Keel laid 16-05-1942. Launched 14-02-1943. Completed 11-05-1943. Gr. 10172 t., Net. 6423 t., Dw. 16613 t. L.o.a. 159,57 m., Br. 20,78 m., Dr. 11,93 m. Engine: 2 steam turbines, manufactured by General Electric Company, Lynn, Massachussetts. 7240 B.h.p., 5401 kW. Speed 15 knots. 26 Tanks.
History:
CAMAS MEADOWS-1943 completed for United States War Shipping Administration, Mobile, Alabama, U.S.A.
CAMAS MEADOWS-1948 for United States Petroleum Carriers Inc., New York, USA.
Additional Reports:
Reported Camas Meadows broke from moorings in a gale, 19 Feb, 1955, at Genoa, driven against the quay, sprang leaks, capsized and sank, CTL (Constructive Total Loss).
Reported Camas Meadows sold to shipbreakers in Italy. Arrived in tow at La Spezia Jul. 1955 to be broken up. [ By Cantieri Navali "Santa Maria", S.p.A. ]

Source : Utica NY Observer, February 20th, 1955.
Gale Sinks U.S. Ship Off Genoa.
GENOA, Italy, Feb. 19tht - A violent storm and mountainous waves smashed Genoa harbor tonight, capsized an unmanned American freighter and dashed a Swedish vessel into a dock. Several small boats sank and four larger vessels were in danger of going aground.
The U.S. ship, the 10.172-ton Camas Meadows, sank immediately. Owned by the Petroleum Carriers of New York, it had been brought here to be scrapped. No one was aboard.
The Swedish motorship Nordanland. 4,147-tons was driven violently against a dock several times by huge waves. It began to sink from two gaping holes. The 40-man crew abandoned it, but later some of them returned aboard with firemen in an effort to save the vessel.
They managed to bring the ship back to a dock and start pumps working. No casualties were reported among the crew.
The U.S. aircraft carrier Antietam, which had been ridirrg at anchor in the harbor, sailed safely out to sea.
The winds and waves sent a 500-foot section of the harbor breakwater crashing into the turbulent Ligurian Sea.
The 7,924-ton liner President McKinley was dashed against her dock and suffered damage above the waterline.