Name: R.W. Gallagher
Type: Steam tanker
Tonnage: 7.989 tons
Completed: 1938 - Bethlehem Shipbuilding Corp, Sparrow´s Point MD
Owner: Standard Oil Co of New Jersey, New York
Homeport: Wilmington
Date of attack: 13 Jul, 1942
Nationality: American
Fate: Sunk by U-67 (Günther Müller-Stöckheim)
Position: 28.50N, 91.05W - Grid DA 9198
- See location on a map -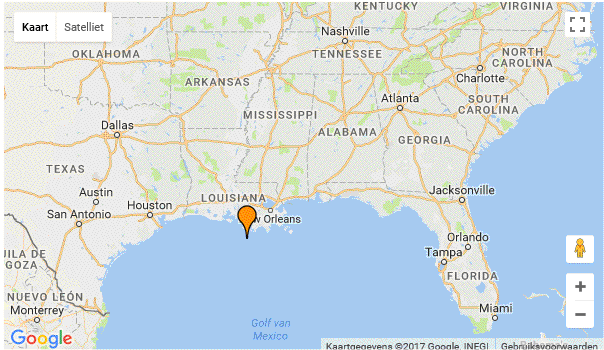 Complement: 52 (10 dead and 42 survivors).
Convoy: -
Route: Baytown, Texas (10 Jul) - Port Everglades, Florida
Cargo: 80.855 barrels of Bunker C fuel oil
History: -
Notes on loss:
At 07.35 hours on 13 Jul, 1942, the unescorted R.W. Gallagher (Master Aage Petersen) was hit on the starboard side by two
torpedoes from U-67 about 80 miles from Southwest Pass, Mississippi. The first torpedo struck at the # 3 tank just forward of
amidships and the second hit abaft the midships house between the #8 tank and the pump room. The explosions buckled parts
of the ship and started a fire that quickly spread the length of the vessel and into the water. The tanker immediately took a 30° list
to starboard, capsized at 09.00 hours and sank at 11.30 hours.
With the steam whistle jammed, the eight officers, 32 crewmen and twelve armed guards (the ship was armed with one 5 in,
one 3 in, two .50cal and two .30cal guns) abandoned ship in one lifeboat, one raft and by jumping into the water because the fire
had destroyed the other boats and rafts. The master was the last man that jumped overboard after he waited for 40 minutes on
the bow. Two officers, four crewmen and two armed guards were lost.
The survivors were picked up within one hour by the US Coast Guard cutter USS Boutwell (WPC 130) and three of the most
seriously wounded were taken by a US Coast Guard plane from Biloxi Air Station to Lake Pontchatrain, transferred to the US
Coast Guard boat USS CG-6264 and taken to the Marine hospital in New Orleans. Two crewmen died ashore from severe
burns after reaching the hospital.