Auke Visser's Famous T - Tankers Pages
|
home




Camouflage Measure 32, for oilers of the AO 22-32 and 51-64 class tankers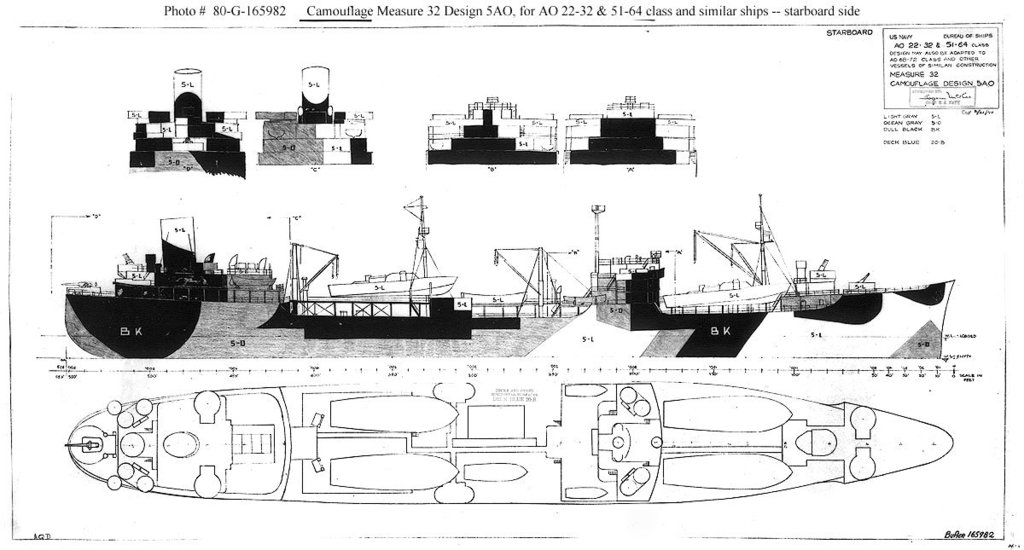 Drawing prepared by the Bureau of Ships for a camouflage scheme intended for oilers of the AO 22-32 and 51-64 class.
It could also be "adapted to the AO 66-72 class and other vessels of similar construction".
This plan, approved by Captain Logan McKee, USN, is dated 21 February 1944.
It shows the ship's starboard side, stern and superstructure ends.
( Source Naval Historical Center )