Auke Visser's Famous T - Tankers Pages
|
home




Esso Montpelier

You will be escorted to a remote site called Arnold Hague Ports database.
Click the Return button to return to the Esso site.
Thanks to Mike Holdoway webmaster of the Arnold Hague Ports database.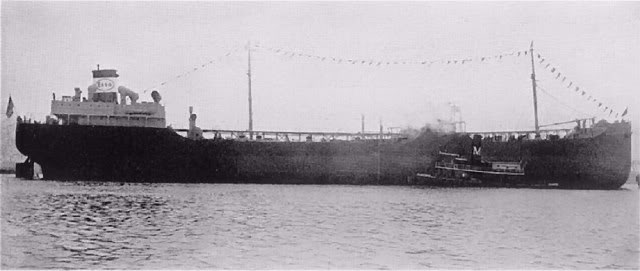 Tanker "Esso Montpelier" after launching at Federal Shipyard, May 25, 1940.
Sisterships are "Esso Bayonne", "Esso Bayway", "Esso Boston", "Esso Bolivar" and "Esso Concord".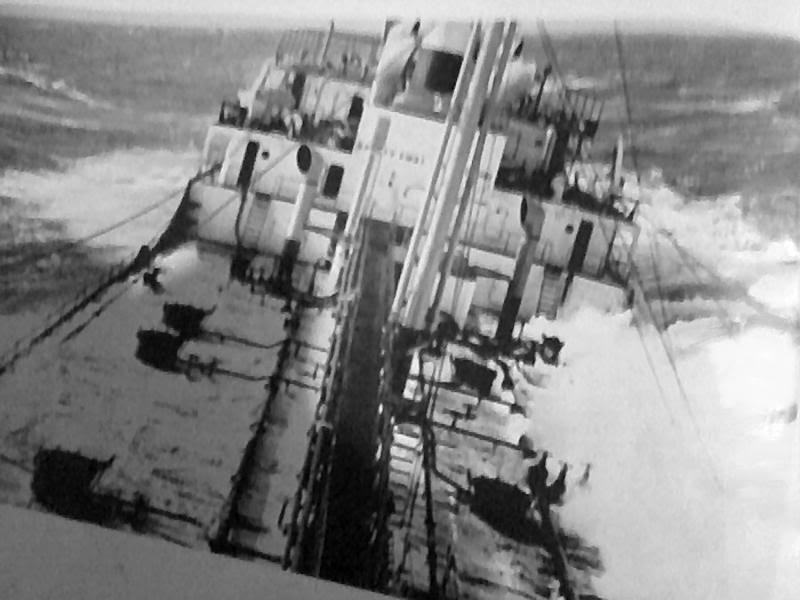 "Esso Montpelier" in stormy weather.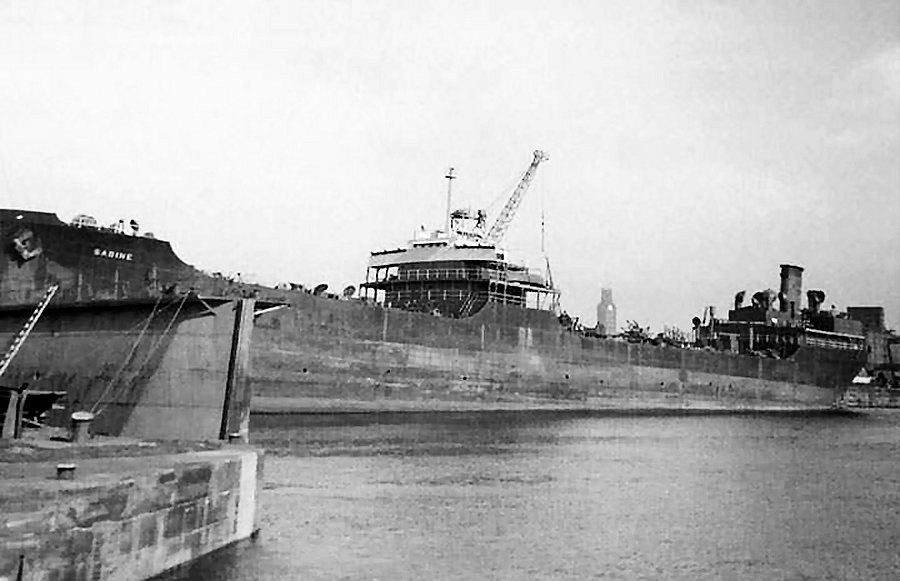 "Sabine", ex. "Esso Montpelier", in 1960 just before being loaded with scrap metal and sent to the scrap yard.
She was built in 1940 as the ESSO Montpelier, Sabine Transportation acquired her in 1952.
The Miramar Ship Index for "ESSO MONTPELIER"
| | | | |
| --- | --- | --- | --- |
| IDNo: | 2239817 | Year: | 1940 |
| Name: | ESSO MONTPELIER | Keel: | |
| Type: | Tanker | Launch Date: | 25.05.1940 |
| Flag: | USA | Date of completion: | 07.1940 |

Tons:

7698

Link:

-

DWT:

13080

Yard No:

177

Length overall:

137.2

Ship Design:

LPP:

134.1

Country of build:

USA

Beam:

20.3

Builder:

Federal SB & DD Co.

Material of build:

Location of yard:

Kearny

Number of screws/Mchy/Speed(kn):

1ST-12

Subsequent History:
1952 SABINE
Disposal Data:
Scrapped at Barrow 27.02.1961 [ By T. W. Ward Ltd. ]
History:
| | | | | | | | |
| --- | --- | --- | --- | --- | --- | --- | --- |
| ON | LR/IMO | ID | Year | Name | Tons | Change | Registered Owner |
| 239817 | | 2239817 | 1940 | ESSO MONTPELIER | 7698 | | Standard Oil Co. (New Jersey) |
| 239817 | | 2239817 | 1940 | ESSO MONTPELIER | 7698 | 1950 | Esso Sg Co. |
| 239817 | | 2239817 | 1940 | SABINE | 7698 | 1952 | Sabine Tptn Co., Inc. |