Auke Visser's Famous T - Tankers Pages
|
home




T2-tanker Trim Tables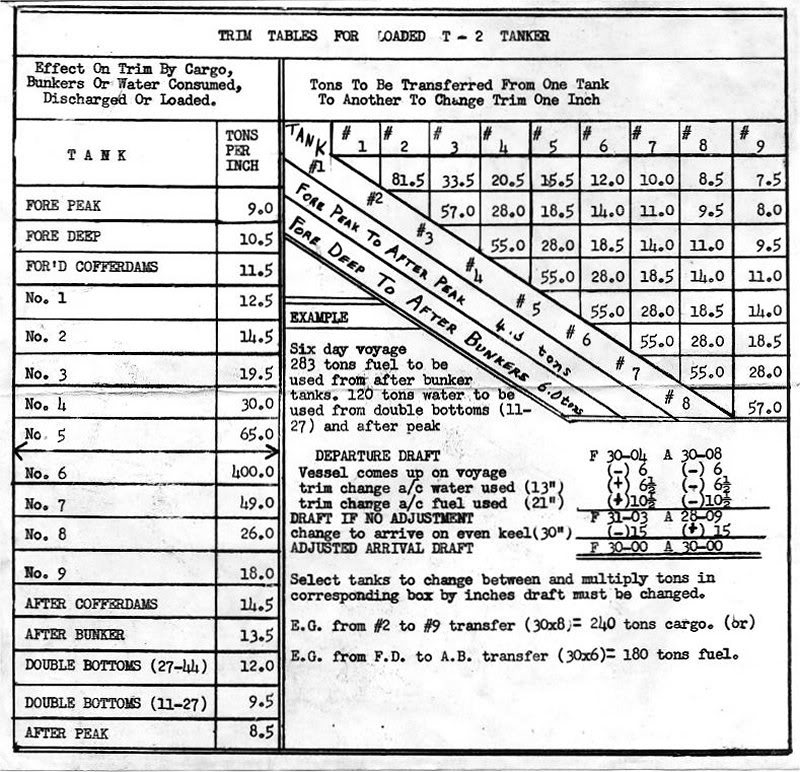 Typical Trim tables for a T2 tanker.
For which one, is unknown.
( Thanks to Dave Whittaker, The T2 Tanker Page )
Dave Whittaker, wrote to me :
I found this in some of my father's old papers. Not sure which T2 he had it from – he was on
7 of them over the years – but he was Chief Engineer on Whittier Hills for several years.