Auke Visser´s Esso UK Tanker's site
|
home




Eastwick - (1920-1948)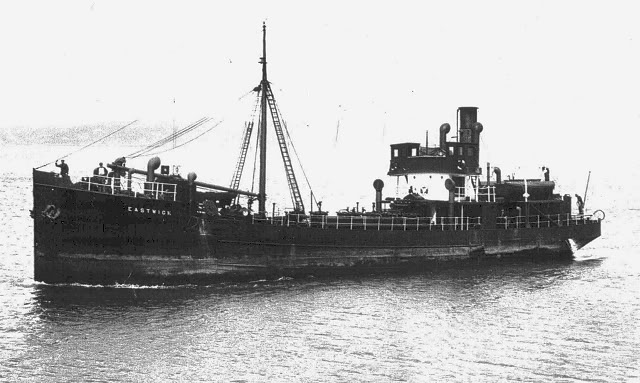 "Eastwick" was build in 1920 and scrapped in 1948.
( Photo thanks to Tony Hall )
Jack Hall, on the left, waves as he leaves port with the parcels of tens of thousands of matchsticks
he collected while ashore that were posted to him by family and friends.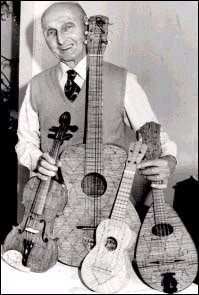 Jack Hall, with some of his instruments.
SS "Eastwick".
6.1920 Build by Swan, Hunter & Wigham Richardson Ltd., Wallsend.
Measurements : 158 feet length x 26 feet breadth.
Engine : T3 cil - Aft.
Case-oil carrier.
12.1948 : Scrapped Grays, Essex.
Merchant Seaman's Identity Card of Jack Hall.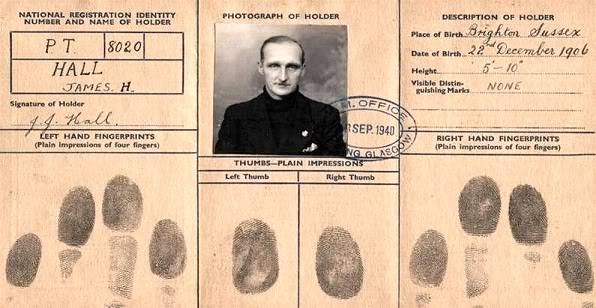 SS "Eastwick".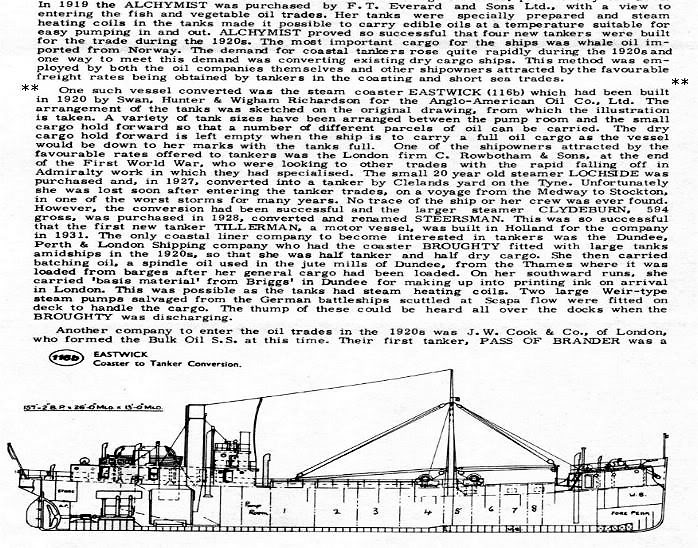 ( Thanks to Tony Hall )