Auke Visser´s Esso UK Tanker's site
|
home




More about the explosion on the "Esso Glasgow", 1967

I have attached some photos you may be interested in.
They shows the damage to the "Esso Glasgow", January 1967.
No 1 Shows the base of one of the Sampson Posts.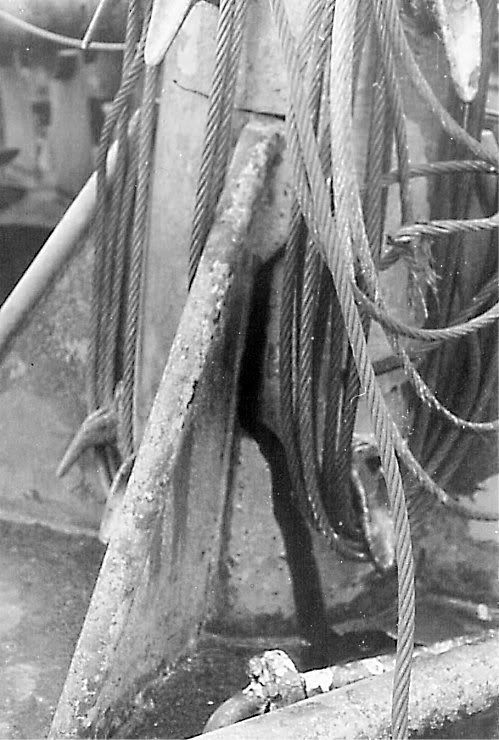 No 2 Shows Port side Main deck at Manifold.
The hoses you can see are the butterworth hoses to start cleaning the tanks.
No 5 Port contained gasoline (top left tank ) No 5 Centre contained Gas Oil.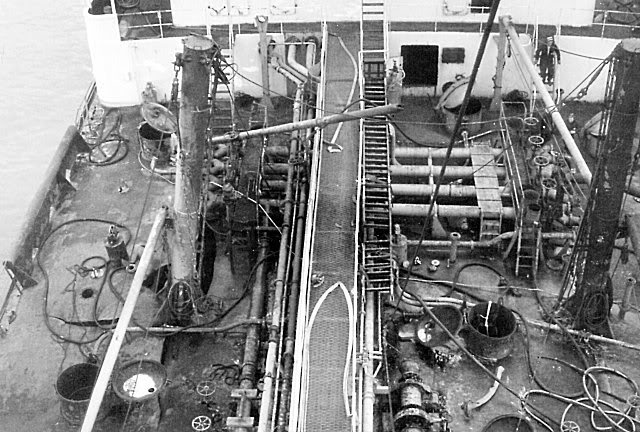 No 3 Shows the Starboard ship side alongside the No 2 Jetty.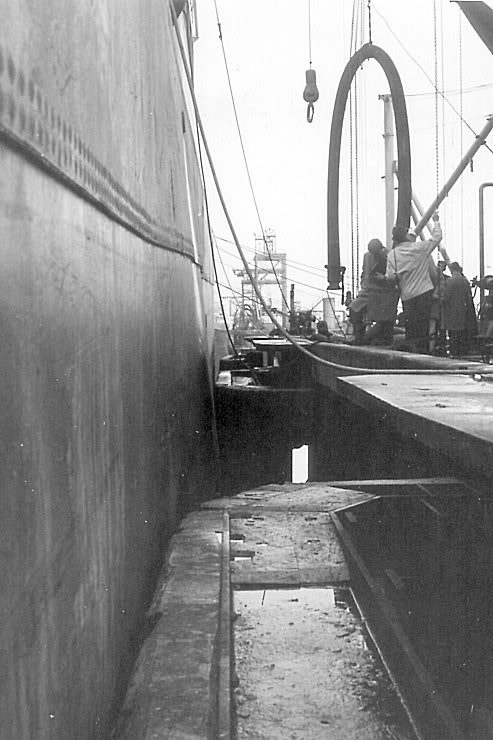 No 4 Shows the main deck Starboard side. The hose attached to the Manifold
was for slops from the tank cleaning.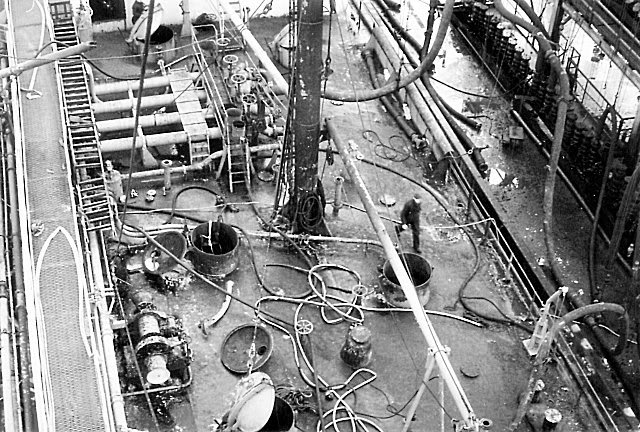 No 5 Shows the main deck by Port Manifold.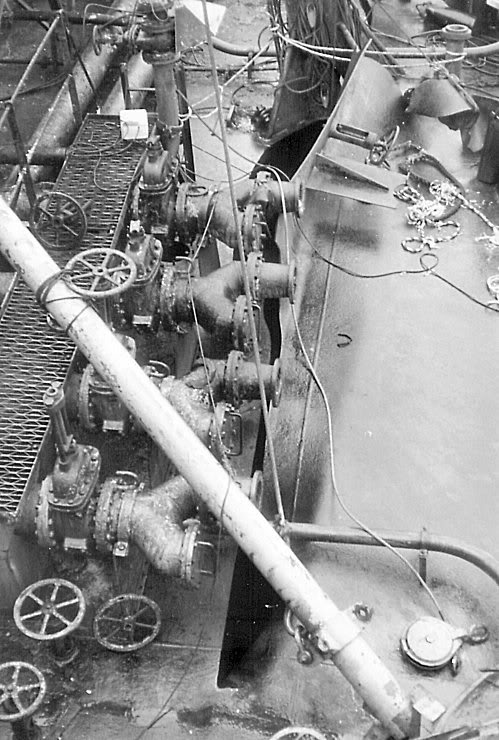 No 6 Shows the bulkhead between 6 centre/port tanks,this photo was taken after the deck had been
removed in the drydock.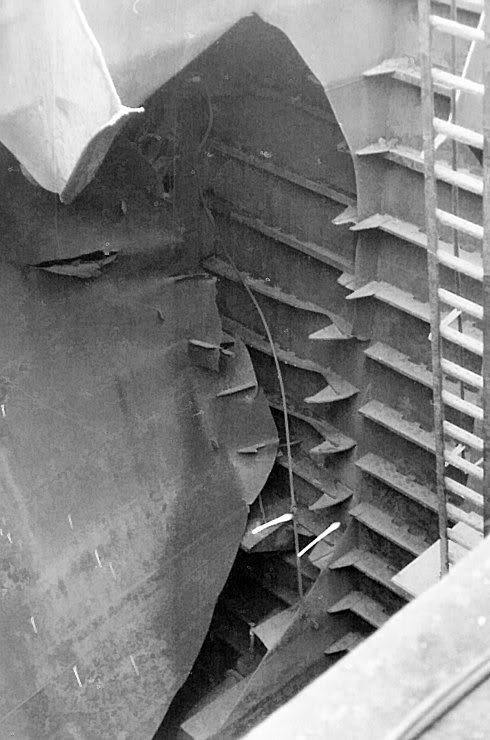 The amount of cargo lost that night amounted to about 500 tons gasoline and
a few tons of heavy gas oil.
For your information I was the Chief Officer on that night, and had just
told all the watch who were on loading duties to go and get a cup of tea.
Otherwise we would have been standing around 6 centre tank as that was the
one that had just started loading.
W. N. Connoll.