Auke Visser´s Esso UK Tanker's site



Welcome to the Esso UK Tankers Web-site.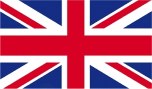 This is the Another part of the Auke Visser´s Esso Tankvaart Mij. Web-site

ESSO Tankers from Belgium, France, Germany, Holland and the UK are on their own Sites.
Other ESSO Tankers are on the "International Esso Tankers" Site.
Other ESSO related Tankers & Tugs, are on the "Other Esso Related Tankers" site.
Or go back to the Official HOME Page :