Auke Visser´s ESSO Tankvaart Mij. Site
|
home




Chester - (1891-1915)

Zie ook / See also :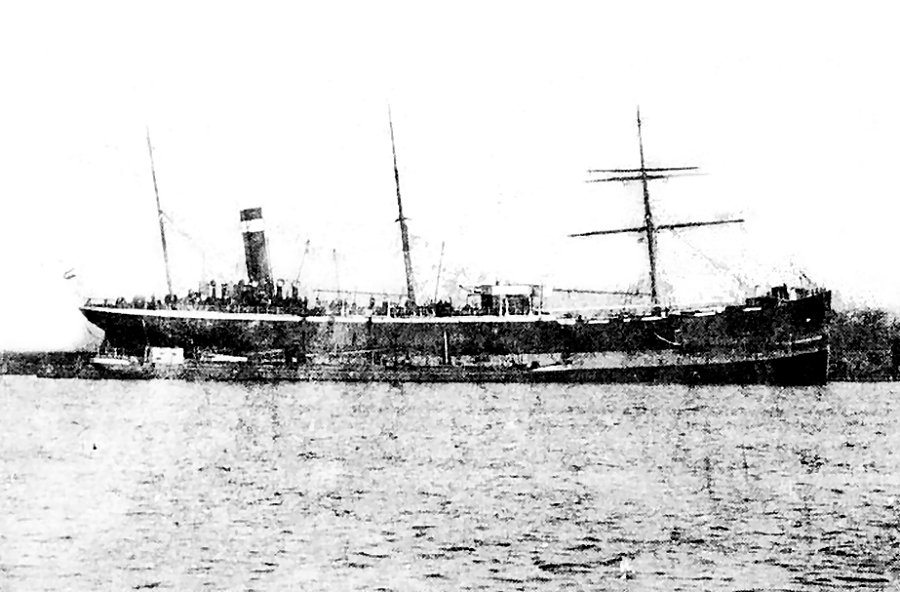 Het S.S. "Chetser" was een tanker gebouwd in 1891 en werd aangedreven door een Triple Expansie stoom machine van 1100 IPK.
4.2.1915: Tijdens de reis van New York naar Rotterdam in zware storm door bemanning in brand gestoken, verlaten en vergaan
(47,60 N.B. & 32,53 W.L.). Bemanning gered door Amerikaanse S.S. "Philadelphia".
Tekening van de "Chester", maker onbekend.
From the collection of Christoph Segebarth, grandson of Captain H. Segebarth.
Op reis met een lading petroleum van New York naar Rotterdam ondervond de CHESTER op de Atlantische Oceaan bijzonder slecht weer: Zuid-Zuid-Wester orkaan, hoge, wilde zee, regen en hagel. Op 2 februari 1915 te 13.30 uur werd zij door een geweldige stortzee getroffen. Het voorluik werd ingeslagen en het dek aan de achterkant van dat luik werd 5 duim ingedrukt, stuurhuis en kaartenkamer weggeslagen. De brug tot aan de grote mast geworpen en het schot aan de voorzijde van het spardek brak en er ontstond nog meer grote schade. Van 2 tot 4 februari duurde de strijd om de CHESTER te behouden. Toen dan ook het stoomschip PHILADEPHIA in de buurt kwam werd het schip op 4 februari 1915 door de 33 opvarenden verlaten en zij werden allen onder moeilijke omstandigheden door de PHILADELPHIA gered en de CHESTER werd, nadat zij in brand was uitgestoken, opdat het wrak snel zou zinken en geen gevaar voor de scheepvaart zou opleveren, in positie 47.06. N. - 32.53. W./ geabandoneerd. Nog op 6 februari werd het geabandoneerde wrak van de CHESTER brandend gesignaleerd.

Abandoned 2 Feb 1915, in 47.06N-31.53W, after being disabled in a gale, voyage New York - Rotterdam,
with petroleum, set afire by crew, sank 4 Feb 1915.
- See location on a map -
Plaats waar de "Chester" ten onder ging.

The Miramar Ship Index for

CHESTER

IDNo / IMO

1093765

Year

1888

Name

CHESTER

Flag

GBR

Owner

S.S.'Chester' Co. Ltd., Liverpool, Great Britain

Type

Tanker

Tons

2568

DWT

4150

LOA

????

LPP

94,97

Beam

11,94

Dept

7,62

Draft

????

Machinery

1Triple Expansion-9,5

kW

1000 IPK

ShipDesign

Tanker Part. shade deck

Builder

Russell & Co.,

Yard

Port Glasgow

Yard No

175

Country built

GBR

Keel

????

Launch

05.12.1887

Completed

02.1888

Subsequent History

1891 CHESTER - American Petr. Co.

End

1915

Disposal Data

Het tankschip ss. 'Chester' (1888) van de American Petroleum Company te Rotterdam, op weg van New York naar Rotterdam, is op de Atlantische Oceaan zinkende, na getroffen te zijn door een orkaan. De bemanning weet het schip te verlaten na het in brand gestoken te hebben, waarna het schip op 4 februari zinkt. De bemanning kan hierbij worden gered door het Amerikaanse ss. 'Philadelphia'.




The tank ship ss. 'Chester' (1888) of the American Petroleum Company in Rotterdam, en route from New York to Rotterdam, is sinking in the Atlantic Ocean after being hit by a hurricane. The crew manages to leave the ship after setting it on fire, after which the ship sinks on February 4. The crew can be rescued by the American ss. 'Philadelphia'.

From the collection of Christoph Segebarth, grandson of Captain H. Segebarth.
Another painting of the SS "Chester", painter and date unknown.
( Photo by and from the collection of Frank van der Burg. )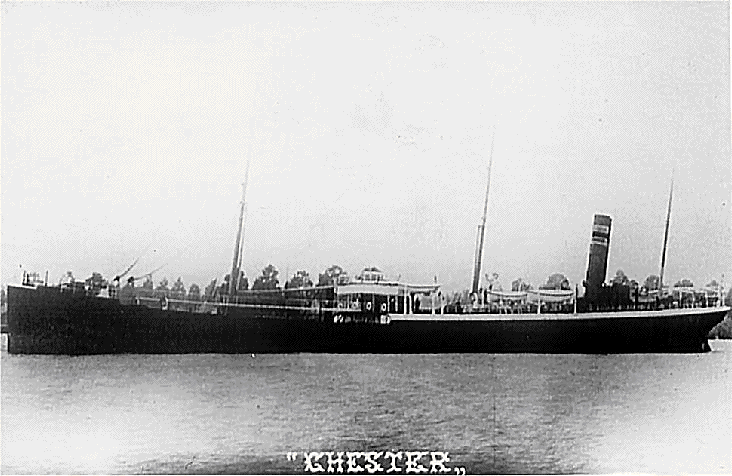 SS "Chester".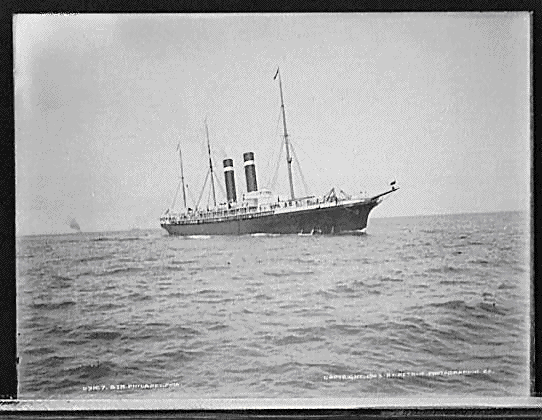 SS "Philadelphia", came to the rescue for the crew of the "Chester".
Photo of original glassnegative.
SS "Philadelphia".